Agent Orange: Just a few wins will take the Snakes from cellar dwellers to top four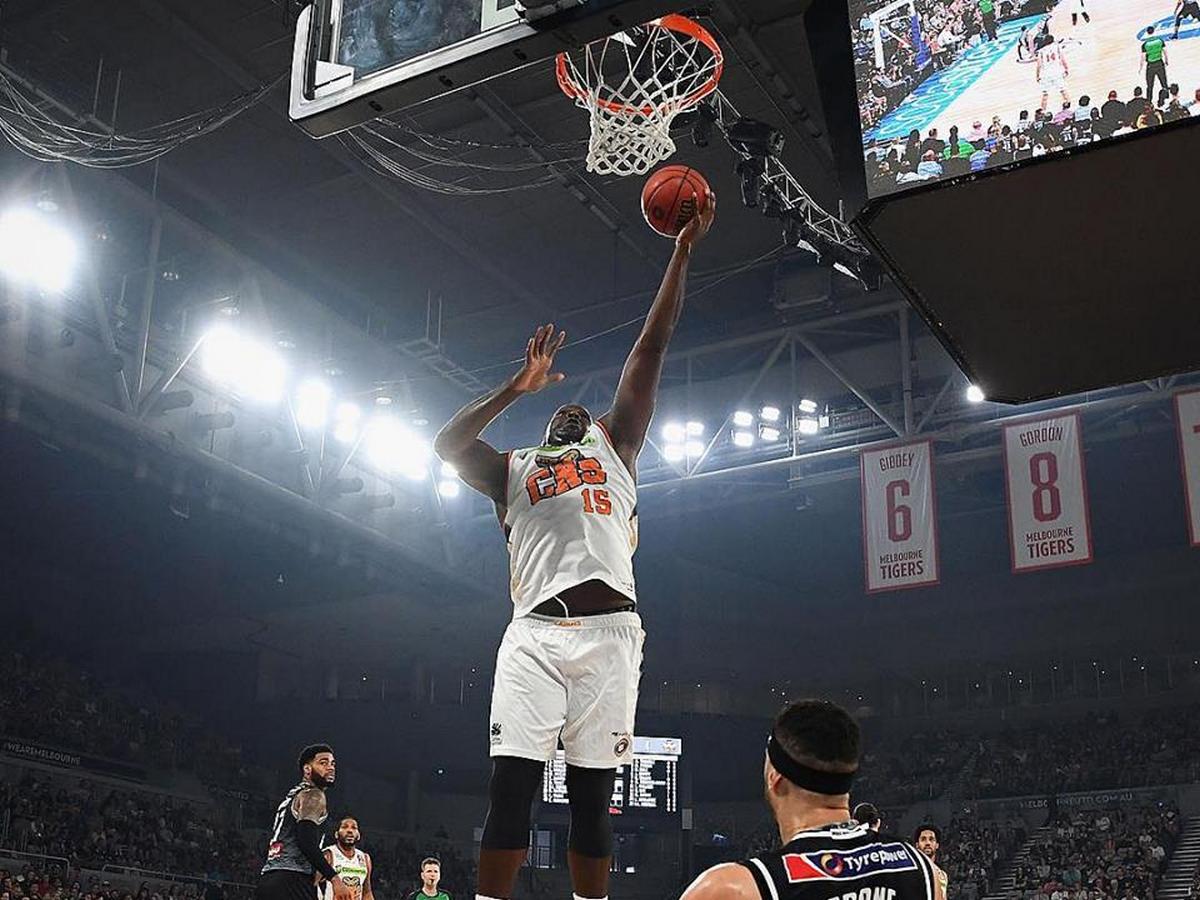 In a blink of the superfans' one eye, we find ourselves a third of the way though the 2018-19 NBL season.
It's been a somewhat undulating and scintillating first five rounds that would arouse the sensibilities of even the casual basketball fan.
Each of the eight organizations fighting for the most important basketball silverware in the Southern Hemisphere have had a chance to show fans who they are and what they stand for, some more successfully than others.
The ladder shows us two clear competition leaders, while the rest of the rabble scrambles to eke out wins in a competition tighter than Shane Heal's 90s playing shorts.
Predictably, the Perth Wildcats sit on top of the ladder with seven wins and one loss.
The NBL's most successful franchise continues to aggravate the league with their frustrating commitment to excellence, and an insufferable fan base tripping on triumph.
They haven't missed a step despite some key injuries and having one import less than the rest of the league.
It's painful to admit, but you can't go past them as competition favorites.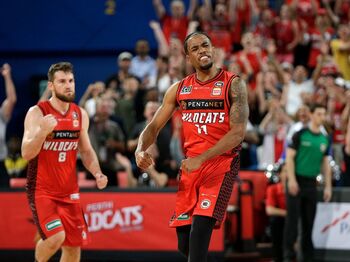 One win and three losses behind Perth sit the defending champions Melbourne United.
'Just enough' sums up most of their season so far; they've had some bizarre moments of mediocrity but seem to do just enough to get the win most of the time.
Losing star Chris Goulding to a knee injury would have sapped the strength of most squads, but United have had the luxury of replacing the pony tailed three-point master and amateur theatre enthusiast with one of the league's most dynamic two-way players, Mitch McCarron.
Their depth of talent is almost as ridiculous as the unsportsmanlike fouls Nate Jawai was given in Melbourne last weekend…
The much-vaunted Sydney Kings sit in third with four wins and three losses.
The preseason competition favorites have the on-paper talent to be the league front runners, but like a donkey with a yoyo, coach Andrew Gaze seems (at times) unsure what to do.
They are formidable or feeble depending on whether their hymn books match up.
With the same record as the Kings, the New Zealand Breakers sit in fourth place.
Under the tutelage of rookie coach Kevin Braswell, the Long White Clouders have done it by committee and smashed the preseason predictions of a season in the cellar.
Consistent contributions from a range of players, and some serious clutch cojones, have seen them break plenty of hearts so far this season.
Brisbane at four and five have gone from the outhouse to a couple of floors below the penthouse.
They're still a work in progress with their new puppy-loving import still finding his groove and cardiovascular system, but some standout performances from former Taipans Captain Cam Gliddon have control-alt-deleted the unflattering press they received early on.
They come out of Round 5 with nothing but tear stains on their pillow, though it took two consecutive heroic efforts at the final buzzer to defeat them.
Too fat, too old, too regional, the Illawarra Hawks were written off like a house made of straw around an angry wolf.
They have had moments of massive overachievement, and games where they should have called in sick.
Generally they aren't easy beats, but they're going to need more consistency from their stars if they want a late Mad Monday.
Hyped up after a promising off-season, the Adelaide 36ers have been the Star Wars prequels of the season so far: disappointing.
Much like South Australia's power infrastructure, this electric roster has failed when demand was highest.
In an effort to arrest this drift towards the bottom of the ladder, this week they've replaced an import with last season's MVP runner up, Demetris Conger.
Will he be able to fix the issues plaguing the beleaguered 36ers, preserve coach Joey Wright's sanity and get some much-needed w's on the chalk board?
For the rumored money they're spending, they better hope so!
Last but certainly not least are our mighty men of orange, at the bottom of the ladder but always at the top of our hearts.
For 39 minutes and 27 seconds last Sunday the defense looked better, Nate Jawai was dominating, and Devon Hall started hearing that sweet swish music.
They looked set for the upset of the round against the defending champs.
That was, until the final thirty-three seconds of the game.
Just as Brunhilde was warming up for her final song, an errant turnover and subsequent brain explosion gave United the opportunity they needed to shatter my hopes of an alcohol-free Saturday night.
Close but no cigar, again.
It's no secret that we desperately need a win, but the good news is, even after a six-game losing streak, we're only 3 wins outside the top four!
Confidence is a more powerful drug than anything you'd find in the medicine cabinet of Shane Warne's mother.
The Taipans should take a lot of self-belief out of the United game, and if they can build on that performance they can take it to Perth this weekend.
What better place to start a 19-game winning streak than against the NBL's benchmark franchise?
---