Feeling hot, hot, hot! Get ready to sweat, as the mercury climbs into the high 30s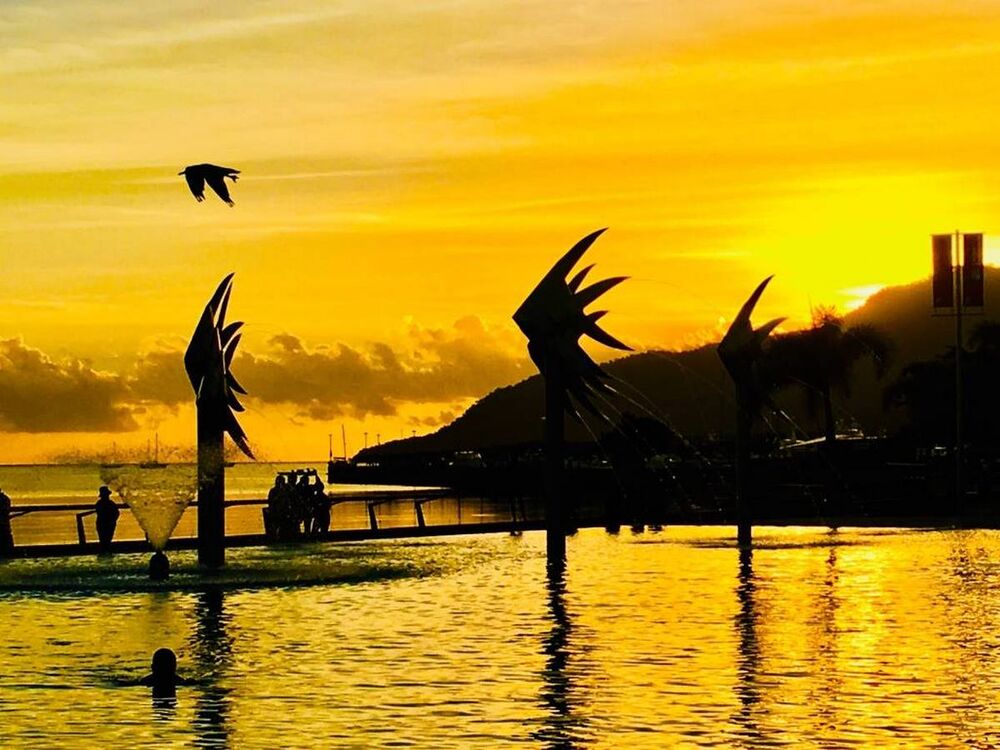 ---
Blazing, boiling, scorching, sweltering. It doesn't matter how you put it, we're going to be sweating up a storm in Tropical North Queensland over the next week.
Bum sweat, boob sweat, hairline sweat, 'I-just-got-out-of-a-cold-shower-why-am-I-sweating?'-sweat.
Even the air will be sweating, with relative humidity up around 90%.
According to the Bureau of Meteorology, Cairns can expect a top of 34 degrees celcius today and tomorrow.
The mercury will climb to 36 on Sunday, then hit the peak of the heat on Monday, with a top of 37 degrees forecast for five days straight.
That's six degrees above the November average, which the bureau classes as 'extreme heatwave' conditions.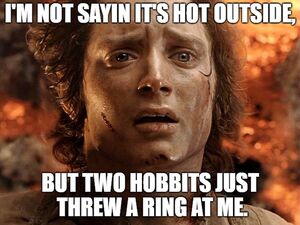 But Cairns certainly won't be the hottest city in the region.
Mareeba and Cooktown can expect tops of 38 degrees early next week, while it'll be 36 degrees in Innisfail.
Even Atherton residents will be getting branded by their car seat-belts, with the mercury there predicted to reach 35 degrees.
Meteorologist Lauren Pattie told Tropic Now it'll also be hot at night.
"The minimum temperatures right across the north tropical coast region will be four or five degrees above average.
"So the drop-off at night won't provide much relief.
"We're looking at a minimum of 27 degrees in Cairns on Wednesday."
It's enough to make anyone go troppo.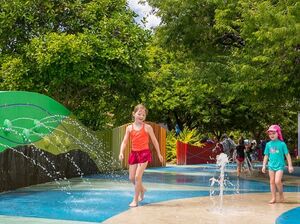 Lauren Pattie says the stinking heat is the result of a trough, which is moving up from the south.
"That pushes through off the coast and starts to move to the north-east and in its wake we have a dry, warm air mass.
"Then it becomes stagnant and the longer it sits there, the warmer it gets.
"It will take a few days to build," she said.
Possible thunderstorms are also forecast across the region for Saturday, Monday, Tuesday and Wednesday.
So what are some of the best ways to keep cool?
Here are some Tropic Now tips:
Visit our extensive network of wonderful waterfalls and swimming holes. It's the best time to take a dip in the refreshingly cool waters coming off the mountains. Check out Tropic's guide to the best swimming spots.
Make the weather an excuse to get all your Christmas shopping done in air-conditioned comfort. Cairns Central's marketing manager Louise Struber told Tropic Now about some of the ways shoppers can beat the heat. "Enjoy a cold drink at Boost Juice, cool down with ice cream at Baskin Robins, let the kids play at iPlay, dads can check out new technology and gadgets at JB HiFi, mums can get nails done or watch the latest films people are raving about."
Head into Rusty's Markets and stock up on mangoes. They're local, in season and are a rich source of potassium, which regulates sodium levels to readjust the body's fluid level and prevent heat stroke.
Work out early or late to beat the extreme heat in the middle of the day. Ashton Purkiss, from Marlin Coast Crossfit, told Tropic Now he expects peak time at his gym will coincide with sunrise. "We offer six training times throughout the day but I reckon the 6-AM and 6-PM classes will be chock-a-block."
Dunk yourself at the Esplanade lagoon, take the kids under the fountains at Muddys Playground or get a little more fancy and enjoy lunch and a swim at Crystalbrook Collection's new resort, Riley. Its 1000 square metre swimming pool will ensure you get a piece of paradise to yourself.
Book a trip out to the reef to take advantage of cooler sea breezes, cruise boat air-conditioning and of course, the soothing Coral Sea.