Shipping development set to sail as Federal Government approves Trinity Inlet dredging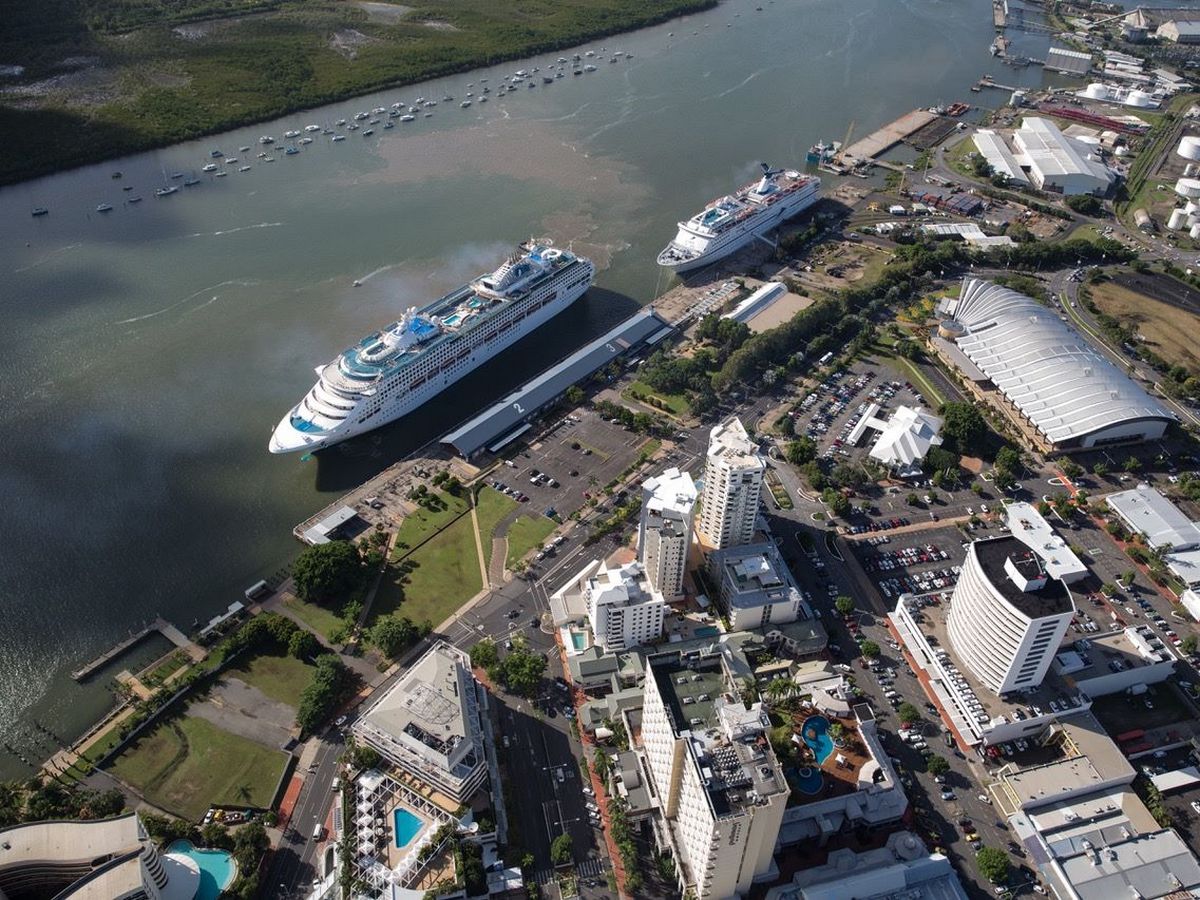 ---
Dredging of Trinity Inlet will commence between May and September next year, after the Federal Government gave the green light to the $120 million Cairns Shipping Development.
The Federal Department of Environment and Energy has signed off on the Environmental Impact Statement, the final hurdle in Ports North's application to dredge Trinity Inlet, which was first lodged with the Queensland Government more than six years ago.
In his announcement of the EIS approval, Leichhardt MP Warren Entsch also said he was pushing the Federal Government to investigate re-designating the Cairns Port as a strategic military port.
This could lead to greater investment by the Defence Department and potentially over-ride red tape at a state level.
The dredging work will include the widening and deepening of the existing outer and inner shipping channels and Crystal swing basin, which is directly off the Cairns Cruise Liner Terminal.
A new swing basin will also be established to enable the future expansion of the navy base HMAS Cairns.
One million cubic metres of dredge spoil will be dumped on land at the Northern Sands quarry, just off the Captain Cook Highway in the Barron River Delta, near Holloways Beach.
The cruise shipping wharves will also be upgraded, while new navigation aids will be installed.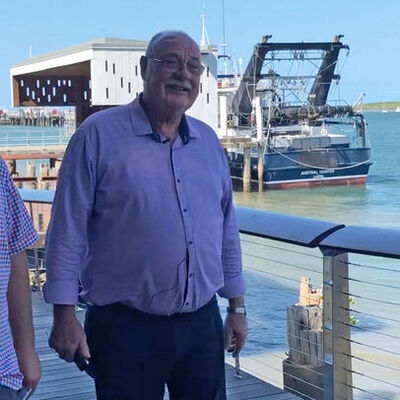 Mr Entsch said the project will be a key economic driver for the region.
"This is quite literally a game-changer for Cairns and Far North Queensland.
"More, and larger cruise ships will be able to come to Cairns, along with larger defence and commercial vessels.
"This means it will inject up to $1-billion into the local economy, through increased expenditure."
The project will support 195 full time jobs during construction.
1,535 ongoing support jobs are expected to be created through a boost in the number of tourists visiting the region.
Dredging is set to begin sometime between May and September and will take just 12 weeks.
The entire project will take 12 months to complete.
Mr Entsch is also encouraging the Federal Government to investigate re-designating the Cairns Port as a strategic military port.
"Cairns is home to the only navy base north of Garden Island in Sydney," he said.
"It is a no-brainer in my opinion.
"We are perfectly located both geographically and strategically, especially to meet Australia's increased interests in the Pacific."
---