Performing Arts Centre cladding deemed fire safe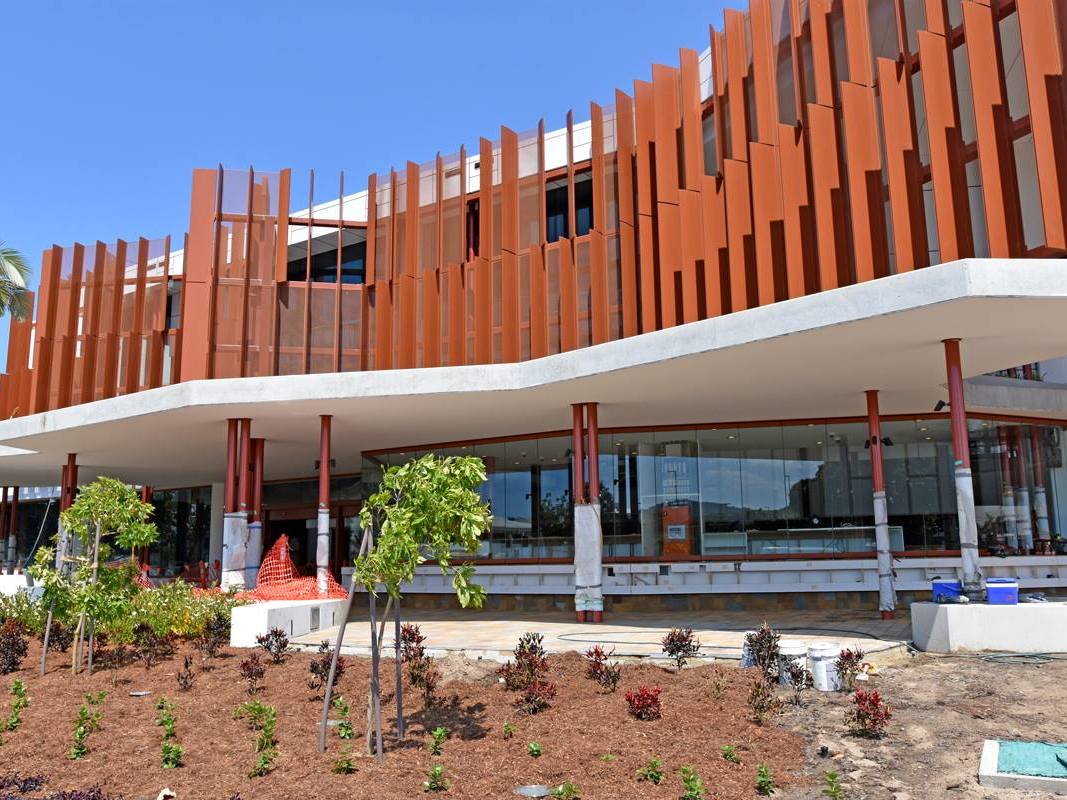 ---
An independent, full-scale fire test of cladding on the new Cairns Performing Arts Centre (CPAC) has shown it meets safety requirements.
Hundreds of government buildings - both new and established - have been audited for safety, after flammable cladding was found to have contributed to the deaths of 70 people in the Grenfell Tower fire in England last year.
Last month, Cairns Regional Council appointed a fire engineer to conduct testing and analysis.
CEO John Andrejic says the results have now been handed to the Queensland Fire and Emergency Service (QFES).
"The test demonstrated that the external cladding arrangements used on the building did not contribute to excessive spread of fire to building exits or into habitable parts of the building.
"It confirms that the external cladding arrangement does comply with the requirements of the relevant sections of the Building Code of Australia."
QFES has up to 20 business days to review the report and provide feedback, however Mr Andrejic is confident, saying the document has already been peer reviewed by three other independent fire engineers.
"Based on this advice, we have been informed by our building certifier that we are on track to receive a Certificate of Classification for the building."
The $70-million CPAC building will replace the Cairns Civic Theatre.
It includes two theatres, with a stage area large enough to accommodate a full symphony orchestra or ballet company.
Mayor Bob Manning says the Council has worked closely with the QFES during construction.
"It is our intention to provide a facility that is not only attractive and functional, but is also safe for our community.
"We are looking forward to showcasing this fantastic, state-of-the-art performance venue to the community.
CPAC's opening has been scheduled for the 15th December.
---