Uplifting approval for towers-in-the-trees tourism venture near Cairns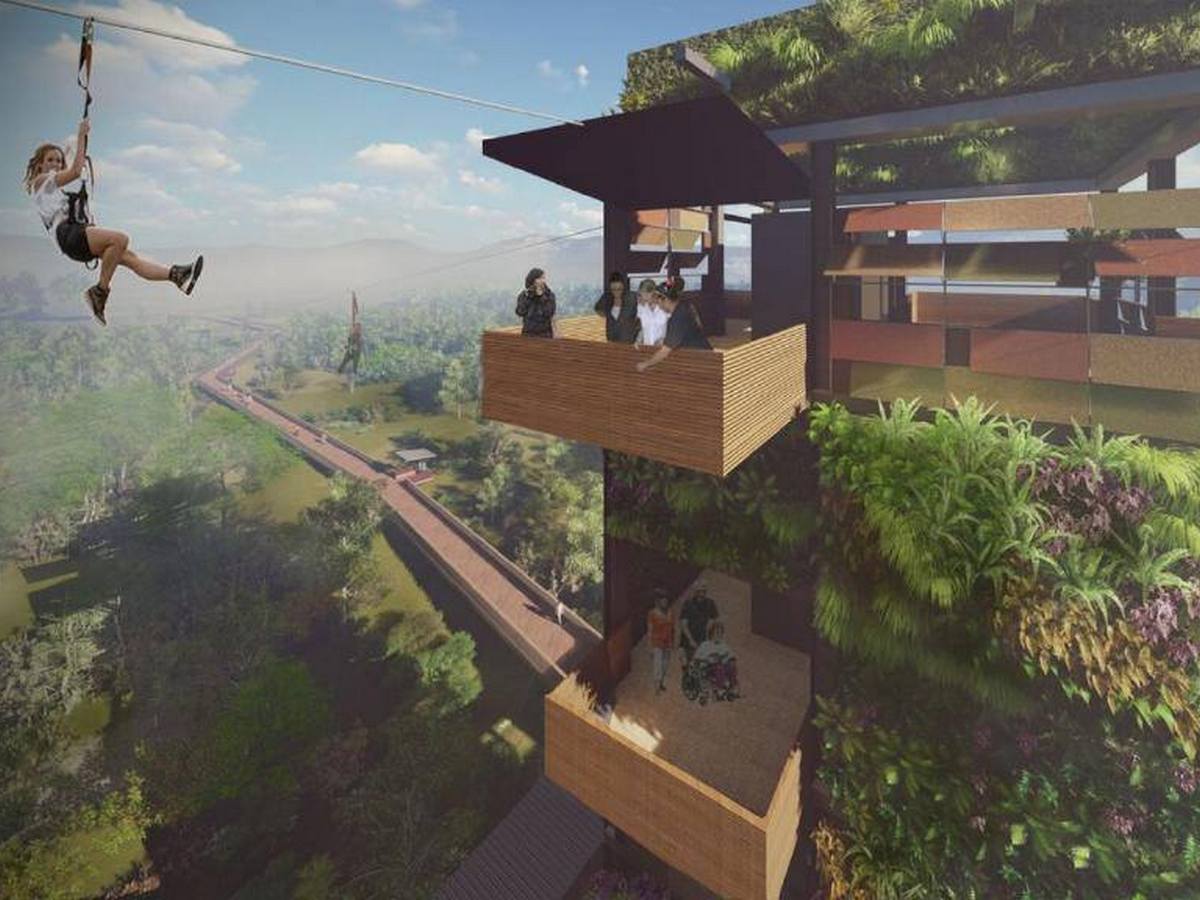 ---
A $40-million indigenous eco-tourism project proposed for East Trinity, just a 10 minute boat ride from Cairns, has cleared another hurdle.
The Cairns Regional Council has approved a Material Change of Use Development Application for the Mandingalbay Yidinji Eco Cultural Infrastructure Tourism Project.
The bold proposal - shown in the fly-through video below - includes the construction of three, 30-metre-high towers, linked by a 1.1-kilometre boardwalk and dotted by cultural, environmental, gastronomic and education attractions.
Executive Director of the Mandingalbay Yidinji Corporation, Dale Mundraby, says guests will board a 53-seat boat in Cairns, zip across Trinity Inlet and land on a newly built pontoon, which will take them to the first tower to book in.
"Tower two is the entertainment precinct, where there'll be a traditional welcome to country, cultural shows and function centres for weddings, parties and conferences and it has the zip line going from it."
"Tower three will be a well-being and educational area with classrooms and research labs."
---
---
Mr Mundraby says there are also plans for boutique camping accommodation.
"There'll be a bit of glamping around it.
"We weren't planning on going big on accommodation because there are between three and five-thousand
beds in Cairns already.
"It's not five star but it's for people who are looking for something low key and will also cater for scientific researchers on site."
The construction of a restaurant, coffee shop and ice cream shop will complement the day trips, while providing local employment for the people of nearby Yarrabah, Australia's largest Aboriginal community.
"We'll have micro-businesses born out of this opportunity.
"This is about providing jobs and economic growth for our people for generations to come," says Mr Mundraby.
The Corporation, which employed an economist to research potential markets, will aim to capture both domestic and international tourists, including an increasing number of middle class Chinese visitors.
"It supports other tourism attractions we already have, particularly the reef and rainforest and it's a genuine, authentic experience."
"They'll learn about the long history of our people and the land we inhabit and take care of."
He says it is also perfectly located to take advantage of the planned Global Tourism Hub and events such as the Cairns Indigenous Arts Fair.
However, the project still needs funding.
Dale Mundraby says he is approaching potential investors in both private and government sectors nationally and internationally.
He is also looking to team up with an entity which can initially help manage the enterprise.
"We're definitely looking for expertise in the area because we don't have 20 years' experience in tourism.
"Plus, we need someone who supports succession planning for our next generation to fully take over.
"They have to be like-minded."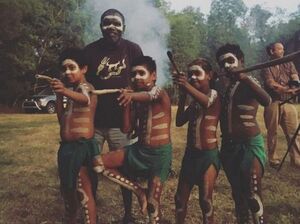 ---
ABOUT THE SITE
East Trinity Reserve is currently an environmental reserve owned by the Queensland Government.
In the past, it was used unsuccessfully to grow sugar cane, which created a significant acid sulfate soil problem.
A remediation program which began in the early 2000s has been deemed highly successful.
The Mandingalbay Yidinji Aboriginal Corporation holds a Trust Permit and Commercial Activity Agreement over the land.

---