---
First vendors announced for Beer-N-Burger Fest!
How good does a Farmer's Burger made with ingredients from the Tablelands sound?
What about a Cubano Burger featuring house-smoked Walkamin Pork? Or a Greek lamb slider with zesty yoghurt sauce?
Those are some of the insanely delicious menu items on offer from the first crop of vendors to be announced for the Beer-N-Burger Fest in Cairns on Saturday November 10, presented by our team at TropicNow for the first time in Cairns.
Smokin' Hot Global Q and Harbourside Bar & Kitchen are excited to be part of this fun new festival for the city, being held on the green grass of the North Cairns Tigers oval on McNamara St, just up the road from the Cairns PCYC.
The festival will feature a variety of local craft breweries and burgermakers, plus an awesome live music line-up, a dedicated wine and cider bar and heaps more.
Join us at the Beer-N-Burger Fest from 4pm 'til late on November 10.
---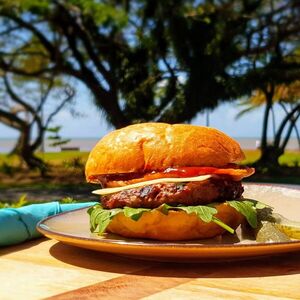 Harbourside Bar & Kitchen MENU

This recently rejuvenated venue at Holiday Inn Cairns focuses on local, tropical produce, from bacon and beef to fruit and vegetables.
Farmers Burger: made with TNQ produce including Mungalli Egg, Bingil Bay Beef, Morganbury Bacon and Mareeba Pineapple
Cubano Burger: house smoked Walkamin Pork and Queensland slaw
12 hour slow smoked Bingil Bay Beef Brisket with Chipotle BBQ Sauce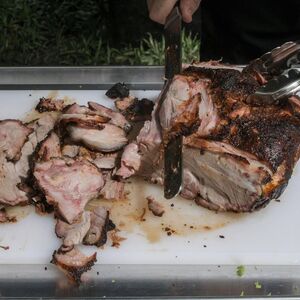 Smok'in Hot Global Q MENU

One of our favourite vendors at Meet Eat Repeat, this crew serves up deliciously smoky, slow-cooked meats that melt in your mouth.
Greek Lamb slider with zesty yoghurt sauce
Brisket burger with onion jam
Sticky Pork Belly Bao buns
---