Meet the young gun overseeing a $70-million upgrade of Mission Beach's Castaways Resort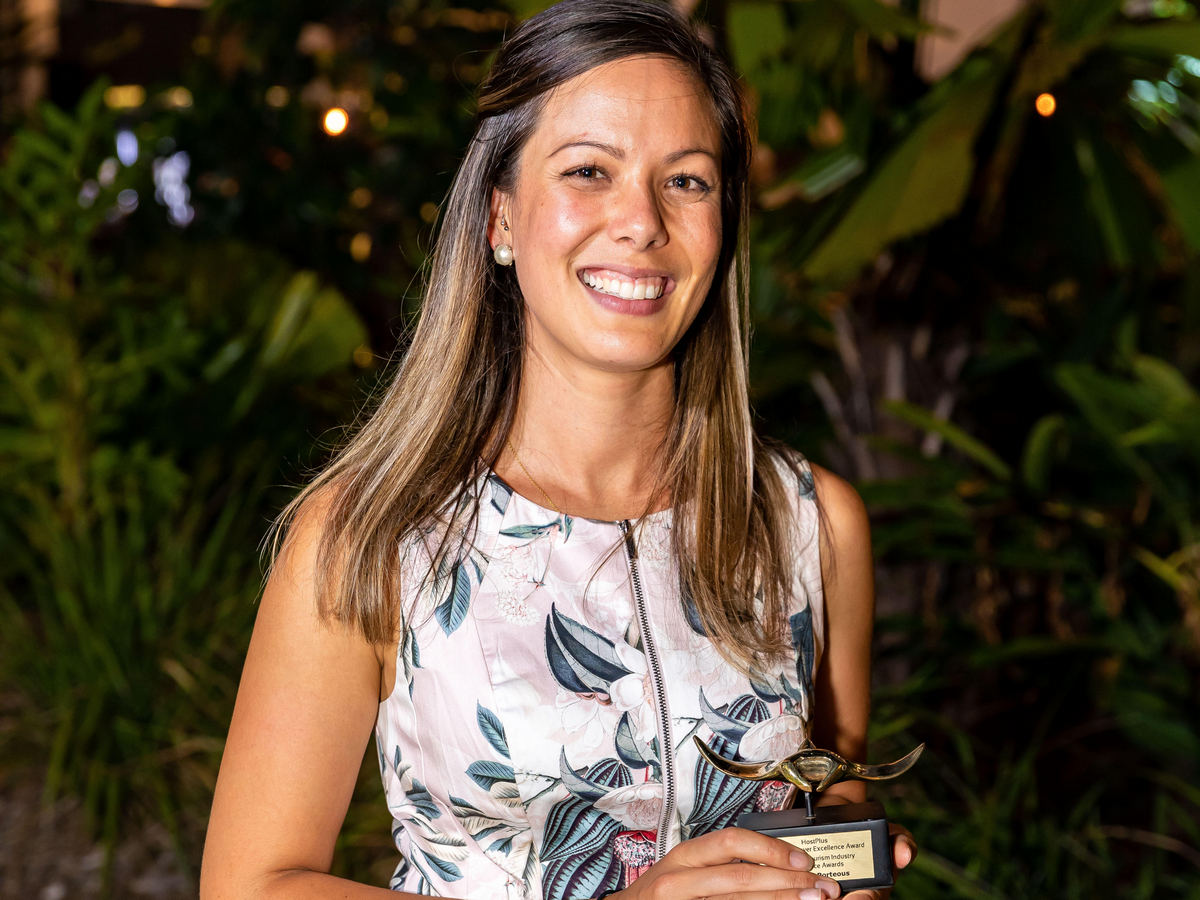 ---
The future of Tropical North Queensland's tourism industry is in safe hands, if Mission Beach young achiever Jasmine Porteous is anything to go by.
At 30 years of age, she not only runs one of north Queensland's famous luxury resorts and spas, she also oversees the promotion of the industry between Townsville and Cairns as Chair of both Tropical Coast Tourism and Mission Beach Tourism.
It's no surprise she's just been named Tourism Tropical North Queensland's Young Achiever of the year, an award the Castaways Resort General Manager has accepted with gratitude and humility.
"I think I'm still pretty new in the industry and I've got a lot to learn from some really inspirational people right across the Tropical North," she told Tropic Now.
Ms Porteous began her career in the region as a chef in 2008, when she accepted a position with the Castaways Resort team.
Since then, she's been trained in every aspect of the business and in 2016, became General Manager to oversee a large contingent of staff.
"I've been there, I've done their job so they can't pull the wool over my eyes," she laughed.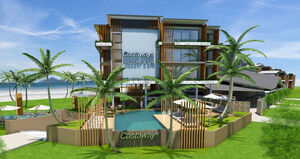 The former Canberran is now part of a team overseeing a $70-million upgrade and extension at the resort, which is scheduled to begin in mid-2019.
"We're still waiting on the final approval from Council, getting everything in line and once we get that through we can start putting out tenders," said Ms Porteous.
The new-and-improved resort will have an extra three pools, more rooms and a large conference centre.
Ms Porteous said that will allow the resort to target the conference market as well as more long-term guests.
Currently, the accommodation can't cater for demand during the peak dry season, but once construction's complete, it'll have five times the number of beds it currently contains.
"At the moment, if someone wants to come for a week we just don't have availability for it," Ms Porteous said.
"We have to take bus groups, we need to have them every week but because we take them in they take up the majority of our rooms."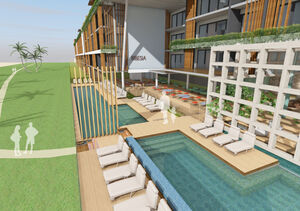 The resort is owned by the Melbourne-based Neville Smith Group.
Chief Executive James Neville Smith said while it was 'exquisitely' re-furbished in 2010, it's 42 years old and maintenance costs were becoming inhibitive.
He said the family has resisted temptation to break up the site, because it would be detrimental to the local tourism industry.
The project is expected to create an additional 390 jobs during construction and generate a further 8.1-million dollars a year directly into wages and salaries, which represents an additional 120 jobs.
The flow-on effects are expected to create a further 200 jobs in the region.
---