Cairns Hospital cuts food waste with made-to-order meals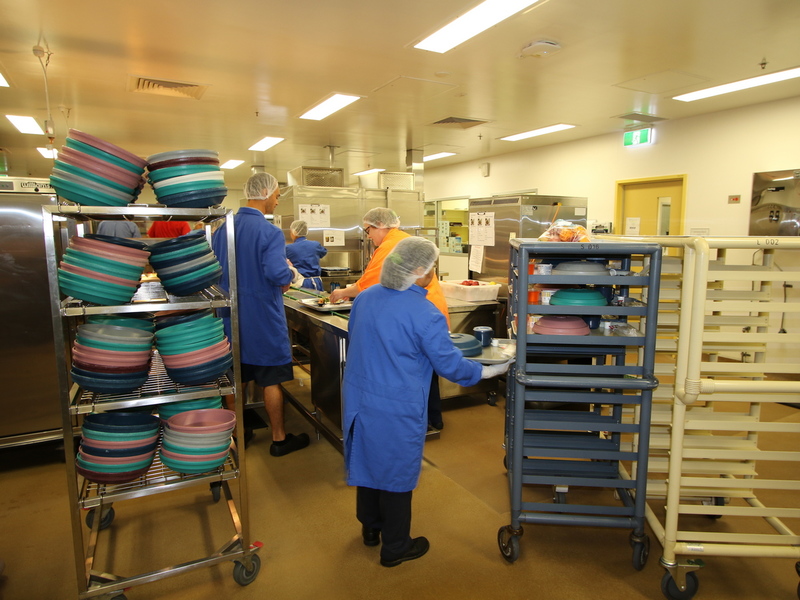 Up until recently, 2,000 kilograms worth of uneaten patient meals were being thrown out at Cairns Hospital every month.
That's because each day, extra meals were sent to all wards within the hospital, to give to any newly-admitted or newly-transferred patients, as well as those who'd had surgeries cancelled and were no longer classed as 'nil by mouth'.
A two-month review found 68-per-cent of the extra lunches and 63.5-per-cent of the evening meals ended up in the bin.
---
---
Combined, the monthly wastage totalled 1,181 plates of food that wasn't needed in the first place.
It was a finding that left a bad taste in the mouth for Food Services Manager Alan Seacombe, who has since implemented an alternative process.
"Instead of providing spare meals at every meal we now make them to order.
"I have allocated a kitchen staff member to take the phone calls and educated the nurses on the new system," he said.
Mr Seacombe reckons the initiative is also saving the hospital budget almost $37,000 a month.
"It's exciting that we have found a way to feed our patients the right meals at the right time whilst remaining both financially and environmentally accountable," he said.
---