New PM promises infrastructure spending for Cairns... during the next election campaign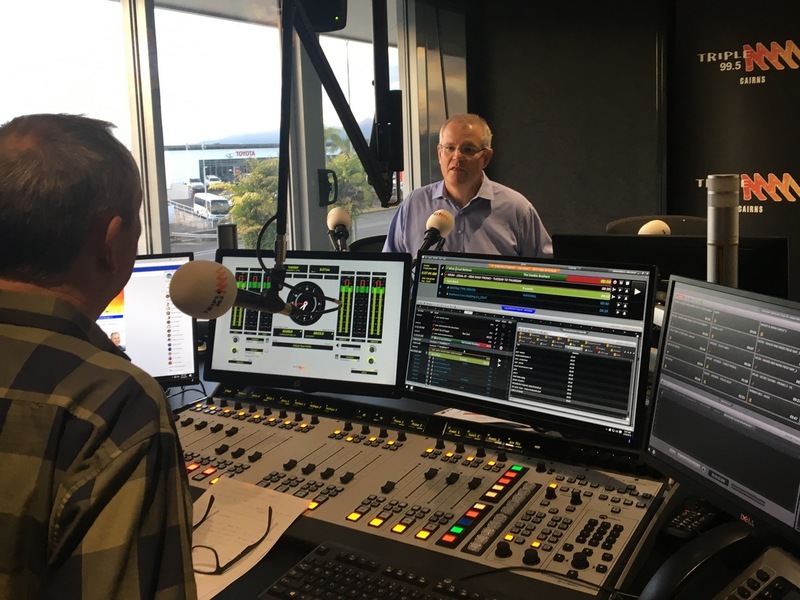 ---
New Prime Minister Scott Morrison has promised to help Cairns cope with future population growth by funding key infrastructure projects - but of course we'll have to wait until next year's election to find out more.
TropicNow yesterday revealed the population growth rate in Cairns was double the rate in Townsville between 2016 and 2017, fuelling concerns our city's infrastructure isn't keeping pace.
During an early morning radio interview with Triple M Cairns, Mr Morrison would only point to potential funding for the Bruce Highway as a priority for the new-look Government.
"I'll be making announcements between now and the next election as you'd expect, and you can be pretty confident things that we've been looking at around the Bruce Highway, boosting the Bruce, these are important issues, we understand that," he said.
"I think it's great to see Cairns looking so strong at the moment. I remember what Cairns was like when the bottom fell out of Japanese tourism and how much hurt there was.
"You've got to plan for growth, you've got to invest in growth, you've got to support growth and that's certainly my view when it comes to Cairns and at the right time I'll be making further announcements about that."
Mr Morrison was later joined by Leichhardt MP Warren Entsch at James Cook University to commit $10 million for the uni's Innovation Centre, a component of a previously announced $30 million package for the project.
---