Here are 11 great reasons to invest in Mungalli Creek Dairy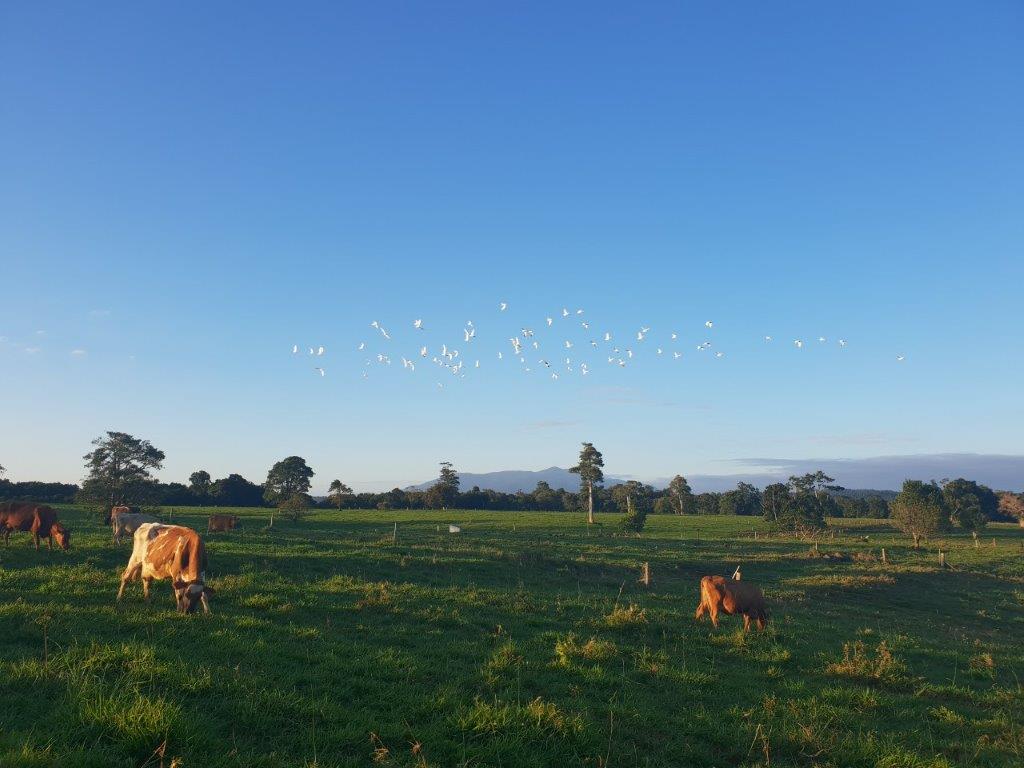 ---
Tropical North Queensland's favourite milk, yoghurt and cheesemaker Mungalli Creek Dairy is giving its customers a unique chance to invest in the brand they love.
Due to increasing demand, the Mungalli team is planning an expansion including new packaging and products like butter and ice cream - hooray!
To do this, Mungalli has launched an equity crowdfunding campaign.
That means you can now own a financial stake in the future of Mungalli. You can read more about the crowdfunding offer here, including the relevant risks associated with any investment.
In partnership with Mungalli Creek Dairy, TropicNow has compiled 11 reasons we think it's a good idea to consider investing in this much-loved local dairy producer.
---
---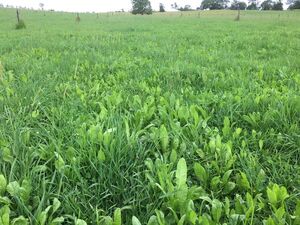 1. Demand for biodynamic dairy and organic food is growing
Demand for organic dairy is growing world wide by 10-20% per year with the strongest growth areas being fermented foods, no added sugar, lactose free and full fat dairy - a perfect combination of factors in Mungalli Creek Dairy's favour.
The organic market is growing rapidly across Australia, which creates a large market opportunity for Mungalli Creek Dairy. Australians are increasingly choosing organic food options as they become more prevalent and consumers are no longer limited to health food stores to buy Organic groceries.
---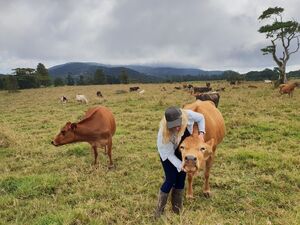 2. Investing in farmers boosts our regional economy
Mungalli Creek Dairy supports nine of the remaining dairies on the Tablelands, with those farms producing a combined total of 3.9 million litres of milk.
Mungalli also employs 70 staff, including 50 FTE. And that's just the beginning.
After a three-year process to convert to Biodynamic and Organic farming methods, Mungalli will soon have an additional 1000 acres of land fully certified Biodynamic with Demeter Australia.
This will double the farming partnerships capacity and ensure Mungalli can meet the ever growing demand for their Biodynamic milk.
---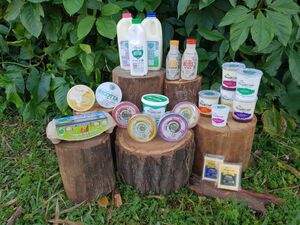 3. It sends a message to the big supermarkets
Public and political pressure on Woolworths and Coles to pay a fair price for milk continues to build.
While the supermarkets recently increased the price of cheap milk to pass on an extra 10 cents per litre to help struggling dairy farmers, critics say it's not enough to reverse the damage done by years of $1-a-litre milk.
Mungalli Creek Dairy's business model ensures that farmers are paid a fair price for their milk so that they can farm sustainably and look after their land.
---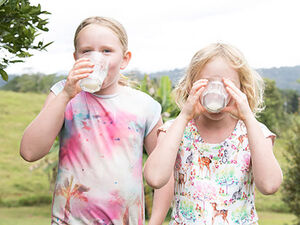 4. The chemical-free, nutrient-dense products keep people healthy
Mungalli Creek Dairy began as a dream to regenerate the Watson family's land using innovative Biodynamic farming methods in order to produce healthy food without poisons, GMO's or salty fertilisers.
Mungalli produces high-quality milk that is processed as gently as possible before bottling.
The team at Mungalli chooses to create clean, healthy, nutrient dense food for their customers, including a vertically integrated distribution model so it can go straight from the farm to the stores!
---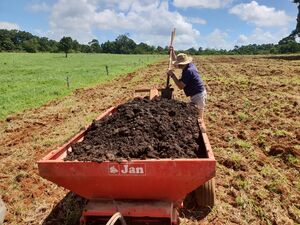 5. The farming methods regenerate and protect the land for future generations
Mungalli Creek Dairy farms Biodynamically because it enlivens the farm and treats it as a living entity. The fertility is enhanced with rock dusts, composted manures and Biodynamic preparations.
They promote biodiversity by planting deep rooted perennial pastures which minimizes erosion and acts as both a food and medicine for our stock.
Certain sections of land are then fenced off and allowed to return to native rainforest or wetland. This encourages native animals and birds to return to the area.
---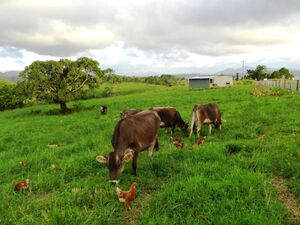 6. Cows and chooks on these farms are really content
From the very beginning, Mungalli Creek Dairy has ensured the highest standards of animal welfare on the farm.
In fact, it is at the heart of everything they do with their company mission stating "the core of our business is happy cows, healthy earth, great tasting food and sustainability way into the future."
Chickens at Mungalli Creek Dairy live a better life than many of their free-range cousins, a term that means 10,000 hens per hectare or less - which could mean one chook per square metre!
At Mungalli, 600 of their 'girls' share one hectare, almost 17 times more space than the stocking density for 'free-range eggs'.
---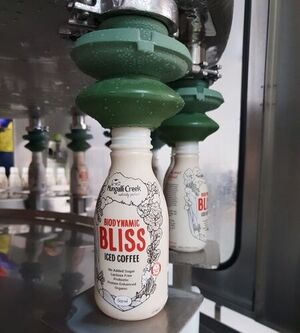 7. Your investment will facilitate more sustainable methods of packaging
We all know the critical importance of reducing single-use plastic and the need to reduce, recycle and re-use.
Those values are a fundamental goal for Mungalli Creek Dairy, and a key component of the crowdfunding campaign particularly as the farm expands into new areas such as cheese and ice cream.
A successful crowdfunding campaign will allow Mungalli Creek Dairy to trial new innovative ways of reducing reliance on plastic packaging.
---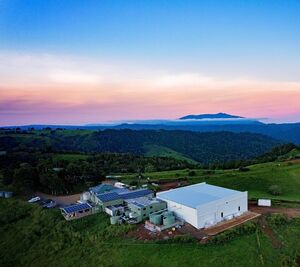 8. Mungalli Creek Dairy has a clear strategy for growth
The team at Mungalli has identified a path to growth focusing on:
Expanding their customer base to more regional centres in Queensland
Increase southern sales in Brisbane, Sydney and Melbourne through new targeted products and increased presence in the marketplace
Develop new products to meet changing consumer trends
Investigate state wide ranging of key range through major outlets
Gain export accreditation and capitalise on the new freight opportunities straight out of Cairns into Japan, Singapore and Hong Kong Markets
---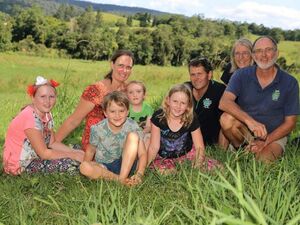 9. You'll be supporting a locally-owned family business
Currently in Australia, the five major dairy processors account for 79% of milk volume nationally.
All five of those companies are internationally owned.
At Tropic Now, we're big supporters of buying locally and supporting regional businesses - and we know our readers are too.
An investment in Mungalli Creek Diary supports that vision and keeps profits in the local economy, rather than sending them offshore.
---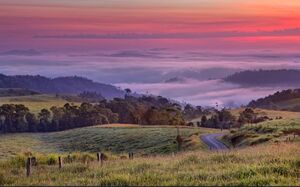 10. Ethical investing is so hot right now
According to Canstar.com.au ethical investing in Australia quadrupled between 2014 and 2017.
What was once considered a fringe activity is well and truly mainstream now.
A survey of investors, conducted by Nuveen, found that 95% of millennials would "prefer to invest in ways that will positively impact the environment", while 63% of non-millennials also agreed with this statement.
Mungalli Creek Dairy definitely ticks the "ethical investing" box.
---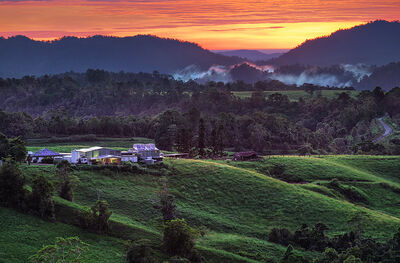 11. It's the right thing to do
Local employment.
Healthy food production.
Environmentally friendly.
Happy animals.
Fair prices for farmers.
How many reasons do you need to consider investing in the growth of Mungalli Creek Dairy?
---
This article is intended to provide general advice only. Ask questions, read all information given on the Mungalli Creek Dairy PledgeMe page carefully, and seek independent financial advice before committing yourself to any investment.
---