Tropic Weekender: Your curated guide to the best events across the Cairns region this weekend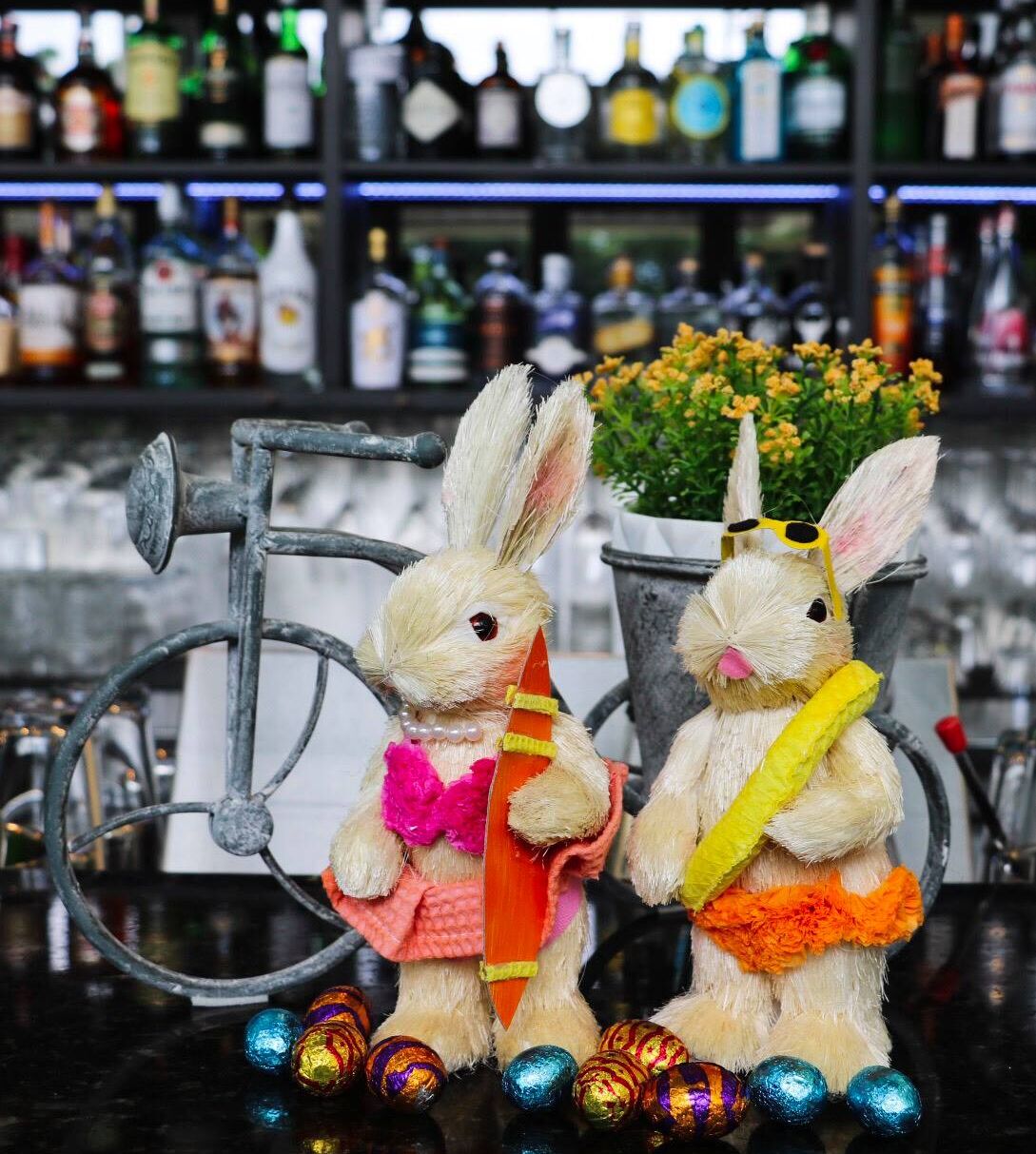 ---
Happy Easter long weekend folks. Let's celebrate!
But first, the weather forecast. Looks like we'll have a few rainy spells over the Easter weekend, with a mostly mostly sunny day on Saturday and partly cloudy and rainy day on Sunday. There's only a 50% chance of light showers though and maximum temperatures of 30C on both days.
This edition of Tropic Weekender features a range of Easter-themed events (of course) for you to enjoy with friends and family, as well as several markets and live music acts across the region.
Whatever you do, make it an awesome tropical weekend!
---
---
1. Mixed Grill at Screen Culture Club: Info
2. Dawn Harvest Market at Orchid Plaza: Info
3. Men in Black at Portsmith Club: Info
4. Artists of the North at Tanks Arts Centre: Info
5. Easter Eggstravaganza Weekend at Smithfield Tavern: Info
6. Underwater Easter Egg Hunt at Cairns Aquarium: Info
7. Easter in the Park in Kuranda: Info
8. The Great Golden Egg Giveaway at Rusty's Markets: Info
9. Meet Peter Rabbit at Smithfield Shopping Centre: Info
10. Easter at the Night Markets: Info
11. Cairns Esplanade Markets: Info
12. Meet the Easter Bunny at Mount Sheridan Plaza: Info
13. Kingsley at Cairns Esplanade: Info
14. Easter Weekend at The Bluewater: Info
15. Soul Sessions with Ms. V at The Conservatory Bar: Info
16. Mangrove Jack at McGinty's: Info
17. Chad Wilkins live at Yorkeys Yoga: Info
18. Jana Johnson Healing Works at Chrysalis Relaxation Centre & Sanctuary Retreat: Info
19. Andrea live at Pullman Cairns International: Info
20. Eddie Skiba live at Hemingway's Brewery Cairns Wharf: Info
21. North Queensland Eisteddfod at Cairns Performing Arts Centre: Info
22. Easter Gig at The ORB: Info
---
23. Sunday Sessions at Novotel Cairns Oasis Resort: Info
24. Edge Hill Block Party at NOA: Info
25. Snake Gully at Cairns Esplanade: Info
26. Easter Courtyard Carnival at The Edge Hill Tavern: Info
27. Giant Easter Egg Hunt at Trinity Beach Tavern: Info
28. Melville's Easter Animal Farm at Cairns Central (10am to 4pm): Info
29. Metamorph Launch Party by Undivided Productions: Info
30. Elemental at The Jack: Info
31. Sunday Funday at the Boatshed: Info
32. Easter Sunday Arvo Session at Trinity Beach Bar'n Grill: Info
33. Easter Egg Hunt at Cairns Student Lodge: Info
34. Salsa Sundays at Harbourside Bar & Kitchen: Info
35. Easter Sunday Session at Greenfields by Crystalbrook: Info
36. Rendezvous Duo at Hemingway's Brewery Cairns Wharf: Info