Unmasked: Cairns Amateurs Carnival launches this year's black tie lawn ball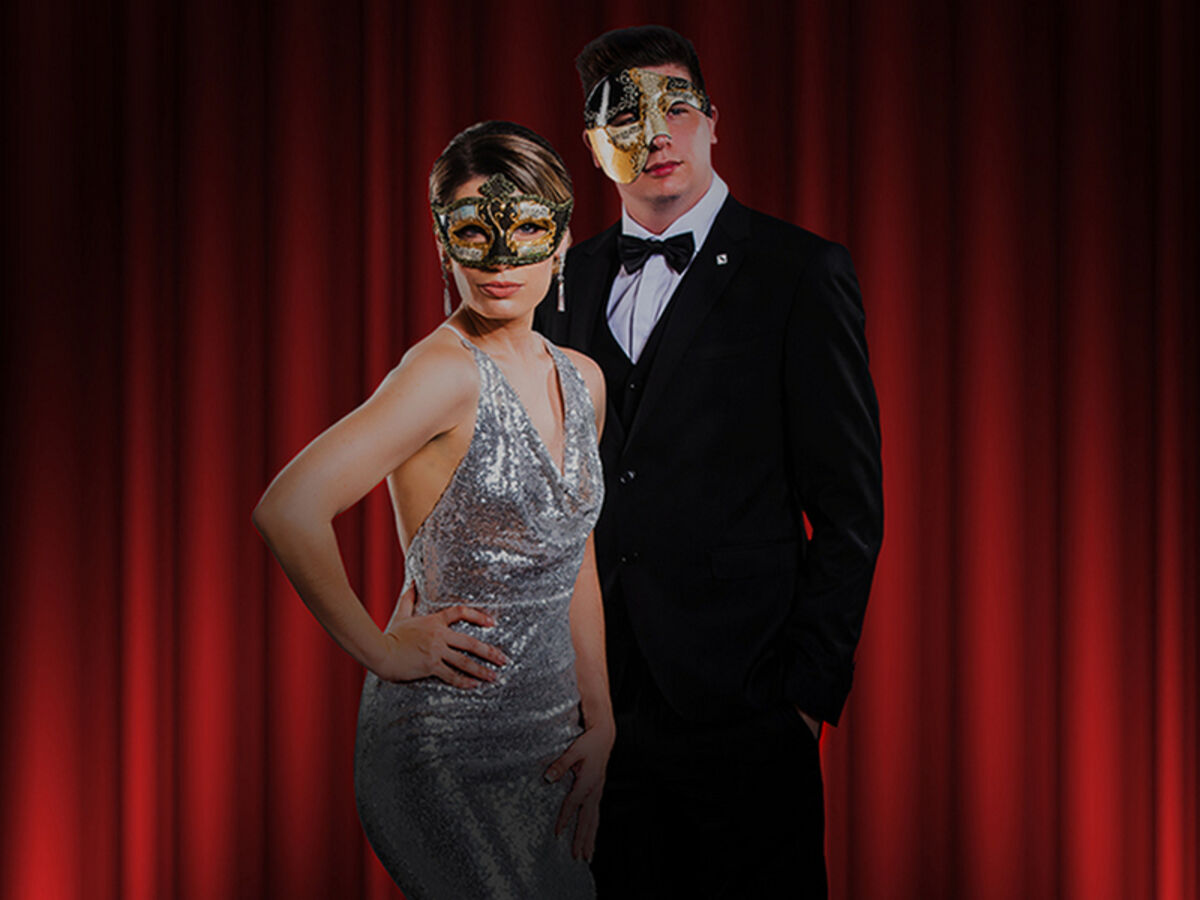 ---
Cairns' only remaining outdoor black tie event will this year be a masquerade affair.
While full details of the program will be kept under wraps to the public for now, the plans will be unveiled to a newly recruited group of local Carnival ambassadors at a cocktail party at Ochre restaurant tonight.
The ambassadors include social media influencers and socialites Maddi Wright, Louise Struber and Josh McDermott, entrepreneurs Kristy and Ben Vallely, 'Drewboy' Drew Bauer, personal trainer Matt Hilton, Face Candy owner Paige Hunter and triathlete and owner of FOHER Endurance Sports Apparel Kylie Anderson.
---
---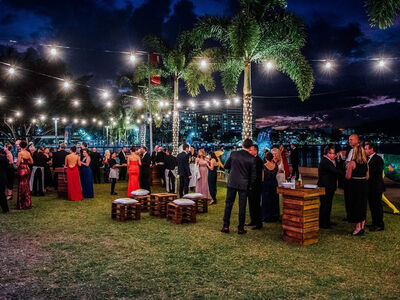 Cairns Amateurs Carnival president Ross Moller said the 2019 ball will build on the success of last year's.
"Last year's ball really lifted the bar and with the confidence of excellent guest feedback we are adding contemporary flair to an event steeped in rich tradition," he said.
"While we still have a loyal group of ball goers stretching back to the enormously popular Tobruk pool days, our committee is mindful the event remains current, sustainable and full of unexpected surprises."
For the third year running, the ball will take place on the Esplanade's eastern event lawn as the Cairns social set rubs shoulders with the who's who of the region's racing royalty.
Queensland Governor Paul de Jersey will open the party and pre-dinner canapés will be followed by fresh seafood, Mediterranean and Asian-inspired gourmet delights, decadent desserts, and free-flowing premium beverages from the award-winning Ochre Catering crew.
Later in the night, ACE DJ will get the dance floor pumping and a stunning fireworks display will light up the night sky.
Mr Moller said another special element of this year's ball will be a special fundraising auction for local charity COUCH.
"This year we are proudly supporting COUCH in the construction of its Health Wellness Centre with proceeds directly benefiting this worthy cause founded by one of our most passionate former members, Charles Woodward and family," he said.
The ball will take place from 6.30pm to midnight on Friday, 13 September.
For more information and tickets go to the Cairns Amateurs website.