Cairns Esplanade Ferris wheel to deliver bird's eye views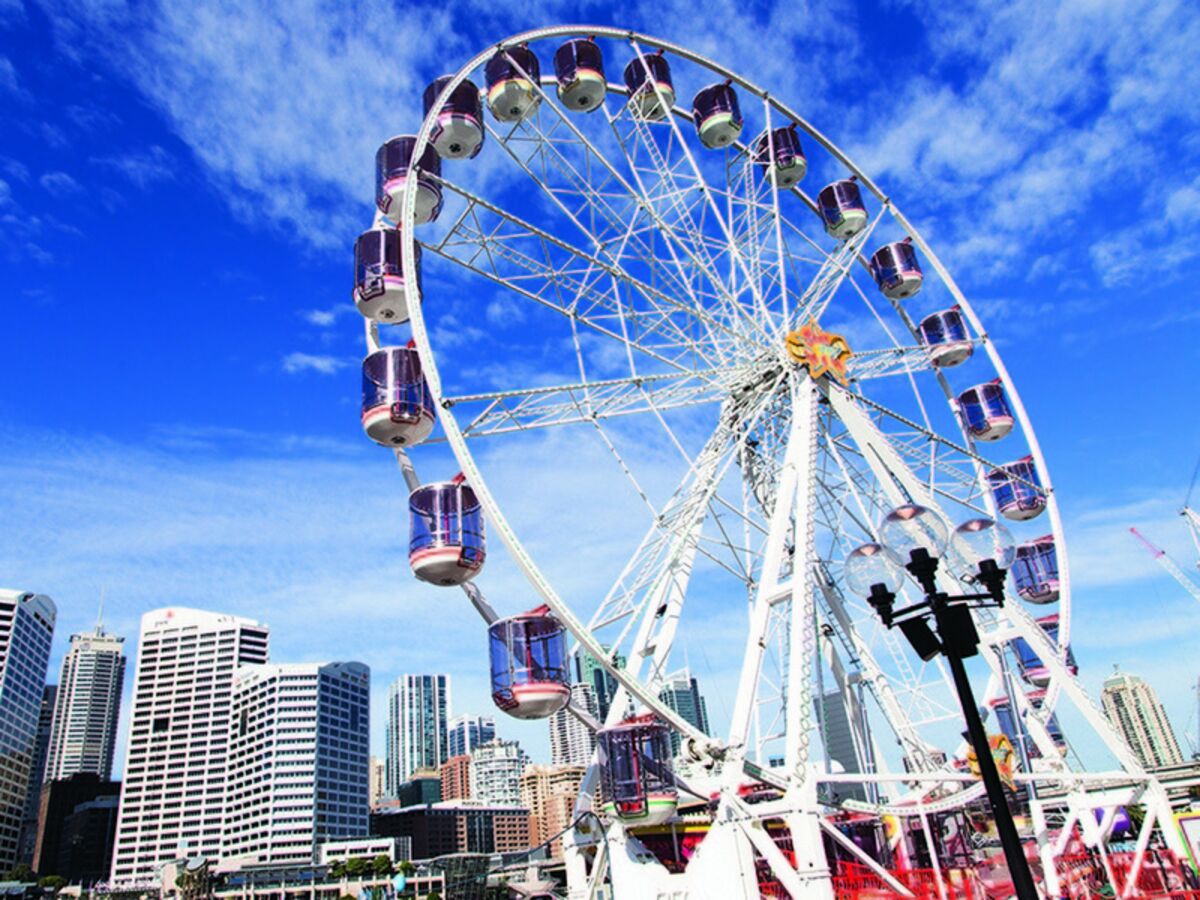 ---
A 35-metre-high Ferris wheel is coming to Cairns for a three-month trial.
The rotating gondola is Australia's largest travelling Ferris wheel, previously featuring at iconic festivals including Melbourne's Moomba, Vivid Sydney and the Ekka.
---
---
It will be installed at Fogarty Park later this month, where it will be known as The Reef Eye.
Cairns Mayor Bob Manning said it's sure to bring locals into the city, while providing a tourism marketing opportunity.
"I am sure locals will be lining up to see the city from a view they would not often get the chance to see," Cr Manning said.
"I imagine it will also appeal to thousands of tourists who will be snapping photographs from the top and sharing them then on Facebook and Instagram, sending amazing images of our city across the world."
He said the trial won't cost ratepayers a cent and Council will actually earn a 'small amount' of revenue from its operation.
The Ferris wheel is owned by Westshell Wheels.
General Manager Leigh Achis said the company had actively engaged Council to bring their flagship attraction to Cairns.
"Following its departure from Darling Harbour in Sydney, we were approached by several potential iconic locations around Australia, who were eager to snap up this awe-inspiring opportunity," Mr Achis said.
"We thought we would take a chance left field and contact Cairns Regional Council.
"What more could you want – Australia's most iconic Ferris wheel positioned on the Esplanade in Cairns, the gateway to the world's largest coral reef."
Westshell Wheels says the installation will generate employment opportunities for locals.
It's also exploring opportunities with Cairns businesses through cross-promotional activities, sponsorships and marketing campaigns.
About the wheel:
The 24 gondolas are fully enclosed with plexiglass.
Each gondola incorporates an LED lighting system with 35 changing patterns which can be programmed to complement theming, branding and environments.
Erection of the 100-tonne structure is scheduled for August 26 with operation to start Friday August 30.
It will operate from 10am – 10pm each day.
It can accommodate up to 700 people/hour.
Tickets are $10/adult and $8/child
---