Our favourite happy hour deals in Cairns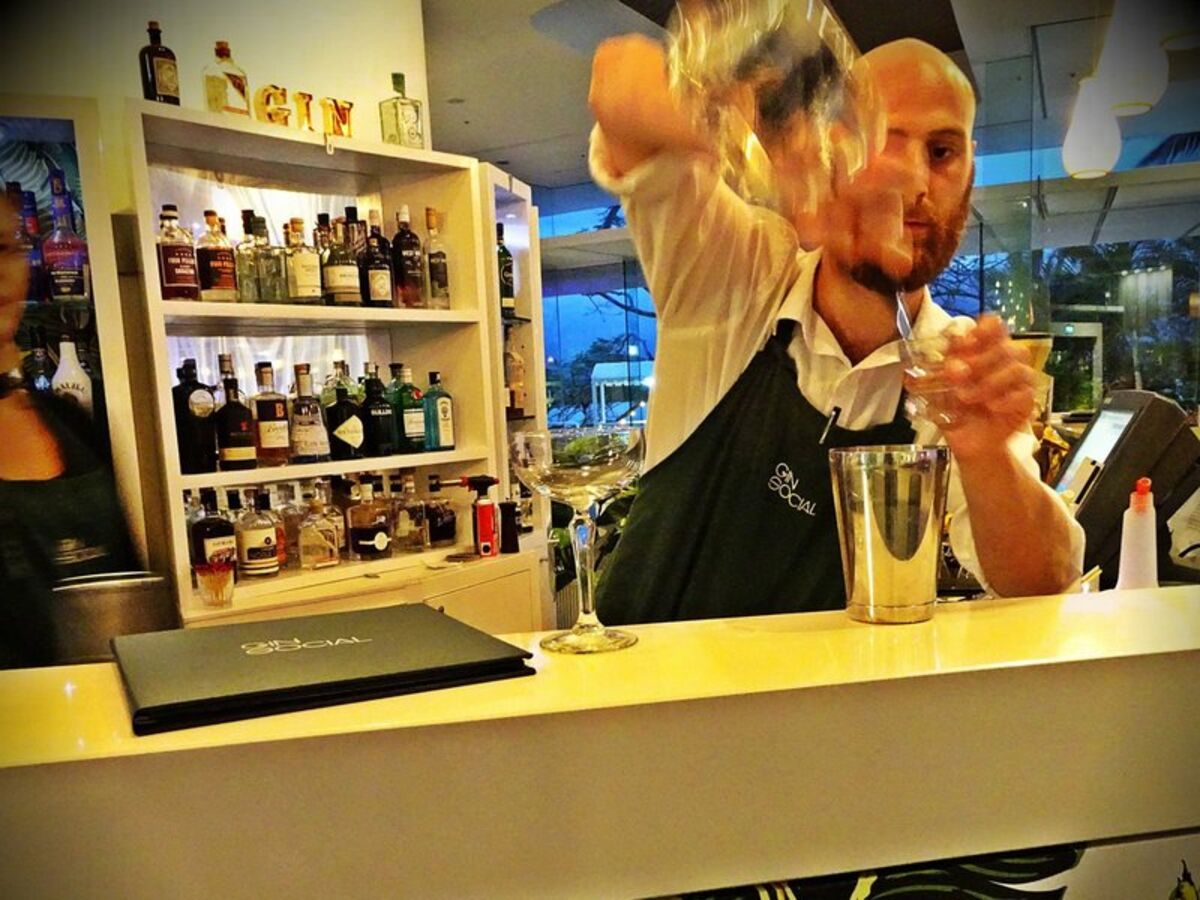 ---
We love 'happy hour' here at Tropic Now, and we especially love our local pubs and bars that treat us to something special.
Due to some really – really – strict liquor licensing laws in Queensland, the bars and pubs themselves can't promote their Happy Hour deals to the public. Bummer, right?
But after some extensive (and practical) research, we've independently compiled a list of the best. Happy days!
---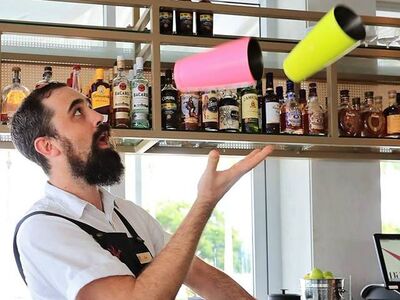 RILEY RESORT
Cairns' newest five star hotel has plenty of choices in a luxury setting.
Paper Crane restaurant and bar has happy hour from 4pm-6pm Sundays through to Thursdays with $5 spirits, beer and wine.
For cocktail deals, head to the city's highest rooftop bar, Rocco, where you can get $15 signature and classic cocktails between 4pm and 6pm and 8pm and 10pm Mondays to Thursdays.
Plus, grab a Sunday bloody Mary or espresso martini for $15.
Greenfields has sundowners Friday and Saturday between 4.30pm and 6.30pm with $5 beer and wine.
More: Crystalbrook Collection
---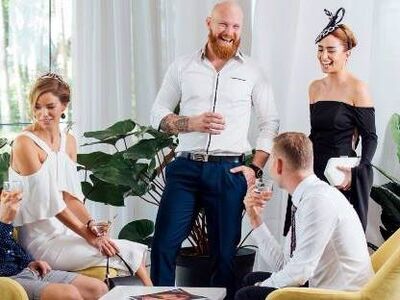 GIN SOCIAL
This cocktail bar at Hilton Cairns has a list of specials that is truly in-cred-ible.
The Gin Social Happy Hour runs from 4pm to 7pm every day of the week and has an extensive list of cocktails.
The Wright Brothers: Mt Uncle Distillery Navy Strength Gin, Maraschino, Crème de Violette, lemon, garnished with thyme
The Socialite: Ketel One Vodka, Pimms, lime, apple & blackcurrent juice, orange syrup, garnished with flamed orange peel
Don't Ask: Espolon Tequila, Cointreau, espresso shot, raspberry jam, garnished with edible flower
MORE: Gin Social
---
---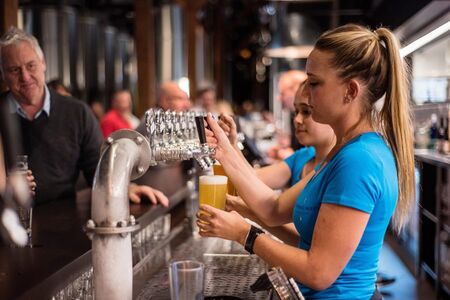 HEMINGWAY'S BREWERY
There's nothing better than a locally brewed beer. Except for a locally brewed beer that can be purchased during happy hour.
Hemingways has incredible offers every week day from 5pm-6pm. Perfect for a post-work unwind.
Love it!
MORE: Hemingway's Brewery
---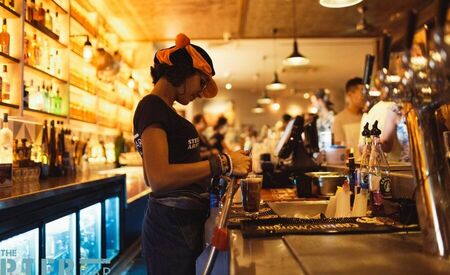 PIER BAR
This local institution is always buzzing with a mix of backpackers, local go-getters and people like us who love the Pier Bar's happy hour.
It happens every day of the week (except public holidays) from 5pm-7pm.
There's an extensive beer and wine list plus cocktails.
MORE: Pier Bar
---
THREE WOLVES
Head down the red brick laneway off Abbott St and discover one of the city's favourite haunts.
The team at Three Wolves offer happy hour from 4-6pm on Monday, Tuesday, Wednesday and Thursday.
We highly recommend sampling some of their cocktails such as Clockwork Orange, Smoke on the Water and Chakra Sour.
Plus, sign up for a locals card to get even more great deals.
MORE: Three Wolves
---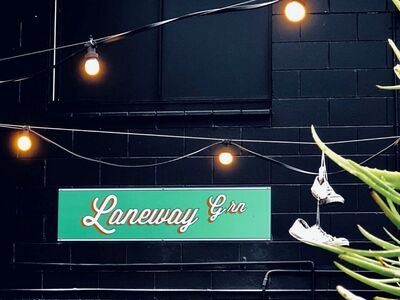 LANEWAY GREEN
Cairns' original laneway bar has happy hour Thursdays to Sundays from 4pm-6pm.
As well as great deals on beer, wine, spirits and cocktails they have $12 American-style burgers made by Yankee D's Bar NQ!
Plus, it's a fantastic hub for live entertainment.
MORE: Laneway Green
---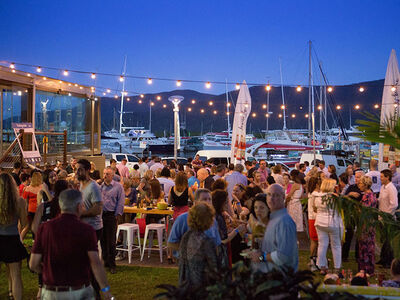 THE BACKYARD
Located in a great spot with views over the marina in Pier Point Road, The Backyard does happy hour from 5pm-7pm and again from 9pm-10pm with amazing deals on spirits, house wines and beers.
You can choose to pull up a seat on the deck, in the public bar or in the garden and grill.
There's a constantly changing menu of discounted food deals, too.
MORE: The Backyard
---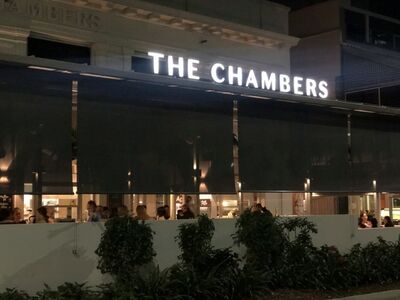 THE CHAMBERS
Located in a beautifully restored former 1920s NAB Bank, this place exudes old-world charm.
There are two happy hours a night - from 3pm-6pm and 9pm-11pm - during which you can buy tap beer and house wines for $5 each and two cocktails for the price of one.
Cult classics include espresso martinis, margaritas and daiquiris.
Plus, Thursdays is ladies night with a super special on sparkling wine and platters between 5pm and 7pm.
MORE: The Chambers
---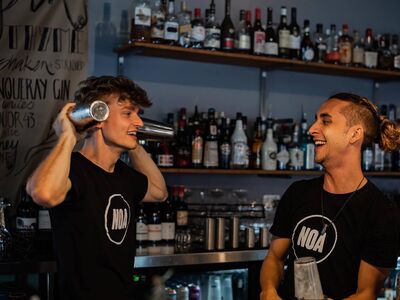 NOA
The Edge Hill locals favourite has happy hour drink specials from 4pm-6pm plus $10 share plates!
Famous for drool-worthy tapas, Noa also regularly gets props for its service and wine list plus its casual yet refined ambience.
MORE: Noa
---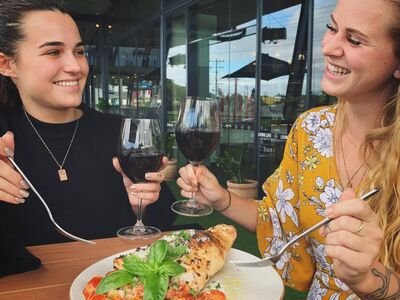 HOPSCOTCH
4pm-6pm happy hour with great drink specials plus Nonna's share plates for just $10! (Yes, Nonna lives here and you can tell by the amazing Italian food.)
The laid-back (dogs allowed on the deck!) trattoria, chop house and bar is located at Barr St Markets on the southside.
MORE:Hopscotch
---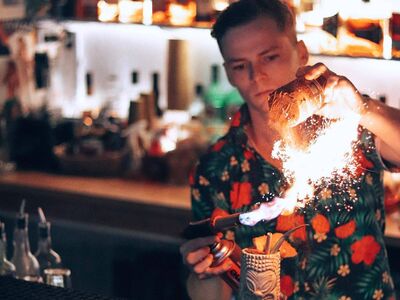 FLAMINGOS TIKI BAR
Where you get a show with your drink!
It's all about the heavenly rum-based cocktails made with flair at this Esplanade establishment.
Happy hour is from 4pm-6pm plus there are special deals for people with a locals card.
Try the Pineapple Sexpress: Captain Morgan spiced rum, peach puree, coconut rum, pineapple juice, cherry bitters, coconut sorbet.
More: Flamingos
---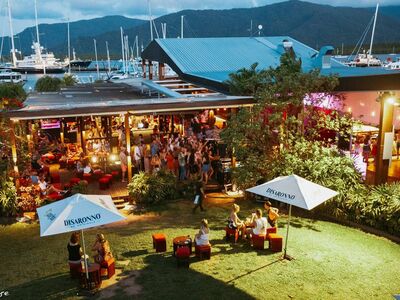 SALT HOUSE
The epitome of tropical trendiness, this bar has happy hour from 4pm-6pm Monday to Friday with $5 schooners and $6 house wines.
After 8pm Monday nights you can get spirits and beers for less than $5, along with $11 Mojitos!
More: Salt House
---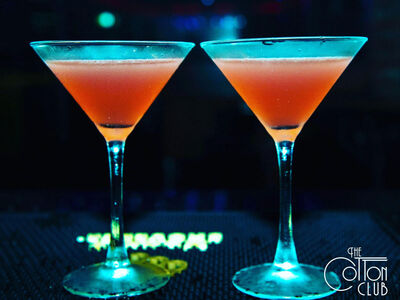 THE COTTON CLUB
This is where you can drink, dine and dance in a fun and friendly atmosphere.
Happy hour runs every day from 5pm-7pm and from 9pm-11pm it's cocktail hour at the back bar.
You really get your money's worth on Tuesdays, with a two-for-one dinner deal!
Plus there's live music 7 days a week.
More: The Cotton Club Cairns