Tropic Weekender: Your curated guide to the best events across the Cairns region this weekend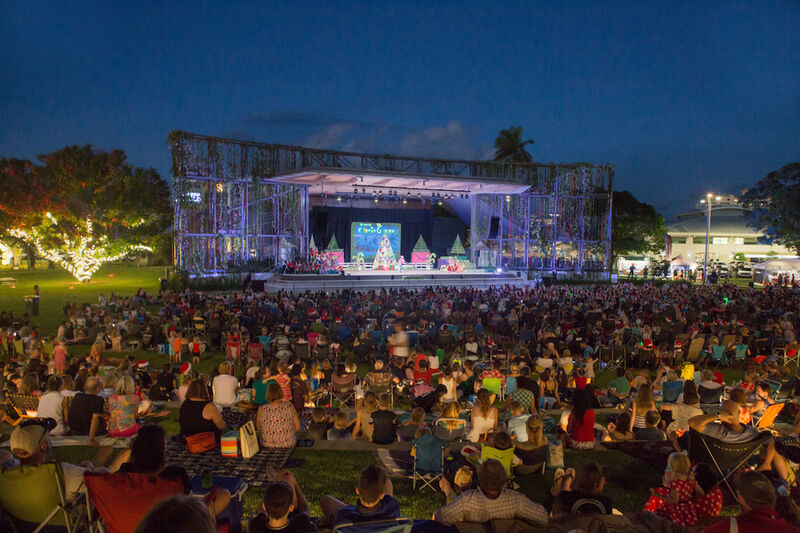 ---
It's markets, carols and more markets this weekend, as we get that much closer to Christmas Day. This is the weekend to tick the trickiest and pickiest of gift recipients off of your list, with events like the Cairns Community Art Markets, Herberton Twilight Markets, and the Yungabarra Markets all on offer to suit the discerning tastes of your various siblings, cousins and in-laws.

The days are forecasted to be sunny and clear (bye for now, scattered thunderstorms!), and are perfect for checking out the Geminid Meteor shower that will grace the skies in the wee hours on Sunday morning.

So chuck a beer or three in the fridge and crank out those last few hours of emails— the weekend is nearly here!
---
---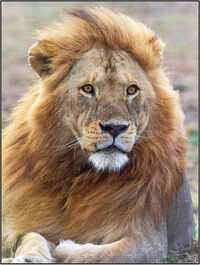 1. Hit 103.5 Cavalcade of Lights at Cairns Showgrounds
Throw some reindeer ears on your Corolla and get the family down to the Cavalcade of Lights at the Cairns Showgrounds. The folks at 103.5 are expecting this year to be bigger and better than ever, so come prepared for heaps of festive cheer. More info here.
2. Meet the Artist Night at Caffiend
Meet nature photographer and world traveller Shane Ross while enjoying some tasty canapes and cocktails. More info here.
3. Waking Ugly at Hemingway's Cairns Wharf
Kick back with a Pitchfork Betty's Pale Ale and listen to some sweet covers by Waking Ugly. While you're at it, don't forget to vote for Hemingway's 7th Heaven Tropical Ale for Great Australasian Beer Spectapular's favourite craft beer of 2019. More info here.
4. Artnow Exhibition Opening Event at Cairns Art Gallery
Join the Cairns Art Gallery as they kick off Artnow FNQ, an exhibition that showcases some of Cairns' and the Far North's best and most exciting contemporary artists. More info here.
---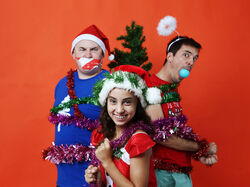 5. Pool Party at Riley
It's not a Christmas pool party per se, but sources say there will be some festive drinks available at Riley's last Saturday pool party of the year. Soak up the weekend sun to see and be seen. More info here.

6. Christmas Community Artisan Fair
Cairns Regional Council has partnered with [email protected] to bring the city its first annual community artisan fair. The market will feature work from local artists, lots of Christmas carols, and an interactive nativity set. More info here.

7. Twilight Christmas Market in Herberton
Take a drive to Herberton and check out the Twilight Christmas Market to stock up on antiques and soak up those endearing small-town vibes. While you're there, peek into the Herberton Mining Museum for an interesting afternoon history lesson. More info here.

8. The Best Christmas Pageant Ever at the Munro Parklands
Grab your picnic blankets and camp chairs— the Box Jelly Theatre Co has partnered with Cairns Regional Council to put on a delightfully non-traditional Christmas show. The Best Christmas Pageant Ever follows the Herdmans (AKA the worst kids in the world) as they attempt to crash the annual pantomime, and the chaos that ensues. A full bar and food trucks on site only sweeten the family-friendly evening. More info here.
9. Geminids Meteor Shower
There's no specific time or place for this event except this: outside, looking upwards, between midnight sunrise on Saturday night and Sunday morning. This annual Geminids meteor shower, created by dust and debris left behind from an asteroid, is one of the most colourful and viewable showers to grace the sky. The weekend forecast of clear skies make this event well worth staying up past your bed time.
---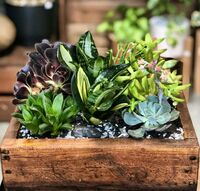 10. Yungabarra Christmas Markets
The last Yungabarra Market of the year and one of our favourite ways to spend a Sunday. More info here.

11. Christmas by Candlelight at Mossman Showgrounds
Carols, carols and more carols! For those further North that missed Christmas by Candlelight in Cairns last week, this night of holiday cheer at the Mossman Showgrounds is a delightful option. More info here.

12. AIB National Tournament Opening Ceremony
The Australian Indigenous Basketball Tournament is kicking off on Sunday with a night of cultural performances and competitions. The organisation was established in 2014 to promote the sport within Aboriginal and Torres Strait Islander communities, as well as promote Indigenous culture within the sport. More info here.
13. Pain and Glory presented by Unseen Cinema
Another Sunday, another fantastic foreign film to see. This week Unseen Cinema is bringing us Pain and Glory, the latest from esteemed Spanish filmmaker Pedro Almodóvar. Antonio Banderas and Penelope Cruz star. More info here.

14. Succulent Christmas Box Workshop
Sign up for this workshop, hosted by Succuliving and Barr St. Markets, and leave with the hippest centrepiece your Christmas lunch table has ever seen. More info here.

15. Eats&Beats presents Tale of the TYEE at Nu Nu Restaurant
Nu Nu's last Eats&Beats of the year will celebrate all things King Ora TYEE salmon. The early evening extravaganza includes great drinks, sweet tunes, and a delicious feed. More info here.