Rapid growth nursery corals spawn in Great Barrier Reef first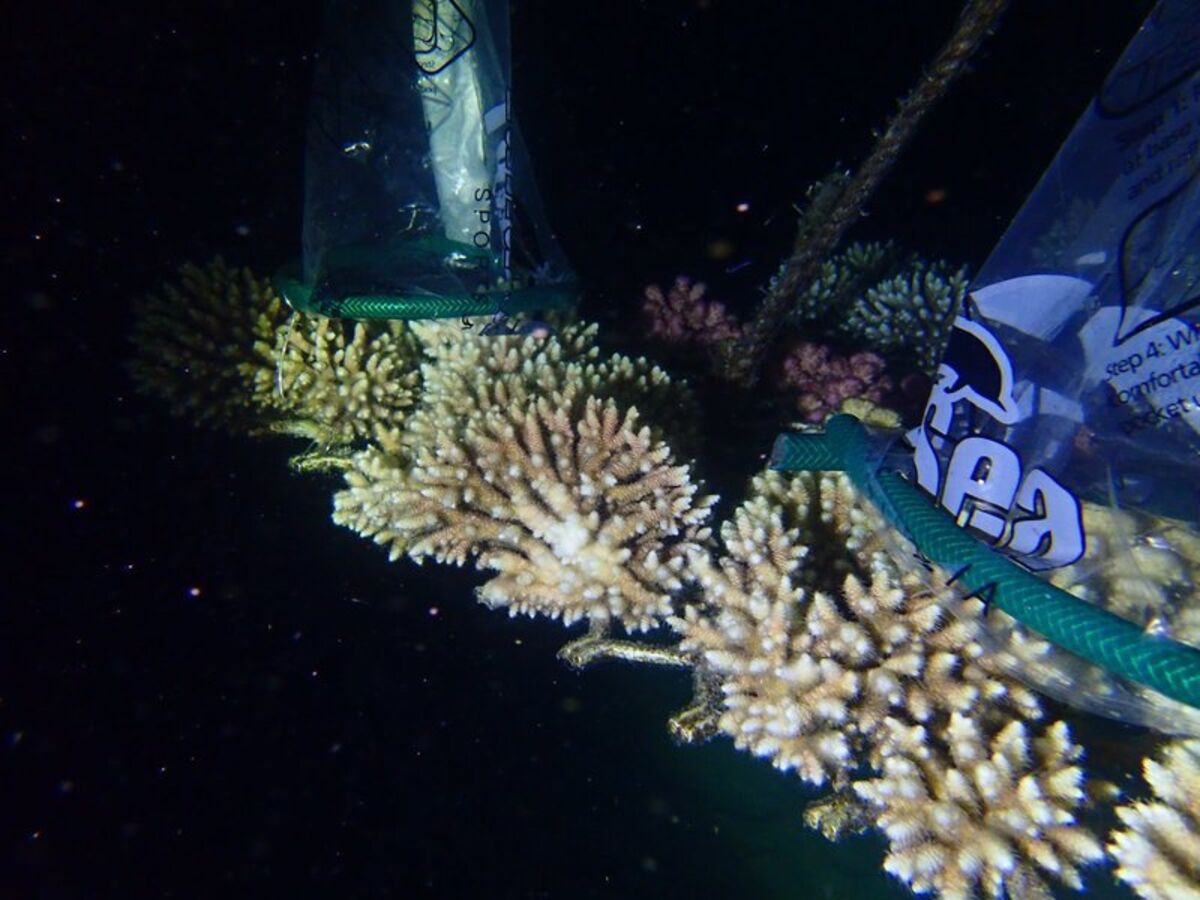 ---
Propagated corals at Opal Reef have grown so fast, they've reached sexual maturity and spawned in half the time it usually takes.
The phenomenon has surprised and delighted scientists working on the Coral Nurture Program alongside Port Douglas-based tour operator Wavelength Reef Cruises.
---
---
Associate Professor Dave Suggett from the University of Technology, Sydney told Tropic Now the corals, including bleach-prone acropora species, are the first nursery-grown corals to reproduce off the Australian coast.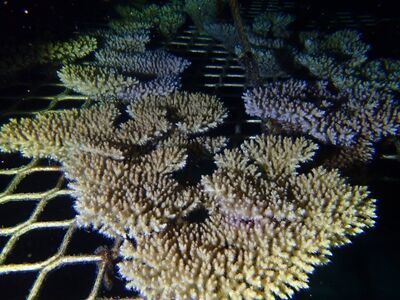 "This is absolutely, categorically a first for the Great Barrier Reef," he said.
"We knew several of the colonies were ready to spawn because we'd observed the egg sperm bundles.
"They weren't quite ready for the first spawning event in November but this year because a lot of the waters have been colder than usual, spawning has been split over months.
"This week, they released the bundles.
"We were really excited to realise that these colonies are already contributing to reproductive activity."
Special 'spawn catchers' were used to confirm the event and the bundles were then released onto the reef.
Assoc Prof Suggett said the corals are only 18 months old but have reached sexual maturity much earlier than usual because of their rapid growth.
"Most take between three and four years to get to sexually mature sizes," he said.
"On a coral reef there are lots of factors that regulate growth, such as corallivores - things nibbling away on the corals.
"We've designed the nursery frames so there is no corallivore activity.
"They suspend the corals over sand and that means there's also more flow and light, so lots of factors that can influence growth.
"We're now trying to work out how to get the perfect storm of conditions."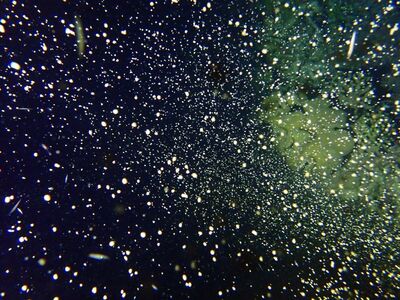 His colleague, Dr Emma Camp, told Tropic Now that Wavelength Reef Cruises' John Edmondson can take most of the credit.
"John was instrumental in the design," she said.
"He has intimate knowledge of the sites and has been tweaking the design over time, so it's local knowledge combined with what we knew previously from other coral nursery sites around the world.
"John's passion to do this means he's deployed a lot of frames across a range of environments, so it's enabled a natural experiment."
Mr Edmondson also invented a technique for the cheap and easy planting of corals on the reef.
"The bigger impact the program has is being a pioneering project between science and tourism on the Great Barrier Reef," Dr Camp said.
"For example with the spawning, we couldn't be on the reef but it's entirely new knowledge that's really important to us and that's because of our partnership with John."
"It really has changed what we know and what we can do.
"It also contextualises what this means in terms of focussing on site specific management at high-value reefs.
"The significance of this within the broader impact on the reef is that it is localised and a focus on site specific management is key to success at any scale."