Tropic Weekender: Your curated guide to the best events across the Cairns region this weekend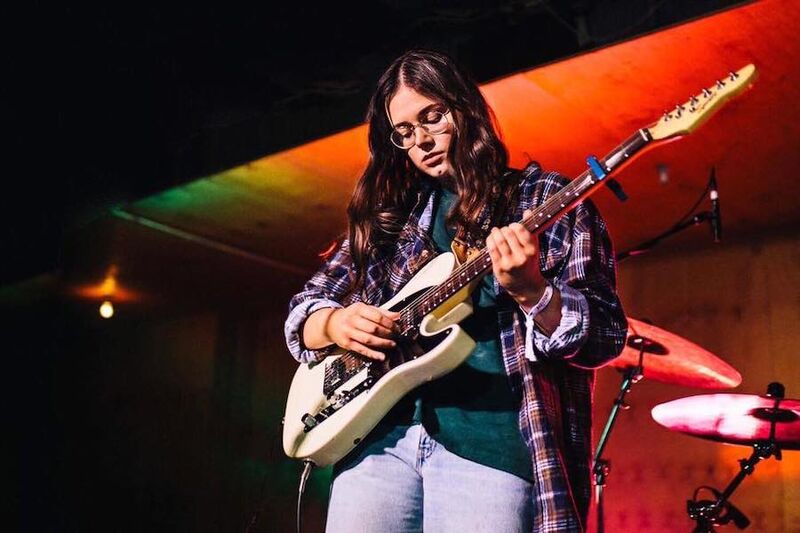 ---
It's Christmastime here in Cairns, which means two things: the weather is getting hotter and the weekend festivities around town are decidedly jolly. For the holiday-inclined, there carols to be sung and markets to peruse— check out Carols by Candlelight in Fogarty Park on Sunday or the Cairns Christmas Markets throughout the weekend. For those who are less enthused about the all of the cheer in the air, swing by Coral Sea Brewing on Friday to check out their new tasting room or grab a live performance by Ruby Fields at the Jack on Saturday.


Though you might need an umbrella this afternoon, the rest of the weekend is looking cloudy and hot. So fill up that reusable water bottle and get your weekend plans sorted. As always, there's lots to see and do.
Oh, and you might notice that we've expanded the Tropic Weekender to include Friday night events. Because really, your weekend starts as soon as you're out the office door tonight, doesn't it?
---
---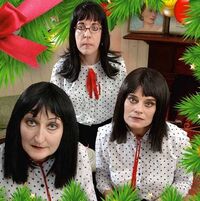 1. A Very Kransky Christmas at Cairns Performing Arts Centre
The three kooky Kransky sisters are bringing their blunt fringe and wild stories to CPAC. This is well beyond your average Christmas sing-a-long­— prepare to hear the sounds of cheese graters and toilet brushes alongside tubas and musical saws. More info here.

2. Tasting Room Opening at Coral Sea Brewing Co
This favourite local brewery is finally opening the doors to its laneway tasting room. Swing by to sample some delicious brews and check out their new space. More info here.

3. Carols by Candlelight at Edmonton
Get into the Christmas spirit with face-painting, a jumping castle, and of course, lots and lots of carols. More info here.

4. Beatlab STILL ALIVE, STILL ALIVE at Elixir Music Club
One of the city's funkiest music venues is joining up with Beatlab Cairns to showcase sweet local producers, both professional and amateur, for a night of original beats and live vocal performances. More info here.

5. Bye Felicia! Farewell to the 2010s Party at Club XS
Sure it's easy to get distracted with all of the fuss surrounding Christmas, but let's not forget that the end of this year also brings the end of the decade. The decade. XS is celebrating with a night of the decade's hottest pop hits, from T-Swift to Gaga and everything in between. More info here.


---
6. Christmas Markets at the Cairns Showgrounds
With over 150 stalls filled with goodies that will thrill everyone from your littlest nephew to your pickiest grandma, this is the opportunity to get all of that holiday shopping sorted. For good. More info here.
7. Christmas Arts & Crafts Fair at Cairns Potters Market
Swing by this local artisan market to pick up a gift for the pottery enthusiast in your life. More info here.

8. Ruby Fields at The Jack
Fields has been gaining traction since she released her first hit single on Triple J unearthed in 2017, and she's showing no signs of slowing. She's not only had her own national tour this year, but she's also graced stages at musical festivals around the world like SXSW, Laneway, and Splendour. The Jack is one of the first stops on Ruby's regional tour. More info here.

9. The Magical Adventures of Mary at Cairns Performing Arts Centre
For an afternoon of whimsical music and childhood nostalgia, head to the CPAC to see Turning Pointe Dance Studio's take on the classic Mary Poppins story. More info here.

10. Aladdin Screening at Khalu Park
Instead of the usual movie and popcorn on the couch with the fam, why not take things outside? The free screening of Aladdin begins at 7pm, but local musician Maggie Slater will be there to entertain antsy young ones from 6pm. More info here.

11. Pink Noise at Cape York Hotel
Pink Noise, a local collective that showcases female-identifying DJs and electronic artists, is hosting the party, which means the vibes will be good and the jams will be killer. More info here.
---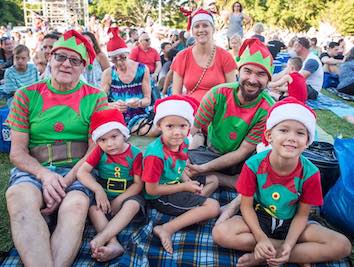 12. Carols by Candlelight
This much loved annual event will kick off with performances by local artists and singing groups, and the fully choreographed Carols Spectacular is sure to delight even the grumpiest Grinch. If that doesn't warm your heart, then this will: all proceeds from glow-product purchases will fund nearly 700 Christmas hampers to be distributed around Cairns to families that would otherwise go without. More info here.

13. Holloways Beach Christmas Markets
For a more relaxed Christmas Market scene, do your shopping at these markets right on the beach. More info here.
14. Craft Beer & Sunday DJ Set at Barrier Reef Brewing Co
Ease away those Sunday scaries at Tap & Turtle. A perfect excuse to sip on some Barrier Reef Brewing Co beers and relax to the tuneage of local DJ Mike Allergies. More info here.
15. Birds of Passage Screening by Unseen Cinema
This critically-acclaimed tale of a family's rise and fall during the early days of Colombian drug trade won't be playing at many cinemas in the area soon, so grab your tickets to this screening now. More info here.