Cairns advocacy group seeking Federal funds for Kuranda Range and Ring Road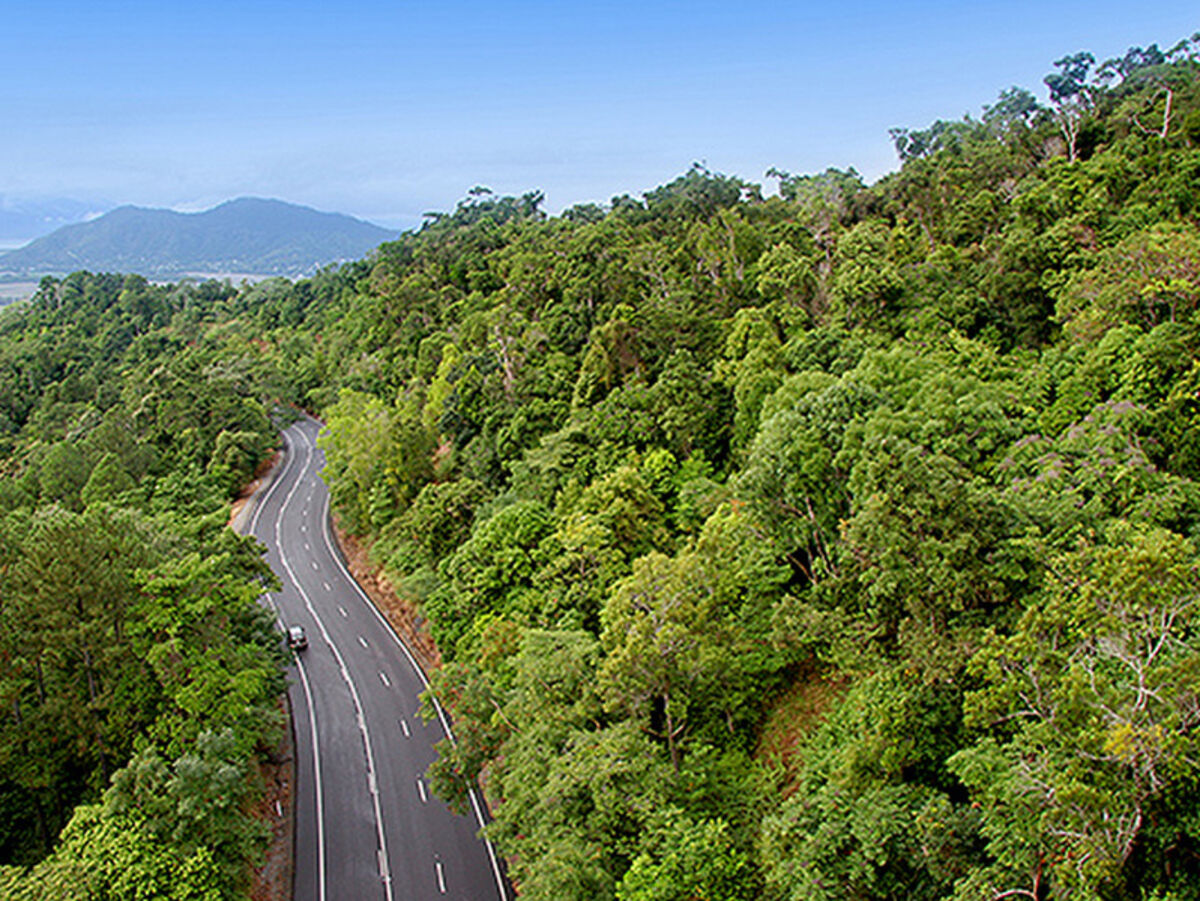 ---
An upgrade of the Kuranda Range and development of the Cairns Ring Road are among 10 projects Advance Cairns is trying to have included in the next Federal Government budget.
Chairman Trent Twomey and CEO Nick Trompf will travel to Canberra next week to lobby politicians, in phase two of their Convoy to Canberra expedition, which began in October last year.
They're calling for $287.2 million over three years for the Cairns Ring Road, to extend the National Highway from Cairns through to Smithfield, where it will join up with the Western Arterial Road.
$10 million dollars in funding is being requested to update a previous scoping study to take the Kuranda Range from two to four lanes .
Mr Twomey said while the group is pushing for immediate funding for capital works for the Cairns Ring Road, it can't ask for capital funding for the Kuranda Range, because the previous plans are too old.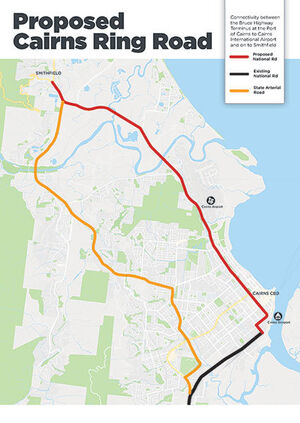 "When it comes to roads we know that the Cairns Ring Road is in dire need of investment and there needs to be overpasses and traffic traffic lights and six lanes.
"But with the Kuranda Range, the last study is over 12 years old," he said.
"We need to update that 12 year-old study so in the next electoral cycle we can directly lobby for the capital works funds for the Kuranda Range," he said.
The Kuranda Range is a critical link between the Tablelands and Cairns for commuters, tourists and industry, taking up to $10,000 vehicle rides daily.
It's also a well-known blackspot, in the past decade notching up more than 500 closures, which have added up to well over 1,000 hours of standstill traffic.
Mr Twomey says accidents have sharply increased in recent years.
"There's been a 400 per cent increase in unplanned closures in the past 24 months, it's just completely unacceptable.
"Connectivity between primary industries on the Tablelands and the airport is critical to the region's future development," he said.
Also featuring high on Advance Cairns' wish list is $100 million for the Cairns Marine Precinct.

The advocacy group has even put together a video to show politicians.
WATCH VIDEO:
The money would go to Ports North for planning and infrastructure purposes to improve its capacity to service naval and industry fleets.

Full Advance Cairns wish-list

Nullinga Dam – $425 million over 6 years
Cairns Marine Precinct – $100 million
Superyacht chartering – Revision to legislation to allow superyachts into the country
Cairns Ring Road – $287.2 million over three years
Gulf Savannah Way - $186 million over ten years
Kuranda Range Road – $10 million
Cairns gallery precinct – $13.3 million
Cairns aviation route expansion – $50 million over 4 years
Asia pacific aviation and research hub – $9.9 million
Cairns university hospital - $60 million over two years (already pledged)
---