'Cyclone-like' storm leaves a trail of destruction through Cairns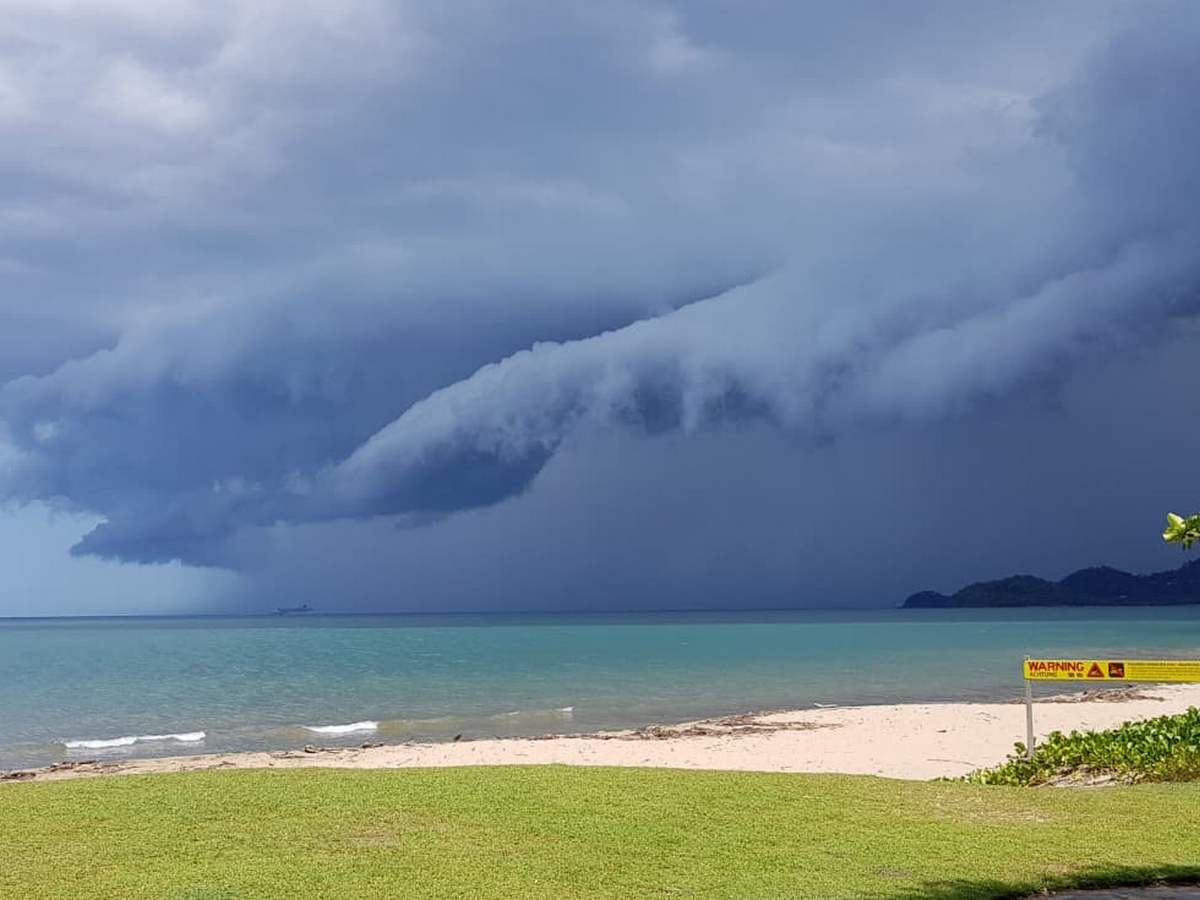 ---
Thousands of people are without power, trees have been felled and Skyrail has had to abandon its operations following a short, sharp storm across Cairns this afternoon.
The cell rolled in suddenly just before 2-PM, bringing heavy rain, lots of lightning strikes and gale-force winds.

WATCH THE STORM IN FULL FORCE:
Video Courtesy Melanie Hava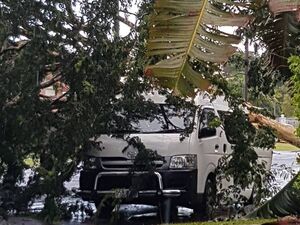 ---
Bureau of Meteorology forecaster Adam Blazak said more than 50 millimetres of rain fell in the suburb of Kamerunga in less than an hour.
"It was really thick rain that we could see from the Cairns Airport camera, looking west," he said.
"That's a lot of water in a short space of time."
The highest wind gust was 80 kilometres per hour, which was recorded at Cairns Racecourse.
That's just ten kilometres an hour below category 1 cyclone level of 90-125 kilometres an hour.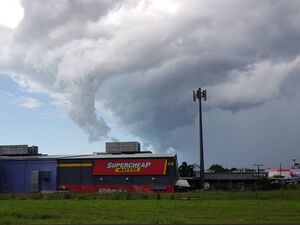 The gales caused trees to fall on at least one house as well as on roads, cars and power lines.
Blackouts occurred in around 7,000 homes and businesses across several suburbs, from the south of Cairns to the northern beaches and west to Crystal Cascades.
Ergon Energy's Emma Oliveri said it's difficult to predict when the lights and air con will be back on.
"Crews are patrolling the electricity network, looking for faults and any damage requiring emergency repairs," she said.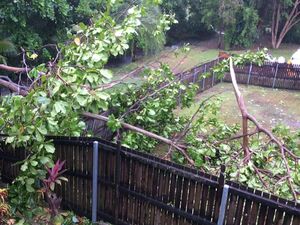 "The number one priority of crews will be to make the area safe for the community before restoring the electricity supply as soon as practically possible."
Cathy Tannock from Mount Sheridan told Tropic Now the storm was insane.
"The security guys were holding door closed to keep horizontal rain out," she said.
"It felt like a tornado."
Michelle Daga said she was driving at the time.
"Palms were falling in front of me, fork lightning hitting everywhere, huge cracks of thunder and the road was flash flooding," she said.
"The wind was howling and throwing branches straight at my windscreen.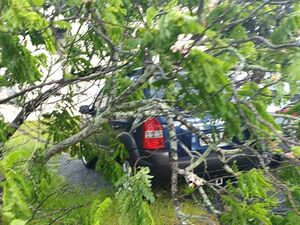 "Absolutely terrifying."
Humans weren't the only ones traumatised, with dozens of people taking to social media to report lost and scared dogs.
The storm has now moved to the north and west of the city.
The Bureau of Meteorology is forecasting further storms for the rest of this week as temperatures remain in the mid to high 30s.
Skyrail says it will continue to operate as normal tomorrow.
---