Invention of TNQ tourism operator paves the way for cheap & easy coral gardening on the Great Barrier Reef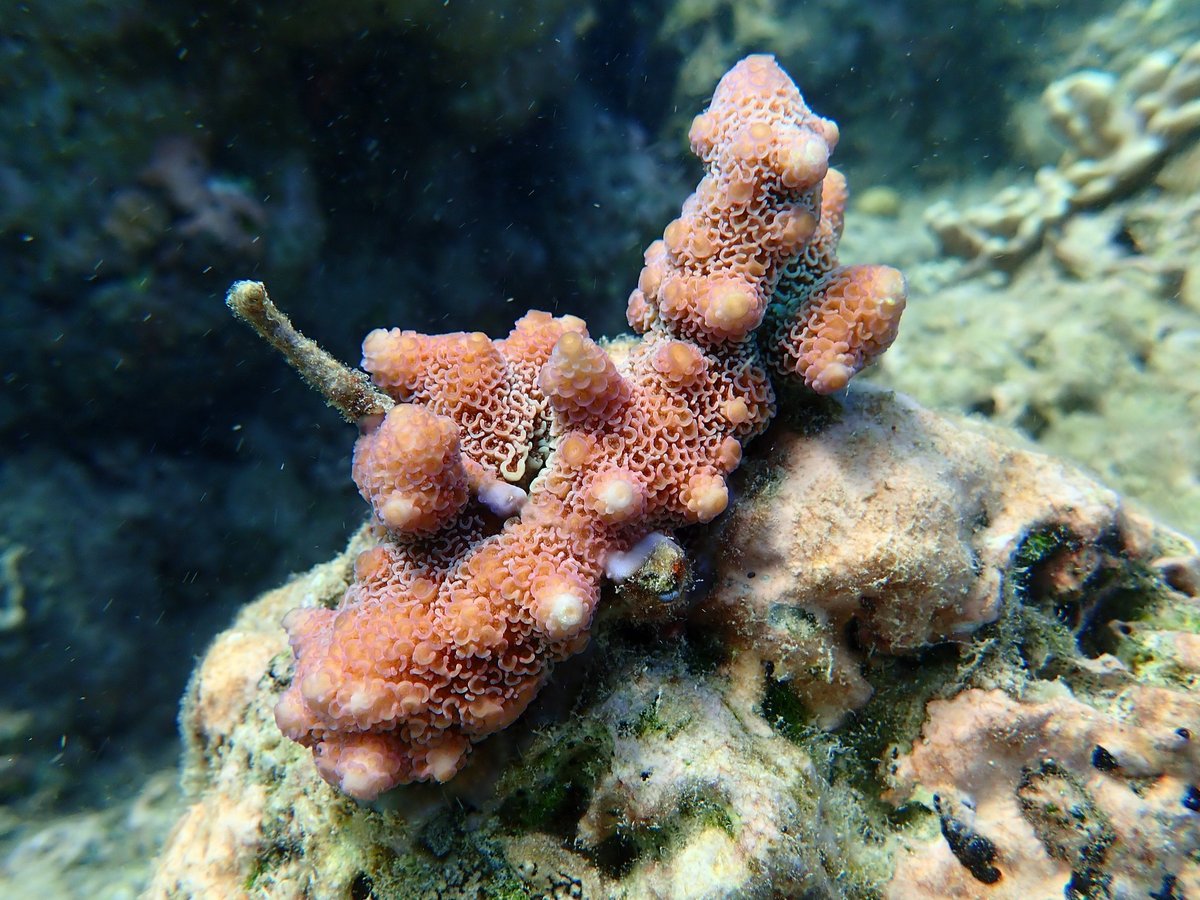 ---
The trial of a clip which allows baby corals to be planted faster than ever before has proven so successful, the program is expanding to five different sites within the Great Barrier Reef.
The low-tech device was designed by John Edmondson, who operates Port Douglas-based snorkelling tour company Wavelength Reef Cruises with his wife Jenny.
---
"John wanted a system that was cheap and available so the diamond mesh aluminium security screen was used for nursery frames and the clips were developed," Ms Edmonson told Tropic Now.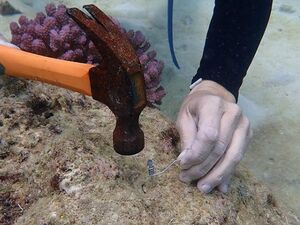 "There have been three models, one slightly different from the other as the design was improved.
"The idea is that the clip is hammered into the reef and the clip is spring loaded to hold the coral in place in the face of wave motion and particularly grazing fish."
The pair partnered with the University of Technology Sydney to kickstart the Coral Nurture Program, which has received state and federal government funding.
Marine biogeochemist Dr Emma Camp, from the UTS Future Reefs research program, said the clip is a game changer because of its scalability.
"This new device completely changes the viability for this approach," she said.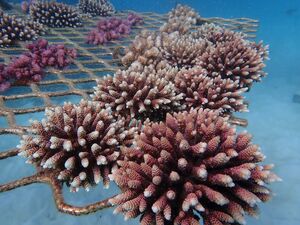 "It makes the time to replant the coral fragments at least 10 to 20 times faster than previously possible."
Over the past 12 months, almost 6,000 coral fragments have been grown and out-planted at Opal Reef as part of a feasibility study.
The next phase, to be rolled out from next month, involves proving the concept of broad propagation at multiple reef sites.
Five other tour operators, including Ocean Free and Ocean Freedom, Passions of Paradise, Sailaway and Quicksilver Group are now involved, along with James Cook University's TropWater and Reef Ecologic.
The approach is unique because it's not focused on reef restoration but rather long term stewardship and adaptation at economically valuable reef locations.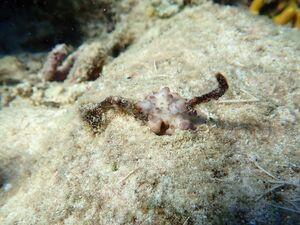 "All our sites have good coral cover but we wanted to give nature a helping hand," Ms Edmonson told Tropic Now.
"The second stage of the grant was to upscale the idea.
"Some other operators were asked if they were interested and they were and most said it was because we were about improving, not restoration."
Associate Professor Suggett, who leads the Future Reefs research program within the UTS Climate Change Cluster said the program demonstrates a cultural shift in the way science is working with stakeholders.
"Although as much as 90% of the reef value comes from tourism less than five per cent of the reef sites are used for tourism," he said.
"It's important to protect this small percentage and one way of doing that is to help tourist operators secure the future of their sites by giving them tools for reef custodianship so that they can build capacity."
If successful, the Coral Nurture Program will become available for broad adoption by tour operators and other stakeholders across the Great Barrier Reef.
---