Big croc spotted swimming at Four Mile Beach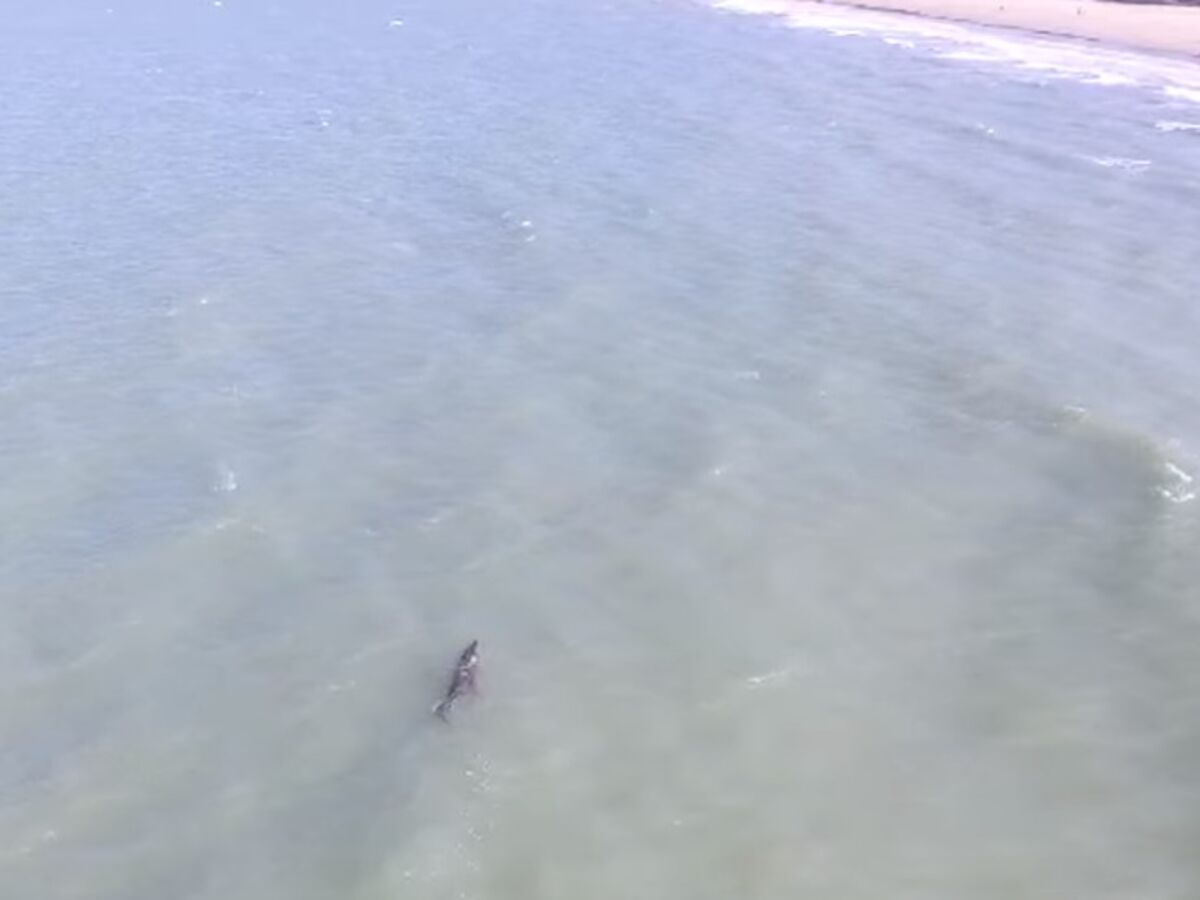 ---
The closure of Four Mile Beach at Port Douglas after a croc sighting is the latest reminder to be croc-wise at beaches in Tropical North Queensland.
A large croc was spotted swimming around the headland near Four Mile Beach around 2.30pm yesterday. The lifeguard on duty immediately closed the beach and evacuated swimmers from the water. The croc was then monitored by a Westpac Lifesaver Rescue Drone.

Once the crocodile moved on, the beach was reopened to the public earlier today.
Watch the drone footage below

"The incident serves as a timely reminder to always swim at patrolled locations, between the red and yellow flags, where lifeguards are on duty to watch over beachgoers and monitor the water for marine creatures," a spokesperson for Surf Life Saving Queensland said.
"If a beach has been closed due to a croc sighting, do not enter the water, stay clear of the water's edge, and always follow the advice of lifeguards and lifesavers."
---
---
Brodie Moloney from Top End Crocodile Service told TropicNow crocs rarely posed a threat to swimmers on beaches, so long as people stayed between the flags.
He said crocs were more active in the ocean in summer, when most people avoided the water due to stingers.
---
---
Brodie said crocs were a natural part of life in the Tropical North, and attacks only happened when people weren't obeying croc safety rules.
"There's a four-metre croc at the mouth of the Mowbray River, and 5 or 6 other large salties in that river, so they're likely just moving between the river and Dickson Inlet," he said.
"Crocs do slow down at this time of year because it's cooler, so you'll only see them occasionally in the water at beaches. That's what the lifeguards are for, they're on the beach looking out for all sorts of things like sharks, jellyfish and crocs so we just need to stay between the flags.
"It's just part of living up here in FNQ. Seeing a croc in the wild is absolutely awesome. It's amazing to see and a lot of tourists come here to experience that. As long as you're not doing anything silly, you'll be safe. Just be croc-wise."
If you spot a crocodile, report it immediately to CrocWatch on 1300 130 372.
---