Economic boost for rural TNQ towns as major health infrastructure projects begin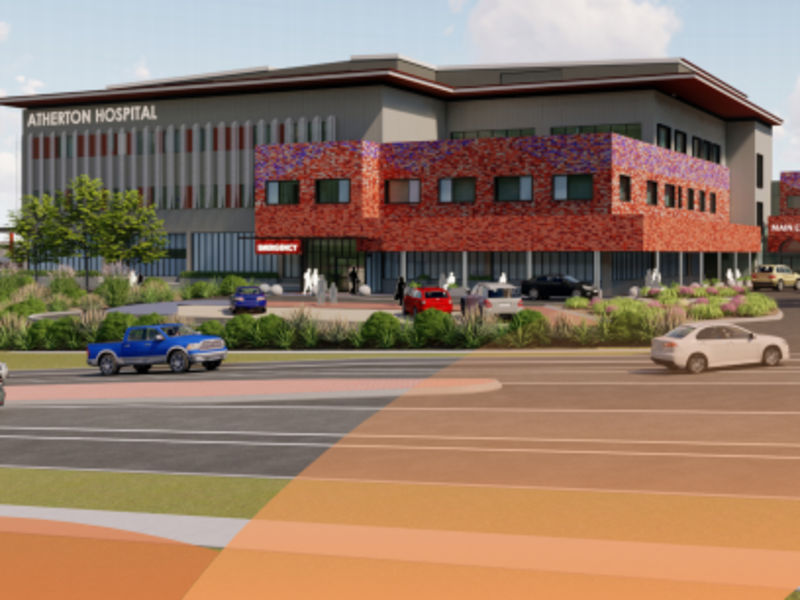 ---
Mossman, Innisfail and Atherton are primed for economic injections as construction begins on aged care and hospital projects worth a combined $100 million.
Machinery has today fired up at the site of the $10.7 million Kuburri Aged Care Plus in the tiny town of Mossman, which is being built by the Salvation Army.
---
---
Douglas Shire Mayor Julia Leu said the project has been in the making for 23 years.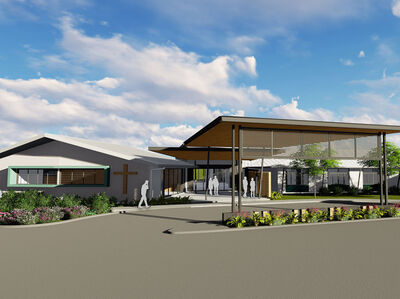 "We are absolutely thrilled that this day has come," she said.
"The Mossman Aged Care Centre has been a high priority project that the community has been striving to get.
"We believe this project will boost well-being and provide a welcome economic windfall for Mossman."
Sydney-headquartered Total Construction won the contract after the original winner of the tender, Field Construct, pulled out.
The facilities include a recreation centre, on-site hairdresser, an open garden and an entertainment area, while there will be nursing staff on 24-hour duty.
"The 42-bed residential aged care centre will create a wonderful caring home for older Australians in the area and also drive long term employment opportunities as it's expected to create more than 40 jobs once it is operating," said National Director of The Salvation Amy Aged Care, Richard de Haast.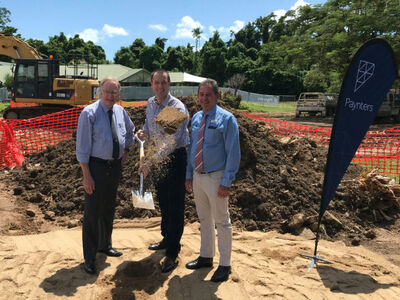 The centre should be up and running at the end of next year, soon after the scheduled opening of Warrina Innisfail, an $18 million high care nursing home with 64 beds.
Construction began in April on the facility, which is expected to create 50 full time jobs once operational.
Warrina Innisfail Board President Chris Kahler said it was exciting to turn the first sod.
"This is maybe the biggest private project to get underway in Innisfail and the Cassowary Coast region in well over a decade and has been in planning for many years.
"I am just so excited to see all of our plans becoming a reality," he said.
Meanwhile, the Cairns and Hinterland Hospital and Health Service has announced work on the $70 redevelopment of Atherton Hospital will begin next month, after the construction tender was awarded to Toowoomba-headquartered FK Gardner & sons.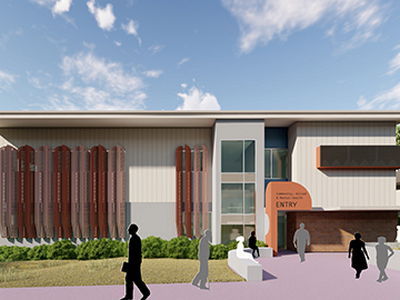 The service's Executive Director of Rural and Remote Services, Gabrielle Honeywood, said it's a significant milestone.
"I understand how important the redevelopment is to the Atherton community and how much everyone is looking forward to seeing works start.
"The Atherton Hospital Redevelopment will provide a new purpose-built clinical services building, a new community, allied and mental health building, new engineering services buildings, re-location of the helipad, onsite car parking works, internal road upgrades and external infrastructure upgrades," she said.
The project is expected to take around three years to complete.
---