Elite Australian athletes set to make a splash on the Great Barrier Reef off Cairns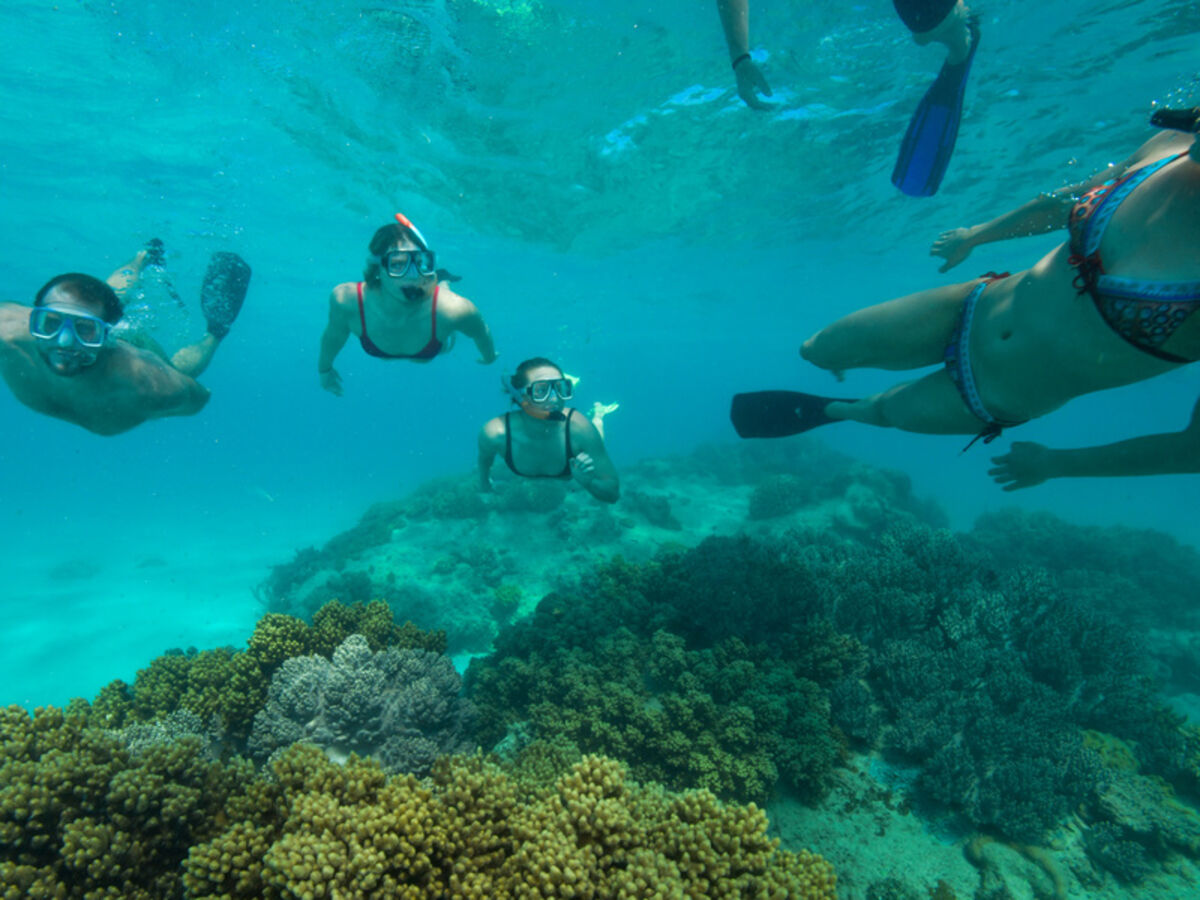 ---
Some of the world's top water polo players and swimmers are preparing to submerge themselves amidst the corals of the Great Barrier Reef.
In a world first, Sunlover Reef Cruises has been given approval to stage a one-off water polo event at its Moore Reef Marine Base this Sunday, using an inflatable court which will be placed in a deep area alongside the pontoon.
---
---
The idea came from the Cairns Water Polo Club, which is hosting the Aussie Stingers Women's and the Men's Junior water polo squads.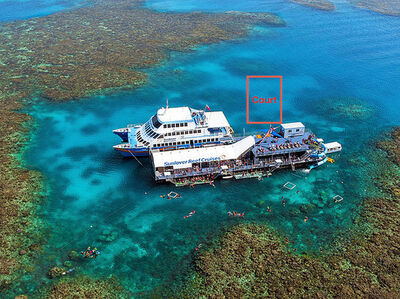 President Jesse O'Hara said they're here to train before the FINA World Championships.
"It's amazing to see some of the world's top water polo players in Cairns and to be able to host an event on the Great Barrier Reef is pretty special," he said.
"The beach water polo format of the sport is becoming more popular across the world, with FINA trialing the event at the upcoming World Championships."
Group Marketing Manager for Sunlover Reef Cruises, Sarah Butler said the company has a long history of embracing innovative events and activities.
"We are thrilled that the Cairns Water Polo Club approached us with this opportunity to host some of Australia's best athletes, support our local club and also showcase the Great Barrier Reef," she said.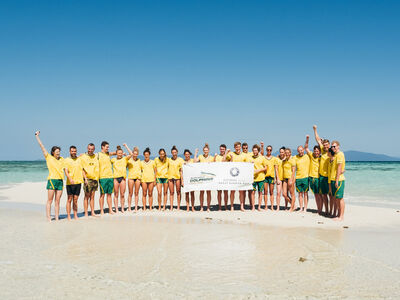 The following Tuesday, members of the Australian Dolphins Swim Team training in Cairns for the upcoming World Swimming Championships in South Korea will join a Citizens of the Great Barrier Reef expedition to the outer reef.
The 27-strong squad will be led by Commonwealth Games gold-medallist, world record holder and Citizens Ambassador Shayna Jack.
Commonwealth Games gold-medallists Alex Graham and Leah Neale will also be among the cohort onboard Dreamtime Dive and Snorkel.
A similar expedition was held last year to showcase the beauty of the Great Barrier Reef and raise awareness of the ways it's being impacted by issues like climate change and plastic pollution.
Biopixel's images of the event went global.
"The Great Barrier Reef has become a poster child for climate change, but we want it to become a point of inspiration for change," Citizens of the Great Barrier Reef CEO Andy Ridley said.
"The Reef is still an incredible and vibrant ecosystem, but to keep it that way it can't be business as usual - everyone has a part to play."
Swimming Australia CEO Leigh Russell said the swimmers are excited to be involved.
"As a sport that revolves around water, the conservation and protection of our oceans and waterways is a cause close to our hearts," she said.
"Having been on the trip last year, I can say it is a truly amazing experience to see the reef in all its beauty and we are privileged to get the opportunity.
"We look forward to the team being able to play its part in increasing awareness all over the world of our beautiful reef and encouraging people to be active in its protection."
---