Flood warnings for the north tropical coast as Cyclone Trevor makes landfall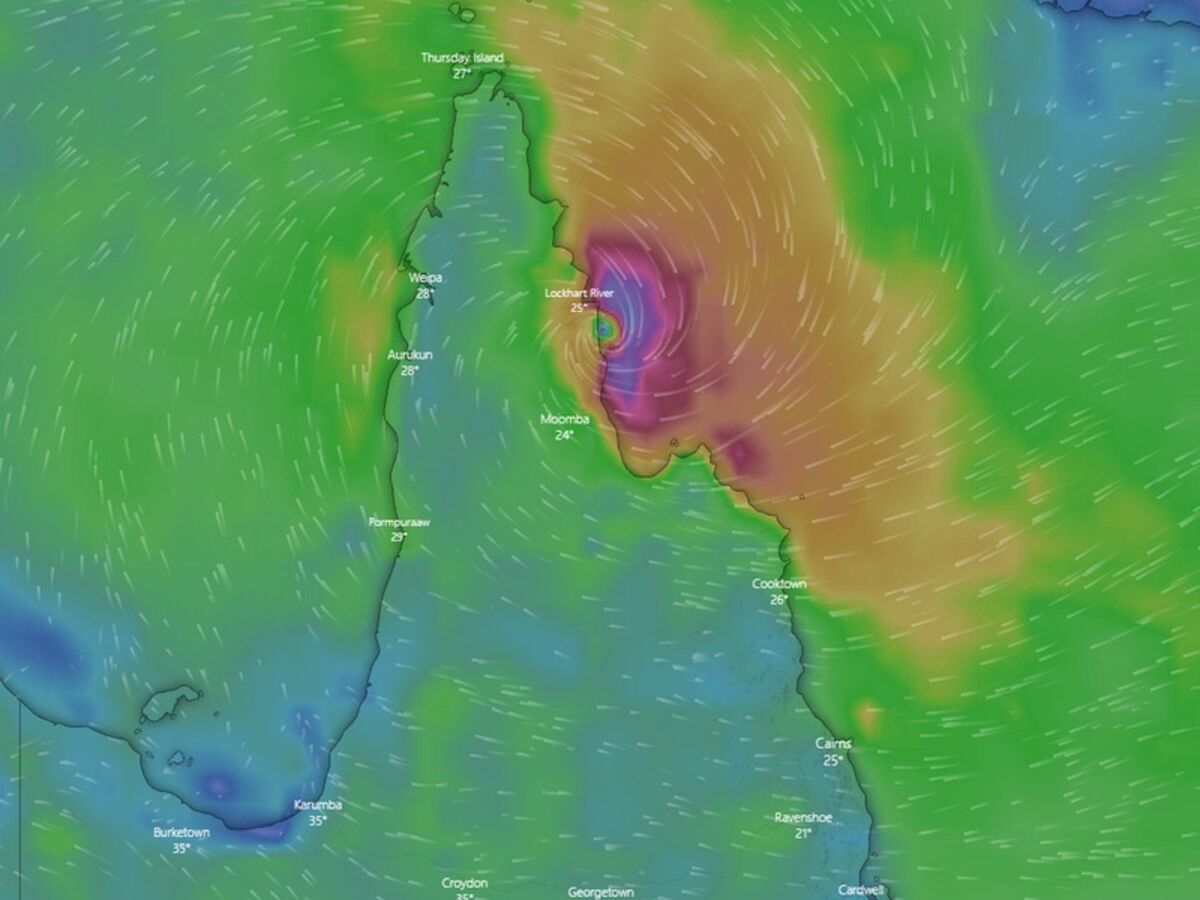 ---
Tropical Cyclone Trevor is crossing eastern Cape York just south of Lockhart River this evening, bringing destructive winds, heavy rainfall and a storm surge.
The category three system is forecast to be downgraded to a category one storm as it moves west across Cape York and into the Gulf of Carpentaria between Aurukun and Weipa tomorrow.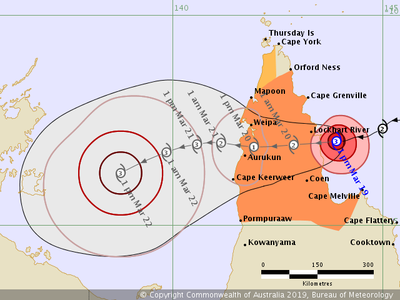 Extra police have been sent to the region, along with swift water rescue crews, amid predictions of flash flooding as far south as Innisfail.
A flood warning is in place for the Daintree and Mossman Rivers, while Cairns and Innisfail are on flood watch.
Far Northern Chief Superintendent and district disaster coordinator Brian Huxley has cautioned motorists not to drive through floodwaters.
"The impact of heavy rain will be felt right across the region," he said.
"There's a possibility for flooding in the usual spots that everybody would be aware of but it's difficult to determine the full impact of the rain at this stage.
"Every year, people get themselves in strife crossing flooded creeks or roads where you clearly can't see what's under the water."
He said drivers could be fined if they do enter flooded roads.
"In the event of people who put themselves in danger, they are at risk of being charged," he warned.
"But I would have thought a traffic offence would be the least of your worries because you're likely to lose your life or that of a loved one who might be with you."
The Queensland Fire and Emergency Service has sent swift water rescue crews up from Brisbane.
Assistant Commissioner for the region, John Bolger, said they're currently based at Lockhart River, Cooktown, Port Douglas and Cairns.
"My dream would be to send those guys home dry, we don't want to employ any rescues," he said.
Meantime, authorities are urging tourists not to travel to the direct impact area.
However, Chief Supt Huxley has been careful to add that most of far north Queensland remains open for business.
"For a lot of tourists who are going to be coming to Cairns its business as usual," he said.
"We'll have some heavy rain but people don't have to be worried about their travel arrangements coming to Cairns."
---
IN THE IMPACT ZONE
The zone covers Orford Ness to Cape Melville, including Lockhart River and Coen, and Pormpuraaw to Mapoon, including Weipa and Aurukun.
People in the eastern side of the zone should immediately seek shelter if they haven't already, and stay there until well after the storm passes.
Gales of up to 220 kilometres/hour are forecast.
150mm of rain predicted in the next 24 hours.
The system is moving fairly quickly, about 9kms an hour.
Hazards after the storm's crossed include fallen power lines, flash flooding and poor road conditions.
Impacted communities are said to be well prepared, with potential missiles cleared from residential areas.
Most houses in Lockhart River can withstand a category 4 cyclone.
---