$240-million in next week's Federal budget for Tropical North Queensland remote roads
---
Upgrades to the Peninsula Development Road and the Gulf Savannah Way will continue after securing funding in the next Federal budget.
---
---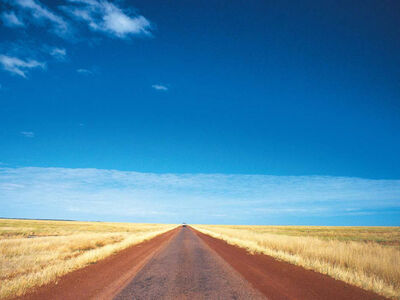 In a pre-budget announcement, the Government's revealed $190 million will be spent on stage two of the sealing of the Peninsula Development Road and a further $50 will be spent on the Gulf Savannah Way.
Leichhardt MP Warren Entsch said he fought to ensure the funding would be delivered ahead of the next federal election.
Stage 2 of the Peninsula Development Road work will further progress the sealing of the road between Laura and Weipa.
"It has provided widespread employment and training opportunities for many indigenous people and businesses throughout Cape York," Mr Entsch said.
"It has also significantly improved access to Cape York for freight, tourists and other road users.
"It has literally opened up the region to the world but more importantly, improved the way of life for countless Cape York residents."
Stage two will also involve bridge works at the Archer and North Laura Rivers.
River crossings will be a focus of the upgrade of the Gulf Savannah Way, too.
The Queensland section of the iconic tourist route takes in 313 kilometres, 60 per cent of which has already been sealed.
Mr Entsch said the $50 in funding will go towards improving flood resilience and providing increased economic opportunities to many regional communities along the route.
"Large segments of the road remain unsealed and flood prone, isolating communities during the wet season and limiting the economic value of this critical northern road link.
"The works will include pavement upgrades, bitumen sealing, minor realignments of substandard curves, concrete causeways and upgrades to four major river crossings in the Carpentaria, Burke and Doomadgee Shires," Mr Entsch said.
The announcement has been welcomed by Advance Cairns CEO Nick Trompf.
"The Federal Government has long promoted a Northern Australia agenda," he said.
"We will now be looking to the Queensland Government to step up with supporting funding to match the federal contributions."
Under a long-held agreement, the State Government is asked to fund 20 per cent of each project.
---