Video highlights drunken behaviour in Cairns as police step up forcible removals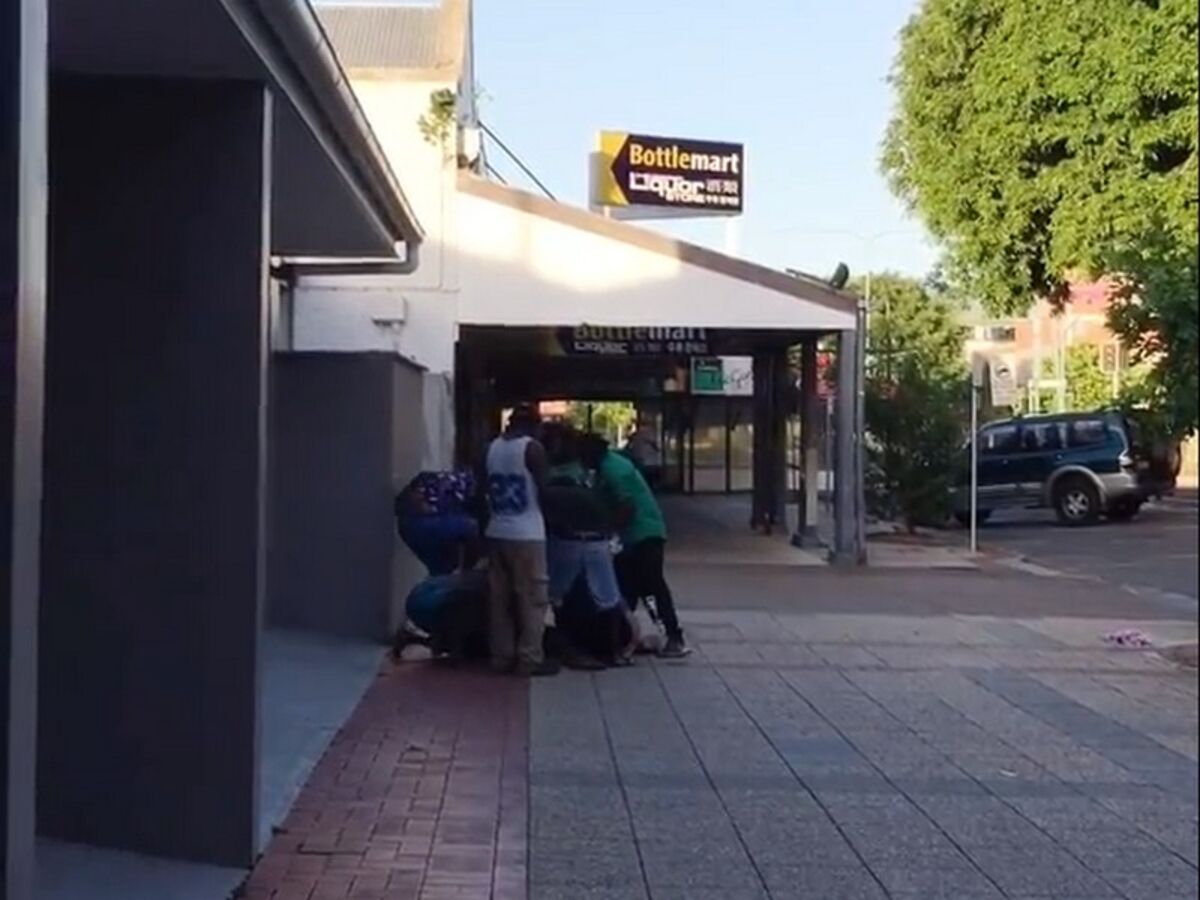 ---
Video of a group assault in broad daylight in the Cairns CBD is just the "tip of the iceberg" according to a frustrated resident.
The video was filmed in Shield Street on the morning of April 13th by the Grafton Street resident, who said such behaviour occurs on a daily basis.
Scroll down to see the video.
---
---
The disturbing vision came to light as police revealed they are removing an increasing number of drunk and disorderly people from city streets.
---
---
In the past fortnight, more than 54 people have been taken to a diversionary centre to sleep off their alcohol intoxication.
That's an average of almost four per night and at this rate, a total of around 1000 will have been removed from the city streets by year's end, well above the 626 drunk diversions recorded in 2018.
The increase is a result of police operation Romeo Paso, which began in April to address anti-social behaviour in the CBD.
Acting Inspector Gary Hunter told Tropic Now officers are working hard to make the streets safer.
"We have a diversionary centre at Lyon Street, which is emergency accommodation designed to accommodate intoxicated people and we've taken 54 to that location in the past two weeks," he said.
"We've also tipped out 230 litres of liquor and that would probably only be a fraction of what's out there."
The situation is placing added pressure on the already crowded Anglicare Diversionary Centre.
"On occasions we'll get advice that they have become full in the afternoon, so the watch house is the next safe place," Acting Inspector Hunter said.
The centre's manager wasn't available for comment, however Cairns MP Michael Healy said he's pushing for $10 million in State Government funding for an expansion of the sobering up facility.
"The simple matter is that facility needs to be expanded," he said.
"The Homes and Intoxicated Persons Action Group has a range of outcomes proposed for what is a really complex issue.
"We haven't completed the document but this is one of the recommendations and even though it's not completed I wanted to push that in to get it through.
"I'm waiting to see what happens in the budget but it's more likely the money will be available in next year's budget."
In the meantime, Acting Inspector Hunter said officers are trying to convince out-of-town itinerants to return home as part of the Return to Country program.
Since April, five people have gone home.
"We have an arrangement with the Department of Transport and Main Roads where a person that has a desire to return home will pay $99 and the Department will pay the reminder of their airfare," he said.
"Police will make sure they get a health check, arrange their finance with Centrelink, take them to collect their tickets and take them to catch their flights.
"It's all voluntary, we can't force people to go back to their communities but when we see people living rough and knowing they have a home back in their communities we do all we can to get them out of the cycle they're in."
---