Post-election pressure: Qld Government told to fund its share of major Cairns infrastructure projects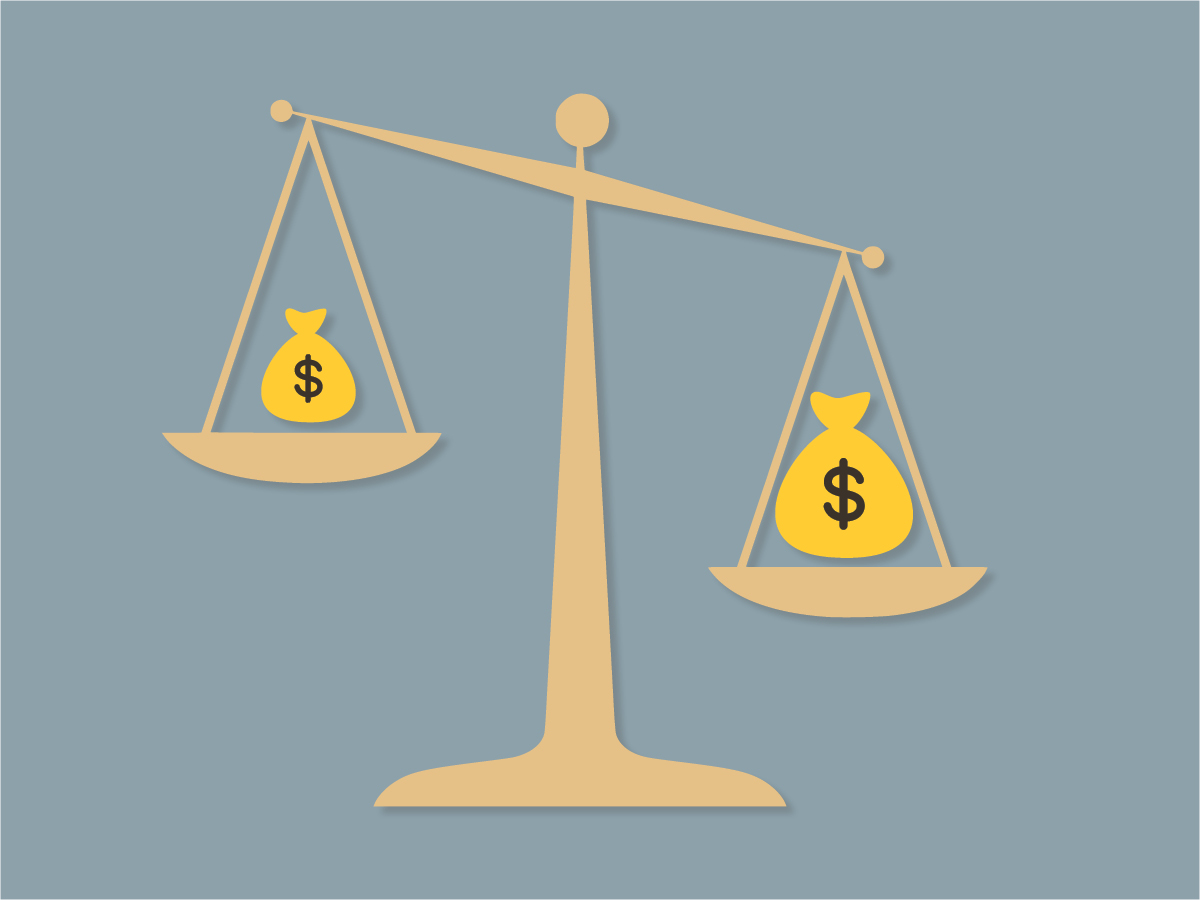 ---
The progression of major hospital and road infrastructure projects is now in the State Government's hands, according to the re-elected Federal Member for Leichhardt.
Warren Entsch's campaign was based on several commitments recently budgeted for, including $287.2-million for Captain Cook Highway upgrades to address traffic congestion north of the city and $60 million to turn Cairns Hospital into a level six tertiary hospital.
---
---
Mr Entsch said with the election now over, the ball's in the State Government's court to cough up its share.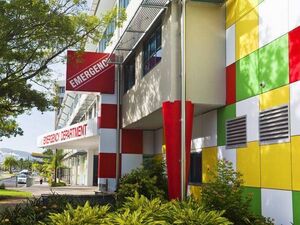 "When we talk about the $300-odd million committed for the highway, that money's already been committed so there's no issues," he said.
"There's an election in 18 months, let's ask the State Government to prioritise the Cairns Ring Road because as quick as they can do it, as quick as they can send the invoice through, it will be paid.
"The same goes for the hospital, we've got the money, it's been paid for, it's sitting in the bank ready to go, we're just waiting on the State Government who owns the balance of the funding."
The CEO of Advance Cairns, Nick Trompf, said the Federal Government's commitment would fund stage one of the hospital upgrade, to acquire land for a research, education and innovation centre.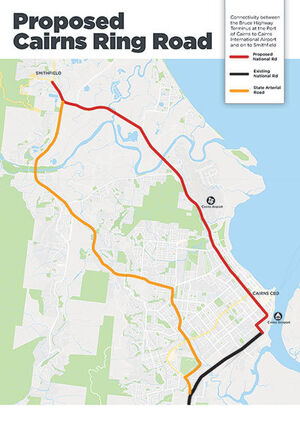 It's asking the State Government to contribute a further $90 million for stage two in its budget, which is due to be handed down in three weeks.
"Clearly the combination of the two with a $150 million budget will be a huge next step towards us becoming a tertiary referral hospital," he told the ABC.
"Once you get to that level of hospital status, it ensures a higher or recurrent level of funding from Queensland Health."
When it comes to the Cairns Ring Road, Mr Trompf said the State Government has been relieved of primary funding for the Captain Cook Highway upgrades, so should instead help complete the project through investment in a duplication of the Western Arterial Road from Caravonica to Redlynch.
"You've been given a big gift, you need to match what the feds are going to spend on the Captain Cook highway with your 20% under the old 80/20 rule, but better than that you now need to redirect the money you should have been putting into the Captain Cook Highway into the Western Arterial," he said.
Both the State ALP Member for Cairns, Michael Healy and Barron River MP Craig Crawford have been contacted for comment.
---