Tropic Weekender: Your curated guide to the best events across the Cairns region this weekend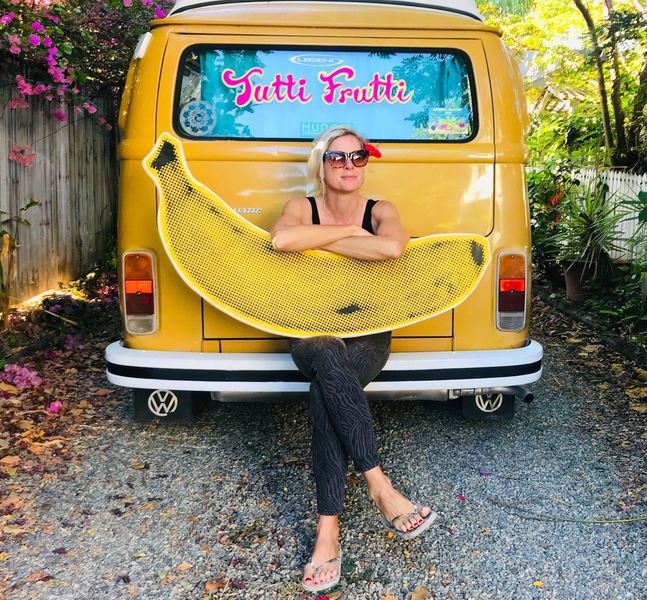 ---
FRIDAY 22C | SATURDAY 25C | SUNDAY 20C
---
If the jolly adverts and the Myer Christmas shop haven't been indication enough, let us be here to remind you —it's December (well, it will be on Sunday) and the holiday season is in full swing.
For those keen to sip eggnog and sing carols there's loads going on: from the Nightmare Before Christmas dance performance on Saturday to the Cairns Christmas parade on Sunday. For those who aren't quite ready yet, perhaps the Coco Loco "Tutti Frutti" mini laneway festival or the Palm Cove markets are more up your alley?
Either way, it's gonna be a hot one: so slide on your sunnies and get ready for another great weekend in the tropical north.
---
---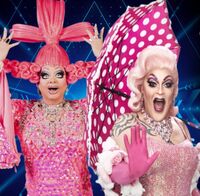 1. Tutti Frutti at Motel Nomad
For all things colourful, kitsch and fun, Motel Nomad is the place to be this Saturday afternoon. The third annual iteration of this mini laneway extravaganza will feature fantastic local DJs and artists, as well as the opportunity to dress in your finest tropical garb. See you there! More info here.

2. Boho Luxe Picnic at Ozmosis
We're not sure what "boho luxe" is exactly, but we gather it means there will be plenty of opportunities to post to your Instagram stories while sipping on bottomless rosé and snacking on Italian inspired goodies. More info here.
3. Tropical Lashes Drag Extravaganza at Tanks Arts Centre
With over 28 performances by some of Australia and Queensland's finest queens and showgirls, this years Tropical Lashes Drag Extravaganza promises to be a party. Tickets and info here.

4. Christmas on the Field at Stratford Dolphins Club
Get in the giving spirit and head to the Stratford Dolphins Football Club to kick off the Christmas season. For only $5 a child, little ones have access to a bouncy castle, face painting, cookie decorating and more. Santa will even make an appearance for some family photos, and there will be a licensed bar and lots of snacks on site. All proceeds from the event go to Emma's Quest. More info on the event and Emma's Quest here.


---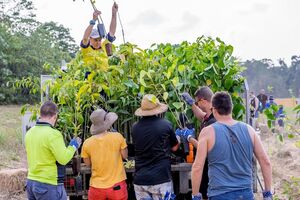 5. Palm Cove Markets
It's the first Sunday of the month, which means stalls are popping back up for the Palm Cove Markets. Bring the whole family for a chance to stock up on locally made crafts and homewares, and, most importantly, snack on fried potatoes on a stick. More info here.

6. Salsa Sundays at Harbourside Bar & Kitchen
With free Salsa-dance lessons, caipiroska and sangria specials, and Latin street food snacks, Sundays at HB&K are a true fiesta. The Cairns Latin Dance Club is hosting, but all are welcome to join in on the fun. More info here.

7. Tropical Tree Day at Arthur Strike Park
Organised by Skyrail, Cairns Regional Council and Pacific Toyota, Tropical Tree Day encourages locals to care for, nurture, and plant local flora. Last year, volunteers planted over 1,500 trees in an hour! Besides planting greenery, attendees will also be treated to a free BBQ, educational activities, entertainment and prizes. More info here.

8. Live and Local Showcase at the Cairns Lagoon
Head to the live and local showcase to hear local bands new and old for a chilled afternoon at the Lagoon. More info here.

9. End of the Year Party with Purpose at Brother Jenkins
One of our favorite coffeeshops Brother Jenkins, has teamed up with Organic Motion and Wholesome Living to create a delicious night of conversation and education. The Mexican-inspired plant-based food is merely the centrepiece; the event will also include talks that focus on growing a sustainable and environmentally conscious community. $5 of each ticket sold will go to Earth Care Collective. More info here.

10. Pallet Christmas Tree Decorating at Cairns Art Society
Make art amongst art at the Cairns Art Society on Sunday and decorate a pallet Christmas tree. You won't get to take your creation home (the trees will serve as decor at the Christmas Community Artisan Fair in a couple of weekends, and some will be sold to cover the cost), but why not enjoy some free lunch and get into the creative holiday spirit? More info here.

11. Christmas in the City at the Cairns Esplanade
Sunday is the first day of December, and it's officially time to get into the holiday spirit. The festivities will kick off with entertainment and giveaways at Cairns Central in the morning, and continue into the afternoon on Shields St with market stalls, kids activities, a full parade and evening tree-lighting. More info here.

12. Green Room by Special Occasion Cairns Store Opening
Terrarium enthusiasts rejoice! These longtime floral specialists are opening a storefront after several months of operating out of their own home in Yorkeys Knob. Swing by for a chance to sign up for terrarium-building classes or snag some pretty green goodies. More info here.