Plastic boycott proves profitable for Cairns cafe ahead of statewide ban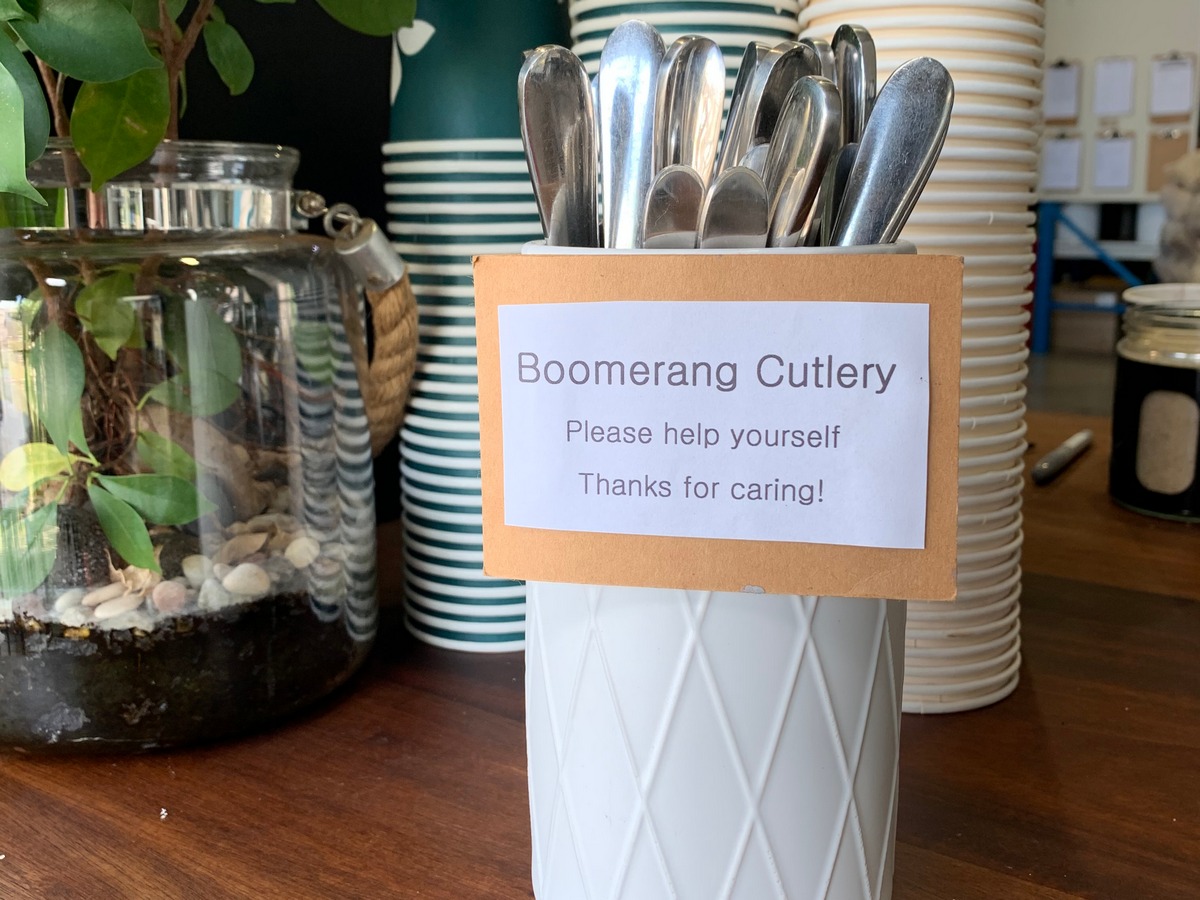 ---
A Cairns café owner is backing a ban on single use plastics, declaring her move away from plastic packaging has led to cost savings for her business.
In a nationwide first, the Queensland Government has announced it's going to introduce legislation next year to ban single-use plastics starting with straws, cutlery, plates and stirrers.
---
---
Minister for Environment and Great Barrier Reef Leeanne Enoch said it's part of the Government's Plastic Pollution Reduction Plan.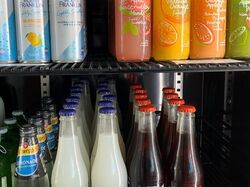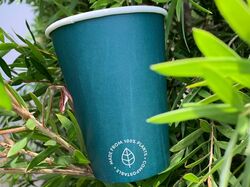 "There is a growing concern amongst Queenslanders about the amount of plastic being used in everyday life," Ms Enoch said.
"Both government and the community need to work together and while research shows Queenslanders are on board with tackling plastics, we will undertake extensive consultation with the community on this issue.
"This Plan is an Australian first in its scope and structure and takes a holistic approach to the complex nature and impacts of plastic throughout its supply chain and identifies actions that can be taken."
Ali Slotemaker, co-owner of White Whale Coffee Roasters, made a conscious decision a year ago to begin phasing out plastics and reducing overall waste.
As well as using 100% compostable cups and lids for the coffee, she has banned plastic bottles from her drinks fridge and even sends takeaway food off with stainless steel cutlery purchased from the region's op shops.
"It's like a cutlery library," Ms Slotemaker told Tropic Now.
"We go to the op shop and buy all the cutlery and our customers can take a knife and fork and if they return it they return it, if not no big deal but it's a circulating thing.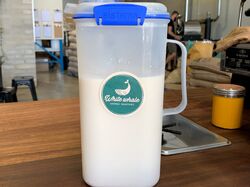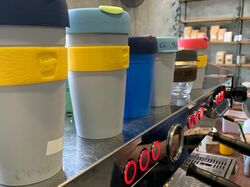 "Our drinks fridge is all glass or aluminium that can be recycled easily.
"We also make our own almond milk because the tetra packs are an issue and we don't really know where they end up, although I suspect they go to landfill."
Rather than eating into profits, Ms Slotemaker said the measures are actually saving the business money.
"Yes, things like compostable coffee cups are more expensive but overall we've found a cost saving across our business," she said.
"For example, making almond milk is cheaper than buying it and we can use Australian-grown spray-free almonds.
"We pay less on our waste removal costs, that's reduced by around a half and we no longer use Chux wipes, we use budget cotton cloths that we take home and wash and that's another cost saving.
"It just takes a bit of thinking."
Customers are also saving through discounts for bringing their own mugs or packaging for coffee beans.
"It's been really good, it's just more than ever I wish it to continue, consumers are more and more driven with environmental choices in mind so it's only been good for our businesses," Ms Slotemaker said.
"There can be a significant reduction of waste in our industry with a little thought and effort.
"We just want it to become the natural go-to option."
The State Government said the secondary wave of bans will include coffee cups, plastic cups and reusable plastic shopping bags.
It said it's open to some exemptions following feedback that some people with a disability can't use bamboo, paper or metal straws.