Cultural Smorgasbord – The exhibitions, performances and films to check out in Cairns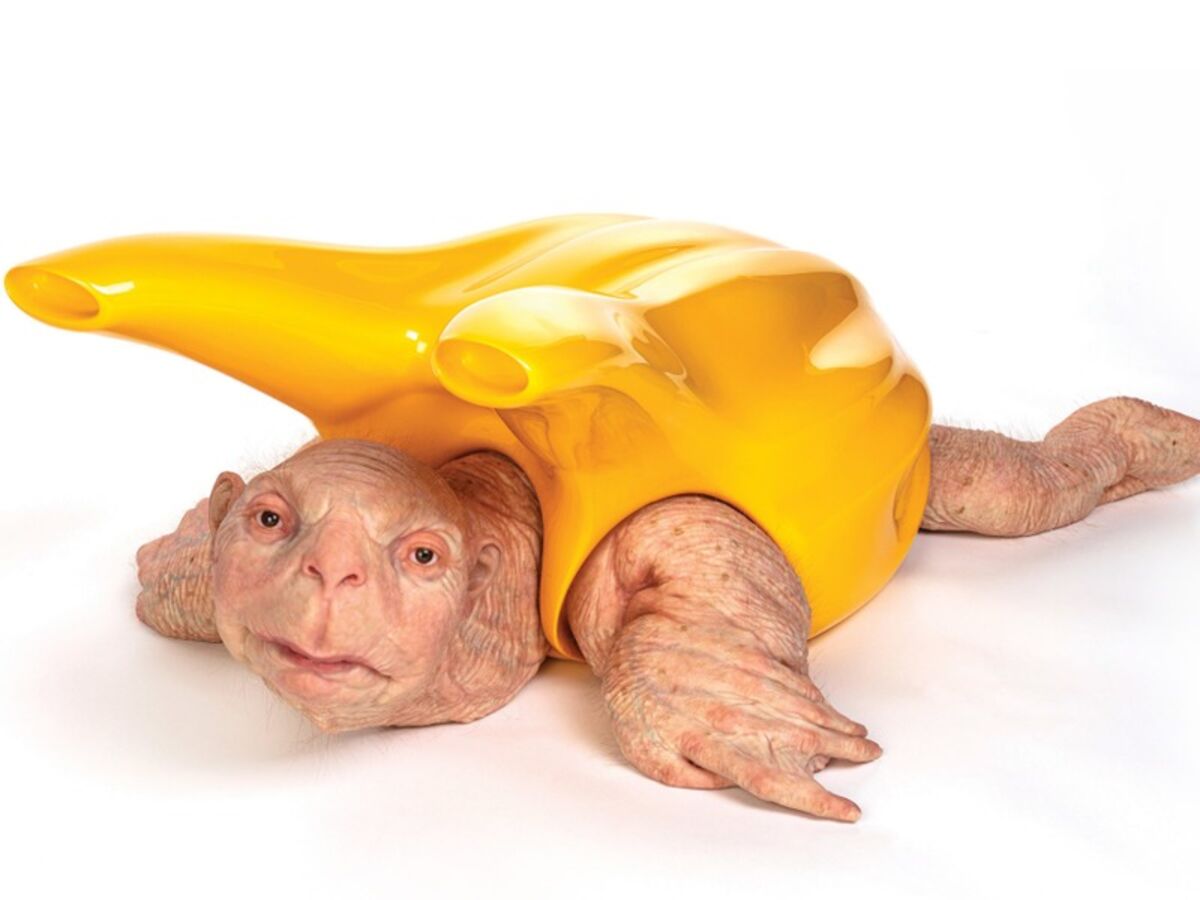 ---
In a city always brimming with cultural offerings, the Cairns arts scene is upping the ante over the next couple of months, truly delivering something for everyone.
Whether it's gallery exhibitions that soothe your soul, or music, theatre or film, Tropic Now has rounded up some of the best artistic offerings.
---
---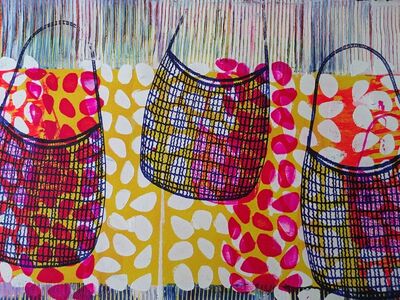 WOMEN'S BUSINESS
A contemporary art exhibition showcasing Aboriginal and Torres Strait Islander women's commitment to cultural continuity. 31 works from 11 female artists have been curated by Trish Barnard. They include woven fibre pieces, paintings, textile design and photography, each informed by the artist's connection to country, cultural knowledge and childhood memories.

Where: Umi Arts, Shop 4/1 Jensen St, Cairns North
When: 11 October until 7 December 2019
More: Umi Arts
---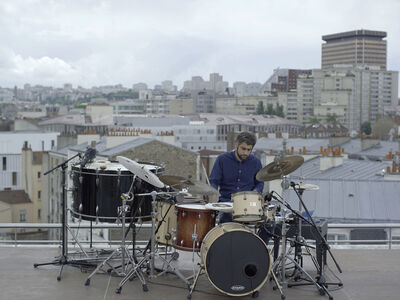 DOTS AND DASHES
Angelica Mesiti's new exhibition Relay League brings the communications relic of morse code to life through percussion and movement. The series of videos provide an immersive, sensory and contemplative experience as visitors move through the installation.
Where: Cairns Art Gallery, Corner Abbott and Shields Streets, Cairns
When: 18 October – 1 December
More: Cairns Art Gallery
---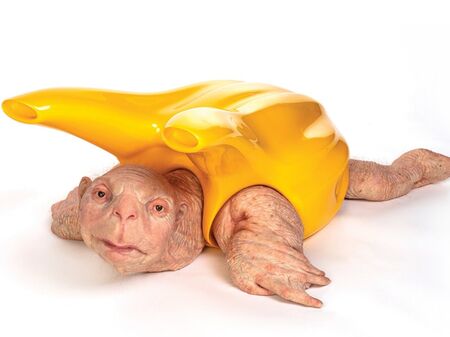 DATE WITH PICCININI
Internationally acclaimed artist Patricia Piccinini and her new exhibition at Cairns Art Gallery is attracting record crowds, so it's a real treat to discover she will be the guest speaker at the Cairns Art Gallery Foundation's annual gala dinner. The dinner will also launch the Annual Giving Campaign to purchase work for the gallery's Permanent Collection.
Where: Pullman Cairns International
When: 19 October
Tickets: Cairns Art Gallery
---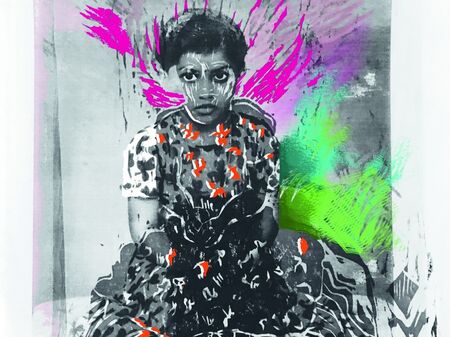 ALICE IN THE ANTIPATHIES
Two diverse cultures collide to create a heart-warming theatrical performance about a woman's journey from her traditional Malaysian roots to finding herself through art in Australia. Fresh from rave reviews from its opening in Kuala Lumpur, Alice in the Antipathies is coming to Cairns, featuring a cast of Malaysian actors along with one our own, Roz Pappalardo. It's a creative collaboration between JUTE Theatre Company and Cairns artist, author and playwright, Dr Sasi Victoire and Masakini Theatre, Kuala Lumpur.

Where: Cairns Performing Arts Centre, Cnr Sheridan and Florence Streets, Cairns
When: Until 12 October
Tickets: Ticketlink
---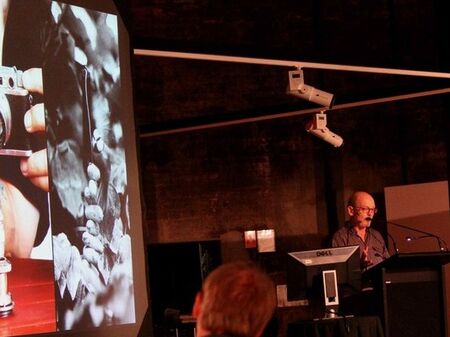 PECHAKUCHA NIGHT
You never really know what you're going to get with the PechaKucha storytelling format. Originating in Japan but now showcased in more than a thousand locations, the format has presenters showing 20 slides for 20 seconds of commentary. The final PechaKucha night Cairns will see a host of speakers including TedxJCUCairns licensee and curator Jennifer McHugh with her talk, Why I'm An Imposter, Mad Poets Society's Emma Mauro, and a conversation about OCD and collecting art with Rebecca Shaw.

Where: Tanks Arts Centre, 46 Collins Ave, Edge Hill
When: 16 October
Tickets: $5 plus a gold coin donation, paid in cash at the door
---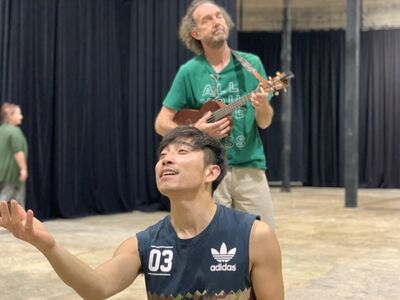 TROPICAL ARTS' 2GEN#CNS
Reminiscent of the famous Choir of Hard Knocks, Tropical Arts has been igniting passion and pride in people of all abilities for more than a decade. The theatre group's 11th annual Shakespearean play is a compelling adaptation of the comedy Two Gentlemen of Verona, aptly named 2Gen#CNS and is set between Cairns and Melbourne. It takes the audience on a journey of friendship and infidelity, exploring themes of integrity, betrayal, selfdeception and the foolish behavior of people in love.

Where: Tanks Arts Centre, 46 Collins Ave, Edge Hill
When: Up until 12 October
Tickets: Ticketlink
---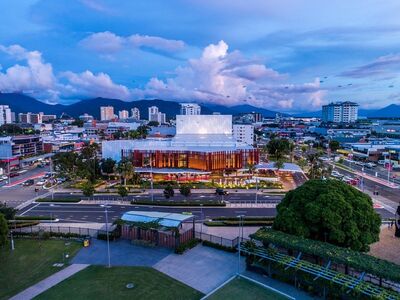 UNDERSTORY FILM FESTIVAL
Bringing a touch of Hollywood to the tropics, complete with a red carpet the Understory Film Festival expands to the Cairns Performing Arts Centre for the first time this year. The Awards ceremony screens the best of the best local film makers, with short-listed entries in the running for cash prizes across seven categories, as well as the People's Choice Award which is decided on the night by audience vote.

Where: Cairns Performing Arts Centre, Cnr Sheridan and Florence Streets, Cairns
When: 23 November
Tickets: Ticketlink
---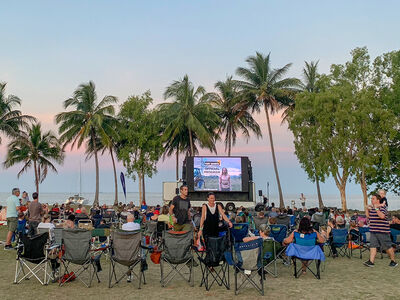 PORTS SHORTS FILM FESTIVAL
Pull up a deck chair under the stars and be entertained, Port Shorts is known as the coolest film festival in the tropics. The iconic international film festival has been going for two decades, highlighting local and regional short films as well as incorporating classes for upcoming filmmakers.

Where: Rex Smeal Park, Port Douglas
When: 25 and 26 October
Tickets/More: Ports Shorts
---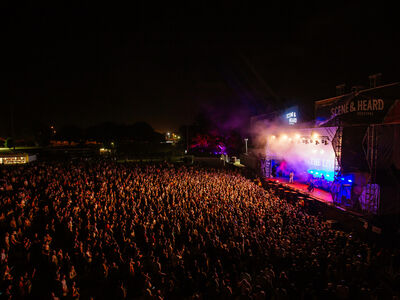 GRASS IS GREENER AND SCENE AND HEARD
Not one, but two music festival events are coming to the Cairns Showgrounds. The young ones will rock the beats at Grass is Greener, while 90s legends take to the stage for Scene and Heard. Check out the line-ups here.
Where: Cairns Showgrounds
When: 26 & 27 October
Tickets: Eventbrite
---