World's fittest woman works up a sweat in Cairns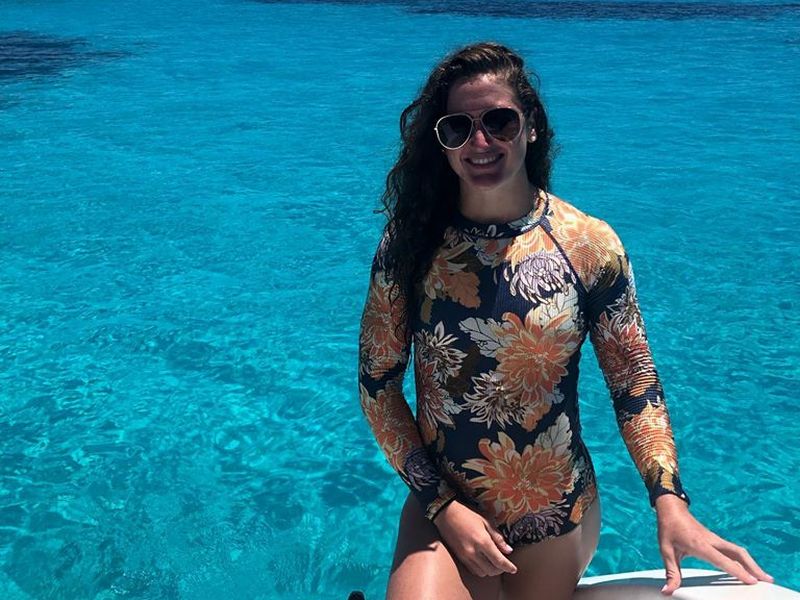 ---
In a victory for tourism promotion, the fittest woman on Earth has chosen to compete in Cairns as she chases an unprecedented fourth consecutive CrossFit Games win.
Tia-Clair Toomey has been posting pictures of her adventures and workouts to her social media fans, which number well over a million.
---
---
Over the past three weeks, she's visited the Great Barrier Reef, Port Douglas, the Atherton Tablelands and Cairns' Northern Beaches.
The former Weipa girl has also been running along the Esplanade and cycling Cairns streets.
"It's great, it's been really nice getting sweaty and feeling the humidity again," she told Tropic Now.
"I love it, I actually miss it a lot of the time.
"We've been catching up with friends and family and also had my apparel sponsor NOBULL over and we took them out to the Reef and showed them what Australia has to offer.
"We've seen the sugar cane being harvested, we've taken them to the Daintree and the Tablelands.
"They loved it and they're looking at tapping into the Austalian market."
The 26 year-old has also been a regular at Marlin Coast CrossFit (MCCF), competing in the annual CrossFit Open.
It's the globe's largest fitness competition and culminates in the CrossFit Games, which Ms Toomey won in 2017, 2018 and 2019 to earn the world's fittest woman badge.
---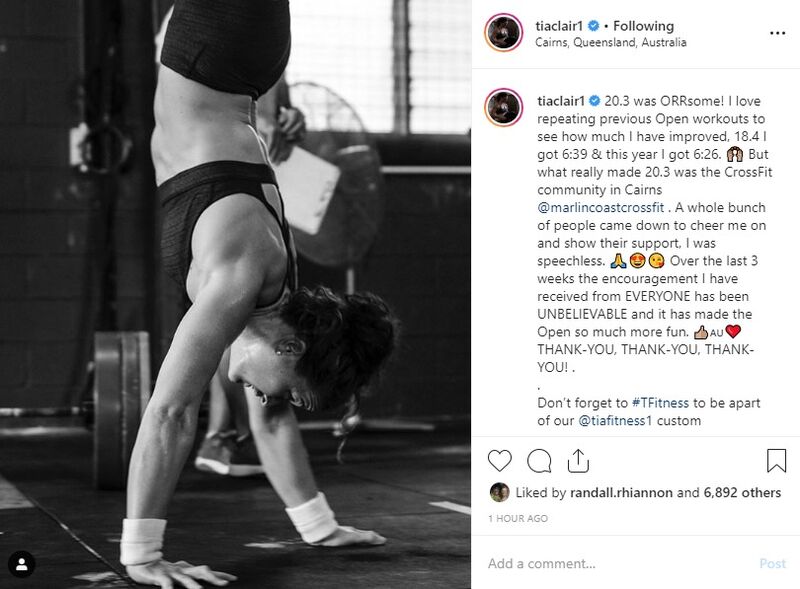 ---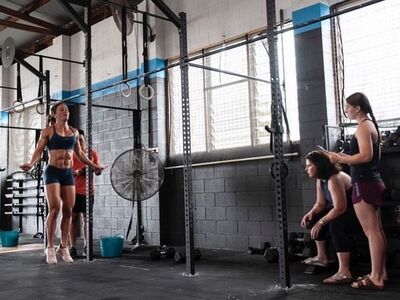 "Right now I'm very happy with where I'm at," Ms Toomey said.
"Two more weeks to go of the Open and with my strength and fitness there's so many things I can improve on which is motivating but I'm very happy with how it's going.
"I definitely challenge myself, it's not really pressure, it's something I want to do and I really enjoy trying to raise the bar.
"I'm always aiming to get better."
MCCF owner and coach Ashton Purkiss said Tia-Clair's been joining regular classes for her Open workouts.
"It's been awesome for everyone, especially the beginners who don't really know what the Games are all about," he said.
"It's cool for the competitive guys as well to see her level of professionalism, everything from her emphasis on warming up to breaking down and strategising each workout.
"And she doesn't make excuses, even to the point of doing an Open workout twice in one day with torn hands.
"We're very lucky to see her show us how it's done."
As well as being the first three-time consecutive CrossFit women's champion, Ms Toomey is also a Commonwealth Games gold medalist and Olympian for weight lifting.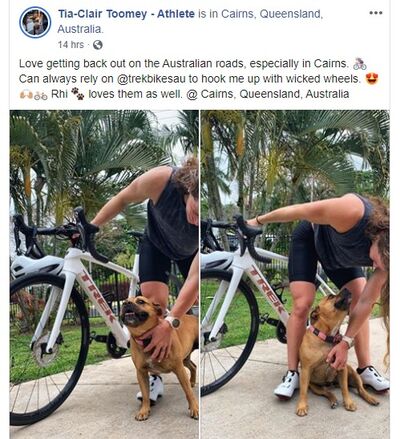 Mr Purkiss said they're titles both she and her husband and coach, Shane Orr, wear with grace and humility.
"They are at the top of their field as a coach and an athlete and I've been impressed by how they are humble and generous with their time and in the way that they treat their position as a responsibility," he said.
"I can only imagine there'd be constant pulls at their attention but they embrace the privilege of that role model status, which is fantastic for the sport.
"That's the biggest thing I admire about them."
Mr Orr and Ms Toomey are both formerly from Weipa and attended St Augustine's College in Cairns and Townsville Grammar respectively.
The power couple now lives in the United States, the birthplace and true hub of CrossFit.
They'll remain in the region until the CrossFit Open finishes in a fortnight before heading back to the United States to begin preparing for the CrossFit Games.
Tia-Clair told Tropic Now she expects to return to Cairns after competing in the invitational event, which will be held in August next year.