Watering hole in Smithfield pool showroom approved by Council
---
Cairns Regional Council has conditionally approved an application for a new bar at a stunning pool showroom location in Smithfield.
Placid Pools submitted the plan for the The Watering Hole, which includes capacity for 100 people and seating for 60 in the showroom's gazebo areas.
---
---
The network of pools in the complex will be available for swimming, or simply dipping a toe in.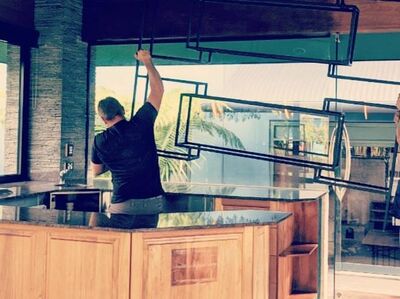 Due to conflicts of interest with Councillors in the Cairns Unity team, the matter was delegated to Acting CEO Christine Posgate, who approved the application in line with the recommendation of Planning Officer Georgina Bartlett.
"The intention for the proposal is for the bar to be the primary use, with the ability to hold functions, being weddings and the like from time to time," she said.
"The proposed development received 105 submissions in support."
Ms Bartlett noted that no objections were received, with unanimous endorsement given on the basis that the bar will fill a gap in the market, create employment opportunities and help build a social environment for Smithfield.
Once conditions are met, the bar has approval to open between midday and midnight seven days a week.
Required building works prior to opening include an all-access ramp to the eastern pool deck ramp and extra toilets to the rear of the site.
The only real competition for The Watering Hole is Macalister Brewing Company, located about half a kilometre away.