Mayor: Tourism mecca plan won't spoil Mission Beach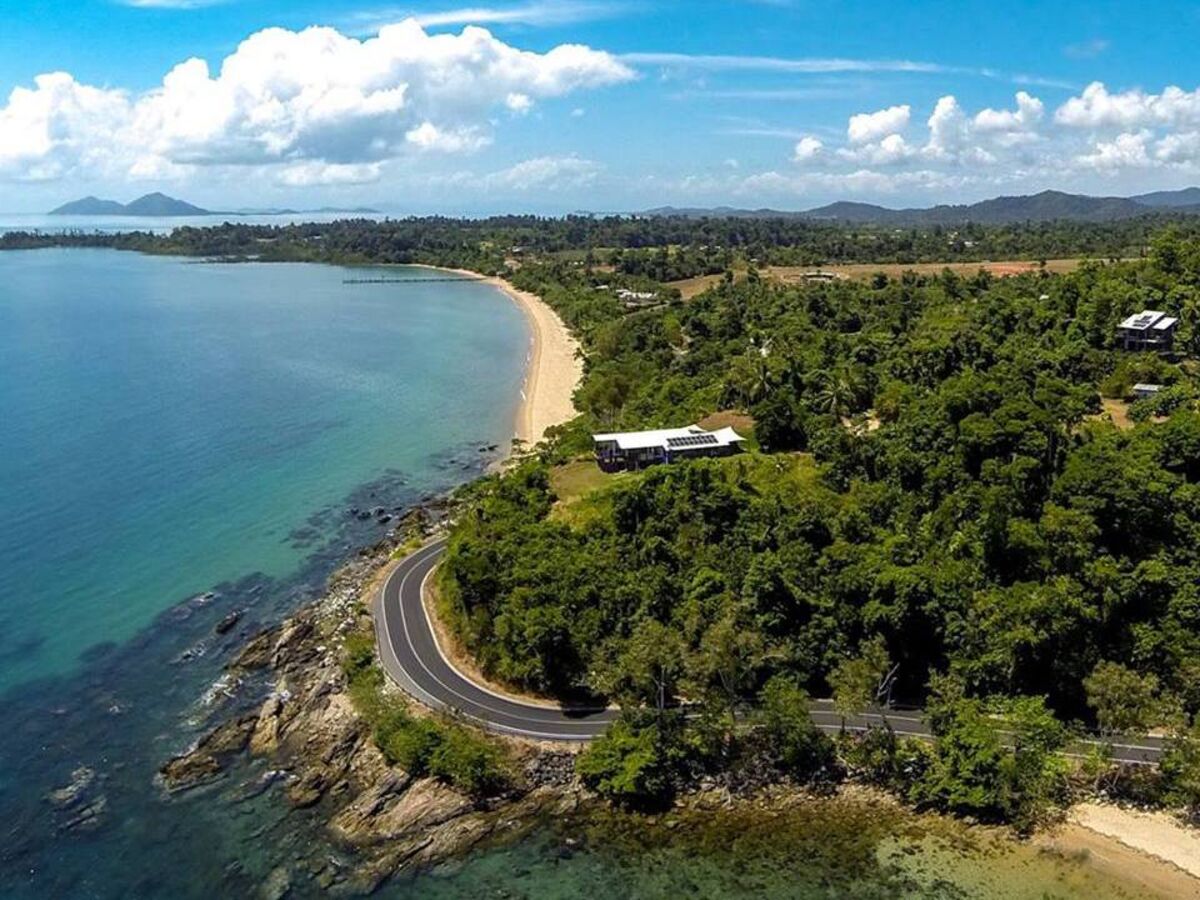 ---
The Cassowary Coast Mayor has moved to reassure Mission Beach residents that a $1.6 billion overhaul of Dunk Island Resort and Mission Beach won't turn the idyllic seaside paradise into a concrete jungle.
International investment and corporate advisory group Mayfair 101 has bought Dunk Island Resort for $31 million and is under contract on another 200 Mission Beach properties.
---
---
Managing Director James Mawhinney said the purchases are part of a plan to turn the region into a tourism mecca.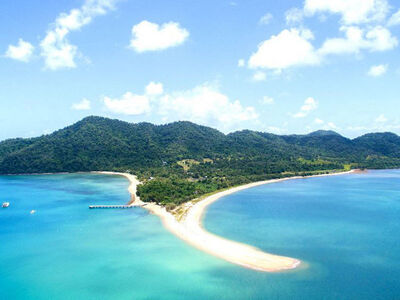 "Our vision is to create a tourism mecca with Dunk Island becoming one of the most sought-after island destinations in the Asia-Pacific region," he said.
"This vision will be led by a signature redevelopment of the Dunk Island Resort, supported by key upgrades to tourism infrastructure on the mainland.
"Through this investment Mayfair 101 will be working to revitalise the local economy, support upgrades to local infrastructure and create new local jobs."
There's been a mixed response from locals.
"How amazing this would be," said Tracey Li on social media.
"Please let it happen, can't wait," added Sue Golub.
However, others have been more reticent.
"Would spoil the beautiful Mission Beach that I know and love," said Lynn Whitburn.
"Hope they don't ruin too much of the local area," Millie Jane said.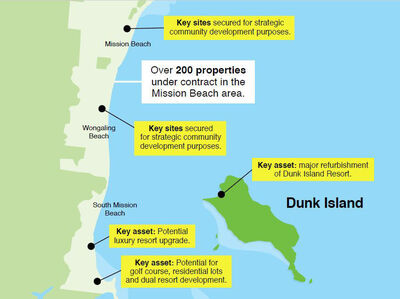 Mayor of the Cassowary Coast Regional Council, John Kremastos, has welcomed the promised investment but said any development would have to complement the region's unique natural beauty.
"The announcement by Mayfair 101 follows other developments for the region where we are on the cusp of a new era of prosperity for the Cassowary Coast," he said.
"We definitely do not want Gold Coast/Surfer's Paradise style development but rather development that integrates with our beautiful natural assets.
"Our rainforest walks, reef, tropical islands and waterfalls are the reasons why we are unique."
Mayfair 101 has promised to engage closely with the local community as it develops the projects.
Mr Wawhinney said he is well aware of the town's natural attractions.
"Central to our vision is the creation of a series of interconnected tourism experiences that celebrate the area's unique natural beauty, relaxed lifestyle and famed ecology," he said.
The revitalisation will be overseen by Mayfair 101's subsidiary property development division, Mayfair Iconic Properties.
Key Points:
Dunk Island was purchased from former Linc Energy boss Peter Bond and his family, who bought the resort after it was damaged by Cyclones Larry and Yasi.
The combined value of Mayfair 101's total property commitments represents an investment of over $180 million
Mayfair 101 plans to invest $1.6 billion into the region over the next 15 years
It estimates this investment would create an estimated 3,680 full time equivalent direct jobs and 6,850 indirect jobs
The company is exploring opportunities for a potential upgrade to Innisfail Airport
Mayfair 101 is Australian founded and London based. It also has offices in Melbourne and Sydney