Teenager charged over Redlynch graffiti spree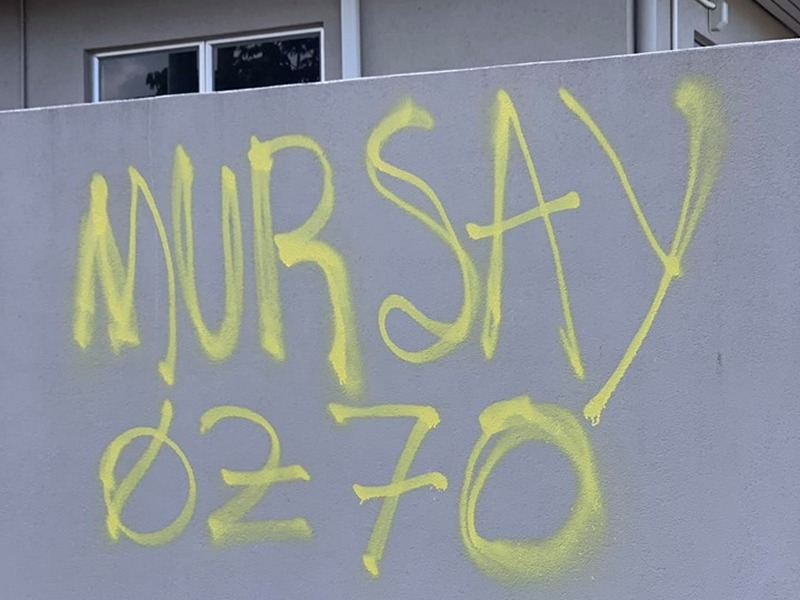 ---
A 17-year-old Redlynch boy has been charged over a graffiti vandalism spree in Redlynch last week.
CCTV footage was captured of the youth, who allegedly scrawled on homes, cars, businesses and council property in Margaret and Daphne Streets as well as Kamerunga Road.
---
---
Most of the scribbles spelled out an apparent tag name, 'Mursay,' however there were also vulgar profanities.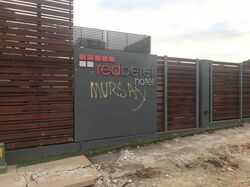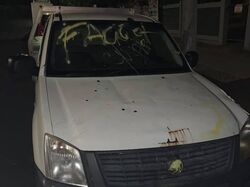 Police say a search warrant was executed at the boy's home and officers seized several items allegedly linked to the graffiti offences, as well as drug utensils, cannabis seeds and several small cannabis plants.
He's been charged with nine counts of graffiti as well as stealing, producing and possessing dangerous drugs.
Police say he has been dealt with under the provisions of the Youth Justice Act.
Such punishment outcomes aren't made public because they're Children's Court matters but local resident Lisa Monks from ChipMonk Media is hoping the culprit is forced to make amends.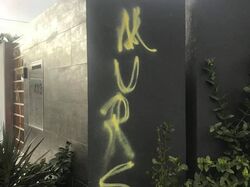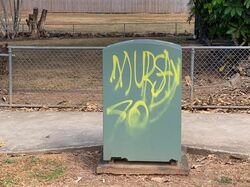 "I was shocked to see the large graffiti on a home's concrete fence, as you generally don't see that type of vandalism in Redlynch," she said.
"As I walked up the street I discovered more.
"I think it's shocking, whoever did it should be ashamed of themselves and made to clean the mess up with a personal apology to whoever's property was damaged."
Among the properties damaged was the Red Beret Hotel.