Spectacular vision for swimming lagoon in Port Douglas unveiled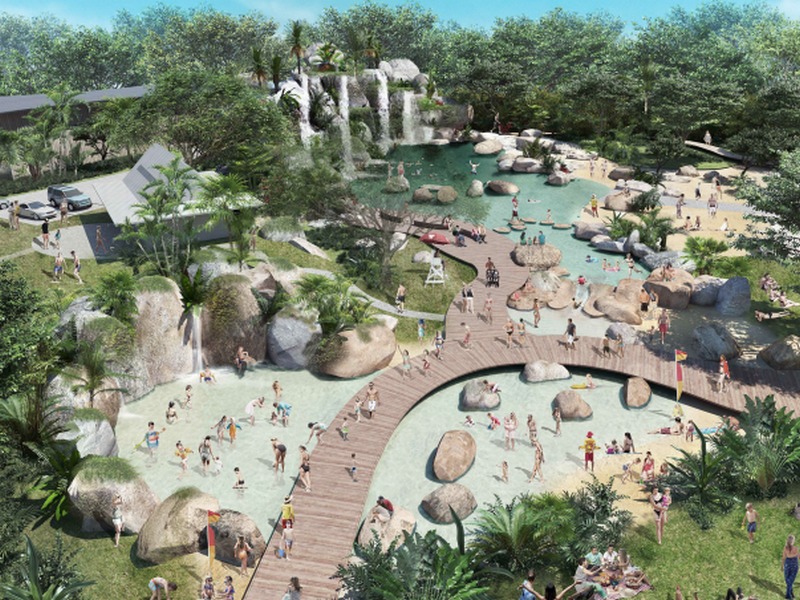 ---
Cascading waterfalls, big boulders and boardwalks feature in the design for a natural swimming lagoon in Port Douglas.
The vision for the chemical-free pool has been unveiled by Douglas Shire Council, who hired world-renowned landscape designer Phillip Johnson for the job.
---
---
"Douglas Shire is defined by its pristine natural beauty and I explored many spectacular natural streams and waterfalls, such as the Mossman Gorge, to pull this vision together," Mr Johnson said.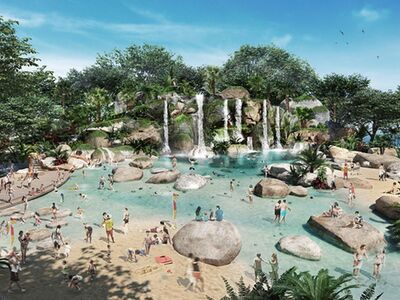 "We like to work with nature, not against it, and are determined to bring that connection to nature and energy into the heart of Port Douglas.
"We are talking about a stinger and crocodile-free public natural swimming hole that re-activates Port Douglas and gives people a reason to visit the town every month of the year."
Mayor Julia Leu said the Council has earmarked land around the Port Douglas Life Saving Club for the project, which she described as one-in-a-generation.
"This is a really exciting vision for the future," she said.
"We have been absolutely blown away by Phillip's enthusiasm and zest for mimicking our unique tropical landscape in this initial design.
"It is still early days and we have a lot of work to do with public consultation, studies and planning, but presenting this vision is a way to get the ball rolling."
Port Douglas Surf Lifesaving Club President Stephen Pollard is already a fan.
"The project will provide a safe environment for our nippers to train during the stinger season and when the beach is closed," he said.
"It will also provide employment opportunities for those members of the club who qualify as lifeguards."
Formal public consultation on the plan will kick off once the economic report has been completed, which is anticipated to be later this year.