Coral Expeditions' top 16 bucket list holiday locations for when iso is over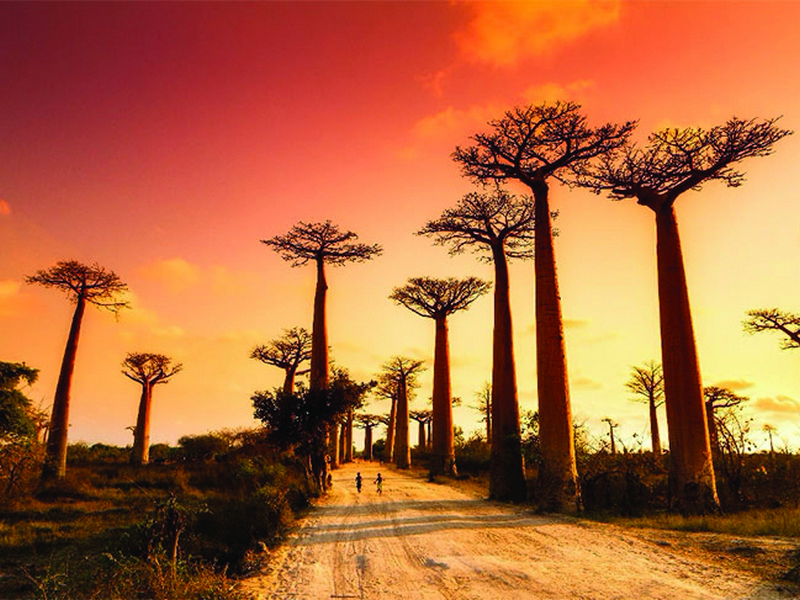 ---
Are you dreaming of being able to leave your house and your town to go on an exciting overseas adventure?
Well Tropic Now has got you covered for when all this covid-19 gloominess has passed (or at least we can certainly help with those daydreams!)
Cairns-based Coral Expeditions, Australia's first luxury small ship adventure cruise company, has just expanded its itineraries and is going to some truly remarkable places across the world - some of which you can't reach any other way.
Here are their top 16 locations, which are both domestic and international spots. The bonus is that they're visited by boutique ships and are some of the more remote areas of the world, so are likely to be safe to travel to well before the big cities!
Tropic tip: bookmark this page for future reference!
---
---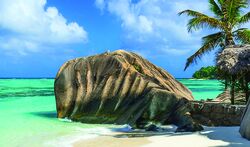 Alphonse Islands, Seychelles
The Alphonse Atoll is one of three extraordinarily beautiful islands (St Francois and Bijoutier Islands are the other two) in the southern Seychelles.

Don't miss the slow-moving giant tortoises grazing on grass or foraging amongst low foliage.

All aboard Coral Geographer
---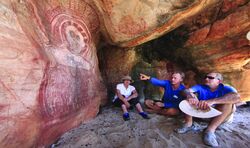 Raft Point, Kimberley, West Australia
Raft Point is home to an extraordinary rock art gallery and is located on one of the world's most remote coastlines where there are no roads and towns, with the only access by sea.
Don't miss learning about the spiritual significance of Indigenous rock art through a guided interpretive tour with a traditional owner.
All aboard Coral Adventurer, Coral Discoverer and Coral Geographer.
---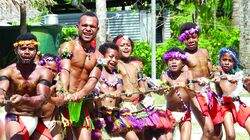 Trobriand Islands, Papua New Guinea
Strung across the Solomon Sea east of mainland Papua New Guinea, the four main islands of the Trobriand Islands are home to around 12,000 Melanesian people who retain strong cultural traditions little-changed for hundreds of years.
Don't miss lively and colourful dances. Trobianders are fiercely proud of the skill of their dancers and the beauty of their elaborate traditional finery.
All aboard Coral Adventurer
---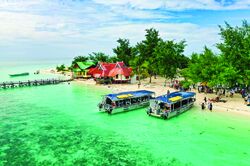 Sulawesi, Indonesia
The mountainous island of Sulawesi is Indonesia's fourth largest and has a diverse culture, intriguing history and abundance of wildlife.
Don't miss the ancient hanging burial sites of Torajaland, where wooden effigies keep watch.
All aboard Coral Adventurer
---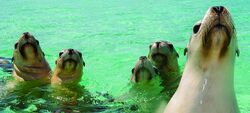 Abrolhos Islands, West Australia
An archipelago of 120-odd lowlying islands and coral reefs off West Australia's mid-north coast, the Abrolhos Islands are home to a population of inquisitive sea lions.
Don't miss swimming with wild, inquisitive sea lions whose comical antics are a highlight of visiting this
remote archipelago.
All aboard Coral Geographer
---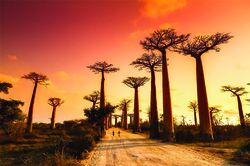 Avenue of Baobabs, Madagascar
Lining a dirt road on the outskirts of Morondava, the Avenue of the Baobabs is one of Madagascar's most famous attractions.
Don't miss viewing the magnificent trees at sunrise or sunset.

All aboard Coral Geographer
---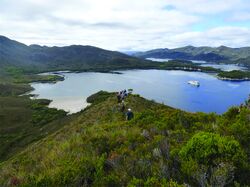 Port Davey, Tasmania
Port Davey and adjacent Bathurst Harbour in southwest Tasmania are one of the world's great wilderness areas and part of a World Heritage Area.
Don't miss viewing one of the last habitats of the seriously endangered orange bellied parrot, which migrate from Victoria to breed each year.
All aboard Coral Discoverer
---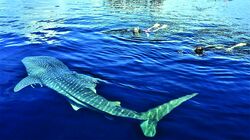 Triton Bay, West Papua, Indonesia
Triton Bay cuts a swathe into the 'neck' of West Papua's Bird's Head peninsula and is renowned as a marine habitat with an abundance of species little-seen elsewhere. Bryde's whales and dolphins are regular visitors but the real star of the underwater marine world at Triton Bay are the whale sharks that are attracted to fishermen's floating bagan platforms.
Don't miss swimming with the gentle giants, which is almost assured because whale sharks are present in Triton Bay year-round.
All aboard Coral Adventurer
---
Meemu Atoll, Maldives
Magnificent Meemu Atoll (also known as Mulaku) is drop-dead gorgeous – it's your classic tropical atoll with a protected central lagoon rimmed by almost 40 low-lying palm-fringed islands that barely rise above the reef. Meemu Atoll fishermen use traditional craft, known as dhoni's, which are designed for navigating shallow lagoon waters.
Don't miss visiting Veyvah Old Mosque, which was built by a Sultan in the 1600's on Veyvah Island within the Meemu Atoll.
All aboard Coral Geographer
---
Ningaloo Reef, West Australia
Anointed with UNESCO World Heritage status in 2011, Ningaloo Reef is one of the longest fringing reefs in the world.
Don't miss swimming with whale sharks between March and August.
All aboard Coral Discoverer
---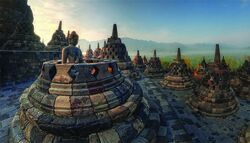 Borobudur, Indonesia
The largest Buddhist sanctuary in the world, Indonesia's Borobudur Temple emerged from the valley between two volcanoes in the ninth century during the Sailendra Dynasty.
Don't miss having a good long walk around the extensive grounds to discover Borobudur's intriguing symbolism. Allow plenty of time.
All aboard Coral Adventurer
---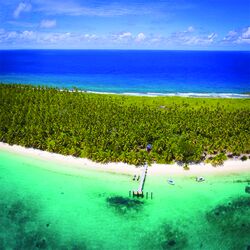 Cocos Keeling Islands, Australia
The sunshine-bathed Cocos Keeling Islands became an official Australian territory in 1955.
Don't miss snorkeling the Rip at the southern tip of Direction Island, which is a narrow pass carved through the coral reef by currents.
All aboard Coral Geographer
---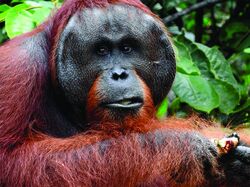 Tanjung Puting, Borneo Indonesia
Indonesia's Tanjung Puting National Park's star attraction in Central Kalimantan is Camp Leakey orangutan sanctuary.
Don't miss feeding time at Camp Leakey. It offers the best opportunity for viewing orangutans.
All aboard Coral Adventurer
---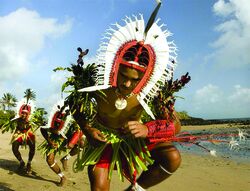 Torres Strait Islands, Queensland
Between Cape York and Papua New Guinea, the Torres Strait is dotted by almost 300 islands.
Don't miss Badu Art Centre, the place to purchase stunning artworks inspired by sea connections.
All aboard Coral Discoverer
---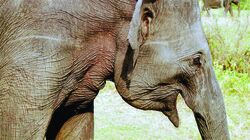 Hambantota, Sri Lanka
The Sri Lankan portside town of Hambantota provides easy access to Bundala National Park, a birdwatcher and nature lover's paradise.
Don't miss the Asian elephants at Bundala National Park, one of the few locations in Sri Lanka where these endangered creatures remain.
All aboard Coral Geographer
---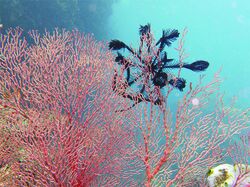 Osprey Reef, Queensland
Approximately 350km northeast of Cairns, beyond the outer Great Barrier Reef with no land in sight, Osprey Reef is the summit of an undersea 2,000 metre-high mountain.
Don't miss diving at Osprey Reef, with visibility often between 30m and 60m.
All aboard Coral Discoverer
---