Hit FM's local breakfast show axed as part of nationwide cuts by Southern Cross Austereo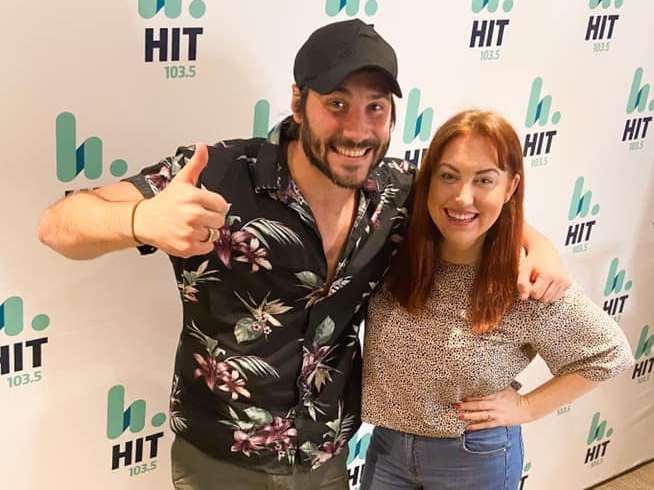 ---
One of the most popular breakfast radio shows in Cairns has been axed as part of sweeping cuts by ASX-listed broadcaster Southern Cross Austereo, with local content to be replaced by a Queensland-wide show from Monday.
hit103.5FM breakfast hosts Seamus Evans and Carly Portch farewelled listeners with the shock announcement this morning.
Seamus told Tropic Now he was humbled by the opportunity to broadcast to FNQ listeners for just under two years.
"I have had a once in a life time experience here in Cairns. I will always look back with great fondness. I am not sad. Now for the next chapter."
The Carly & Seamus show - the highest rating program in the youth market in Cairns - was one of 19 breakfast shows axed across Australia by Southern Cross Austereo as it grapples with the economic impact of COVID-19.
The company's local Triple M breakfast show with host Elliot Lovejoy will continue.
Yesterday, Southern Cross Austereo reported an 18.2 per cent drop in revenue for the 2019-20 financial year. The company's share price sunk to historic lows on the back of the announcement, sitting at $0.17 per share at market close today compared to its all-time high of $3.41 per share last decade.
Local content will be replaced by the Cliffo & Gabi breakfast show, broadcast from SCA's Townsville station, while the Gold Coast will keep its own local breakfast program.­
Hit FM had dominated the breakfast slot in Cairns until last year, when Star FM's Dave & Inkie climbed to the number one spot with 23.2% market share, just ahead of the Carly & Seamus show with 20.5%.
---