See inside the Master Builders FNQ House of the Year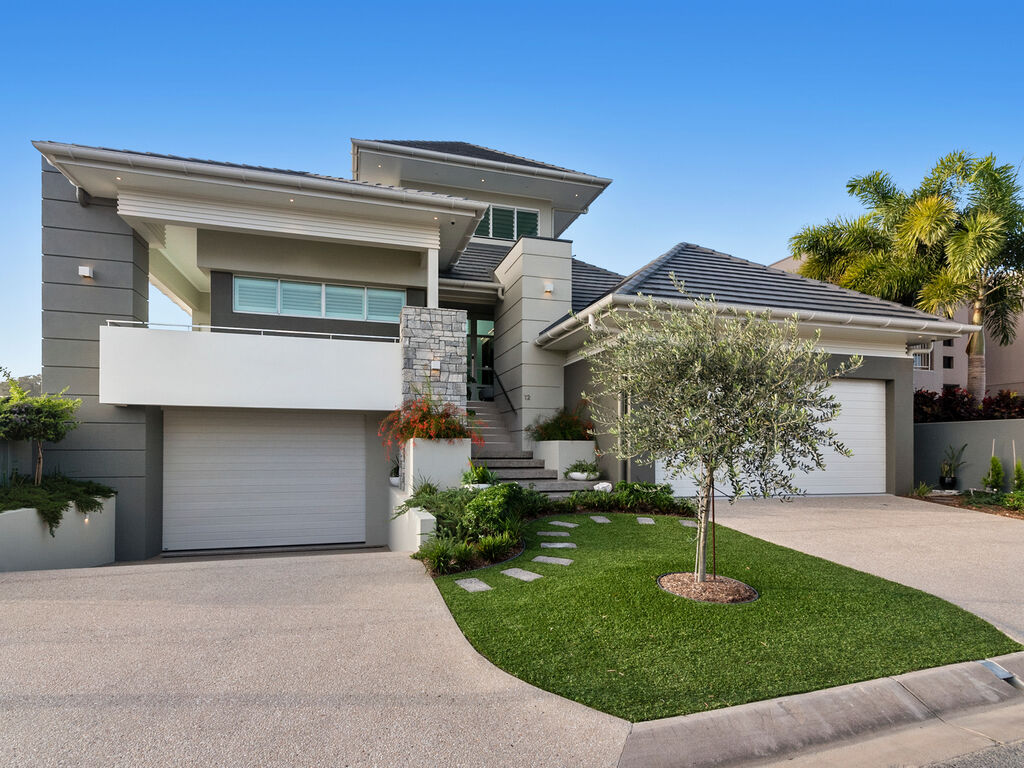 ---
Ash Moseley Homes has scored the top award at the 2020 Master Builders Far North Queensland Housing and Construction Awards for a luxury waterfront home at the Bluewater Estate in Trinity Park.
Known as Ragamuffin House with a price tag of up to $2 million, the spacious home was among more than 35 builders, projects and individuals to be recognised at the livestreamed event on August 21.
Master Builders' Far North Queensland Manager Sharon Vella congratulated the winners.
"There's never been a more important time for us to recognise the people and businesses that are doing great things in our industry," Ms Vella said.
"The Master Builders Housing & Construction Awards are the perfect chance to do this and we were blown away with the number and quality of entries we saw this year, despite the challenges COVID-19 has presented.
"We're a proud and resilient community and this year's projects proved we can and will tackle whatever comes our way, head on."
---
Take a video tour of the winning house of the year below...
---
---
Other big winners on the night included Plos Constructions for Project of the Year for their build of the new Energy Queensland depot in Bunda Street, and Ashlee Jones Homes for the President's Award for a home called the Jack Project at Feluga.
Individual award winners included James Langtree from James Langtree Builder in the Rising Star category and Rebecca Dennien from Bestruct Pty Ltd in the Women in Building category.
Check out the 2020 House of the Year, Ragamuffin House by Ash Moseley Homes, below.
---
---
Full list of Far North Queensland Winners
---
Construction
Health Facilities up to $20 million – J Hutchinson Builders T/A Hutchinson Builders for Cairns Hospital D6 Mental Health Unit (Cairns)
Education Facilities up to $10 million – J Hutchinson Builders T/A Hutchinson Builders for St Stephen's Multi-Purpose Hall Development (Mareeba)
Community Service Facilities – Hansen Yuncken Pty Ltd for Bulmba-ja Centre of Contemporary Arts (Cairns)
Retail Facilities up to $5 million – IQ Construct Pty Ltd for DFS T Galleria (Cairns City)
Tourism and Leisure Facilities over $10 million – Orpheus Island Nominees Pty Ltd T/A Orpheus Constructions for Mount Mulligan Lodge (Dimbulah)
Commercial Building up to $5 million – J Hutchinson Builders T/A Hutchinson Builders for Atherton Disaster Co-ordination Centre (Atherton)
Commercial Building $5 million – $50 million – Plos Constructions Pty Ltd for EQL (Cairns City)
Refurbishment/Renovation up to $750,000 – MiHaven Pty Ltd for Share House (Parramatta Park)
Refurbishment/Renovation over $750,000 – Plos Constructions Pty Ltd for WGC (Cairns City)
Housing
Home Renovation/Remodelling Project up to $275,000 – Nathan Verri Pty Ltd for Kewarra Renovation (Kewarra Beach)
Home Renovation/Remodelling Project $276,000 – $575,000 – KCA Constructions FNQ Pty Ltd for The Norris Residence (Gordonvale)
Display Home $251,000 – $350,000 – James Langtree T/A James Langtree Builder for The Rose (Gordonvale)
Display Home $451,000 – $550,000 – MyStyle Homes (Qld) Pty Ltd for MyEssence (Bentley Park)
Display Home over $551,000 – Cairns Building and Construction Pty Ltd T/A Phil Kelly Builders for Opal Design (Kewarra Beach)
Individual Home up to $250,000 – Nq Sheds and Patios Pty Ltd T/A Qld Kit Homes for The Ivy Cottage (Kuranda)
Individual Home $251,000 – $350,000 – Ashlee Jones Homes Pty Ltd for Jack Project (Feluga)
Individual Home $351,000 – $450,000 – Ashlee Jones Homes Pty Ltd for The Chad Design (Gordonvale)
Individual Home $451,000 – $550,000 – Matt Greenwood Constructions Pty Ltd for Gallery (Mount Sheridan)
Individual Home $551,000 – $650,000 – Lasspost Pty Ltd T/A All Season Home Improvements Cairns Quality Homes for Williamson Residence (Park Ridge)
Individual Home $651,000 – $750,000 – Flory's Homes Pty Ltd T/A Superior Steel Homes NQ for Carbeen (Walkamin)
Individual Home $751,000 – $950,000 – Moseley Holdings Pty Ltd T/A Ash Moseley Homes for Whitewood House (Mt Sheridan)
Individual Home $951,000 – $1.25 million – Nathan Verri Pty Ltd for VIVO Bliss Port Douglas
Individual Home $1.26 million – $2 million – Moseley Holdings Pty Ltd T/A Ash Moseley Homes for Ragamuffin House (Trinity Park)
Best Use of Steel Frame Housing – Flory's Homes Pty Ltd T/A Superior Steel Homes NQ for Carbeen (Walkamin)
Best Use of Sloping Sites – Moseley Holdings Pty Ltd T/A Ash Moseley Homes for Whitewood House (Mt Sheridan)
Medium Density up to 3 Storeys – 2 to 5 Dwellings – Nathan Verri Pty Ltd for VIVO Villas (Port Douglas)
Medium Density up to 3 storeys – over 5 Dwellings – MiHaven Pty Ltd for MiHaven Living (Cairns)
Excellence in Sustainable Living – MyStyle Homes (Qld) Pty Ltd for MyEssence (Bentley Park)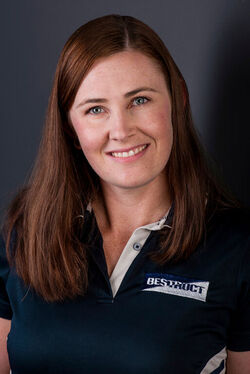 Specialty
Best Residential Bathroom – Nathan Verri Pty Ltd for Sorrento Residence (Port Douglas)
Best Residential Kitchen – Cairns Building and Construction Pty Ltd T/A Phil Kelly Builders for Opal Design (Kewarra Beach)
Best Residential Swimming Pool – Nathan Verri Pty Ltd for Kewarra Renovation (Kewarra Beach)
Individual
Commercial Trade Contractor of the Year – Touchstone Tiling Services (NQ) Pty Ltd for Cairns Corporate Tower Ground Floor & Level 1 Refurbishment (Cairns)
Rising Star – James Langtree from James Langtree Builder (Gordonvale)
Women in Building – Rebecca Dennien (nee Gilding) from Bestruct Pty Ltd (Cairns)
Major
President's Award – Ashlee Jones Homes Pty Ltd for Jack Project (Feluga)
Project of the Year – Plos Constructions Pty Ltd for EQL (Cairns City)
House of the Year – Moseley Holdings Pty Ltd T/A Ash Moseley Homes for Ragamuffin House (Trinity Park)
---