Our list of things to do from Babinda to Tully on the Tropical Coast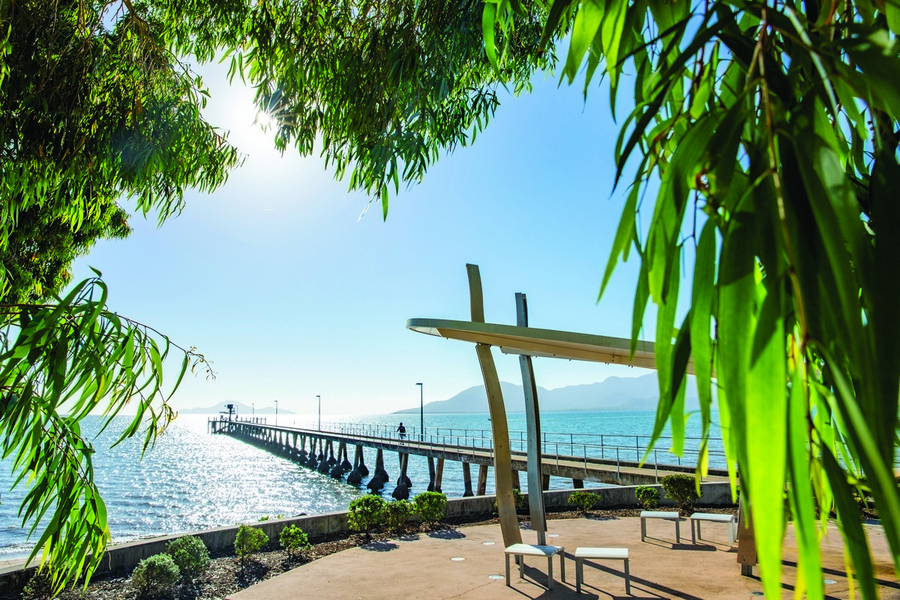 ---
No crowds, no rush, no stress.
That's the vibe on the Tropical Coast, ranging from Babinda and Innsifail in the north to Tully and Cardwell in the south, with Mission Beach in the middle.
Experience the Great Barrier Reef, the rainforest, Indigenous culture, wide open spaces, and tropical beaches - all to yourself.
This amazing destination is built to explore. It can be discovered in line with your own flexibility in your own time and your own vehicle. It is a driving delight. The 350 kilometres between Cairns and Townsville can be completed by car in about five hours. But don't do it!
You'll want to take the time to turn down that road, take a walk, check out this beach, that pub, or just stop as you discover this amazing region. Give yourself a week to fully appreciate its unique appeal. You will find more 3-star options than 5-star, but the inspiring landscapes are rated some of the best in the world, at least 7-star, and "of outstanding value to humanity" according to UNESCO.
It's not really a problem to decide which end to start your journey – either Cairns or Townsville. The choice is yours and it works equally well from both locations.
---
---
Check out our selection of things to do, places to see and yummy treats to eat on the Tropical Coast...
---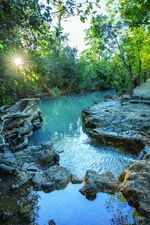 Cardwell
A seaside location that boasts world class landscapes and experiences.
Explore Cardwell Forest Drive, swim at Attie Creek, check out the Spa Pool and Lookout
Take a step back in time and stroll through the Cardwell Historic Precinct
It's lunch time - grab a famous crab sandwich and relax on the foreshore
Want to catch your own lunch? Hire all the gear including the boat and head for the open waters
Don't want to hire a boat? Take a trip over to Hinchinbrook Island and explore our very own Jurassic Park
A must do in this itinerary is a visit to the Girringan Aboriginal Art Centre. It's not to be missed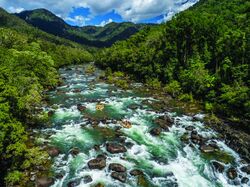 Tully
An important agricultural area, surrounded by wild rivers and misty mountains.
Climb the Giant Gumboot
Take a picnic basket and your swimmers to Alligator's Nest
Grab your hiking boots and climb Mount Tyson
After a bit of adrenalin? Challenge yourself to rafting on the mighty Tully River
Drive through the Tully Valley and see the expanding patchwork of banana and cane fields. Some great Instagram moments to capture here.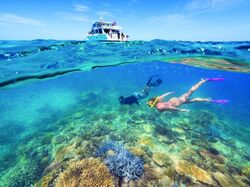 Mission Beach
Idyllic tropical beaches, World Heritage rainforest and Great Barrier Reef islands.
Snorkel the World Heritage Great Barrier Reef
Hike and bike the trails of the Wet Tropics Rainforest, but watch out for cassowaries!
Enjoy the flavours of the tropical fruits on a tour or buy from local stores
Stay and dine in boutique and resort style accommodation
Fishing! Take your fishing gear and fish off the coastal rocks or take a fishing tour to the reef
Relax and unwind on the 14 kms of open golden sandy beaches
Take a walk through the village green and see what the beautiful specialty shops have on offer just for you. Don't forget to enjoy the taste of the local award winning chocolate!
Discover the history of Murdering Point when at Kurrimine Beach and take the reef walk. You never know what you can find amongst the corals.