Man snorkels over the Great Barrier Reef towing 3000 plastic bottles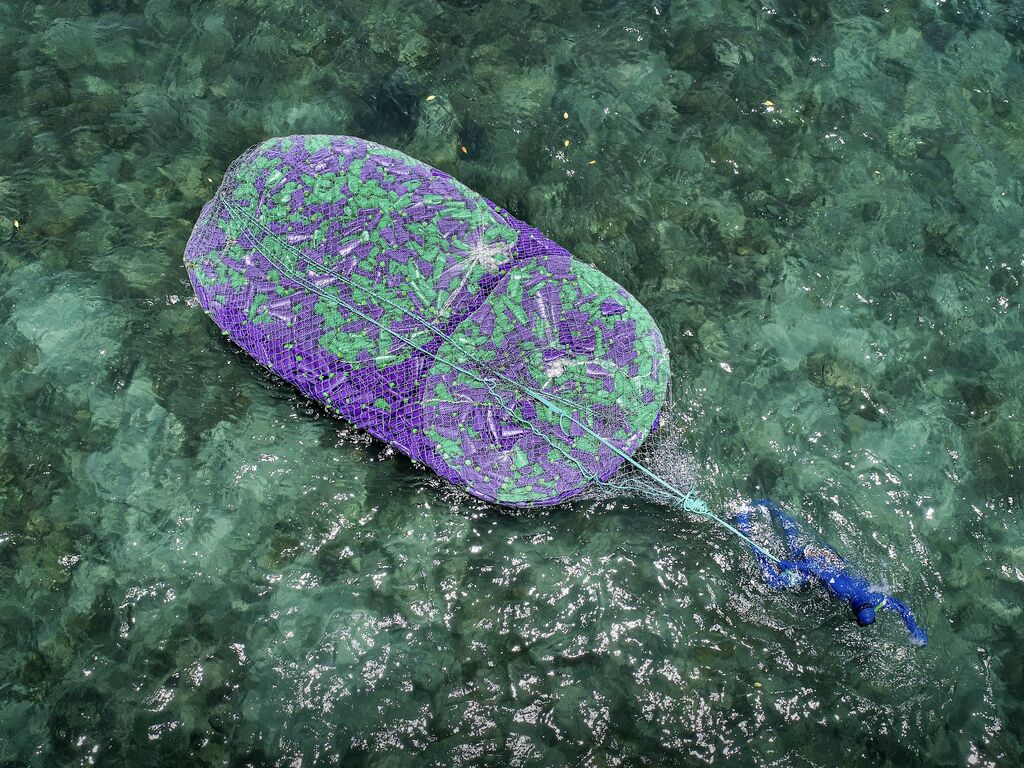 ---
The average Aussie buys and throws away over 3,000 single-use plastic bottles of household items like laundry liquid and handwash throughout their life.
3,109 actually, according to Mike Smith – who towed exactly that many as he snorkelled around the Great Barrier Reef yesterday.
Mike took Tropic on board to Low Isles, along with the heavy (but thankfully buoyant) load that will make its way from Cairns to Canberra over the next two weeks.
---
---
On the back of officially launching Zero Co – Australia's most funded Kickstarter project last year – Mike will be doing a number of eyebrow-raising stunts along the way, before paddle boating with the bottles towards Parliament House on the pollies last sitting day of 2020.
The goal? To stop one million plastic bottles from ending up in landfill in the next twelve months – something Mike believes Zero Co can achieve.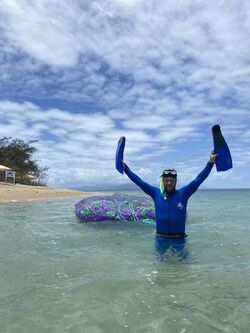 The Byron Bay-based business has created a range of refillable and reusable household products, including laundry liquid, hand wash, and toilet cleaner, which can be ordered online and delivered straight to your door.
There are three components to a Zero Co box: 'forever' bottles (made with recycled plastic Mike and his small team have pulled in from Indonesian beaches themselves), refillable pouches, and a reply paid envelope to send the pouches back to Zero Co to be cleaned, refilled and sent to the next customer.
It works like the milkman once did, as well as brings a little more pizazz to the mundane task of buying bathroom cleaner.
Mike says he's really heartened to see the broad appeal Zero Co has with people across the country.
"We've been surprised to find our customers are from all walks of life," he told Tropic.
"We've resonated with 70-year-old grandmothers in Far North Queensland just as much as 25-year-old inner city hipsters from Melbourne or Sydney – I think because we've distilled the problem down into really simple terms.
"There's two things we have to do to solve the plastic problem. We have to stop using single-use plastic in our daily life, and we have to get plastic out of the ocean.
"Zero Co is a tangible, convenient solution to do those two things, so that's exactly what we've set about doing."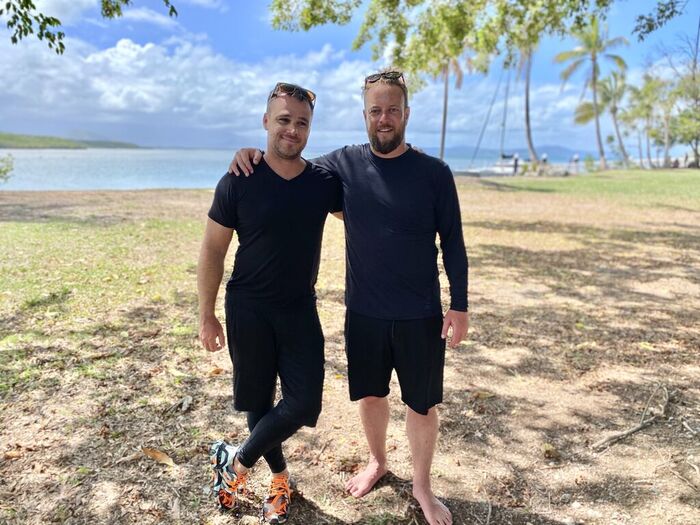 Parley Australia Director and conservationist Christian Miller, who also joined Tropic and the Zero Co team snorkelling around Low Isles, said companies like Zero Co are what Australians need to make a difference.
"Zero Co is addressing the plastic beast from a few different angles, which is very important, as well as raising awareness with this campaign" Christian said.
"Australians still dont think they're part of the problem, but we are all part of the problem.
"You must point the finger at yourself first and make changes before you expect anyone else to.
"Simple changes that are doable and achievable – that can change consumer behaviour – are what's going to solve this problem."
Follow along Zero Co's Great Aussie Plastic Purge here.