Five new cafes and bars coming to Cairns this summer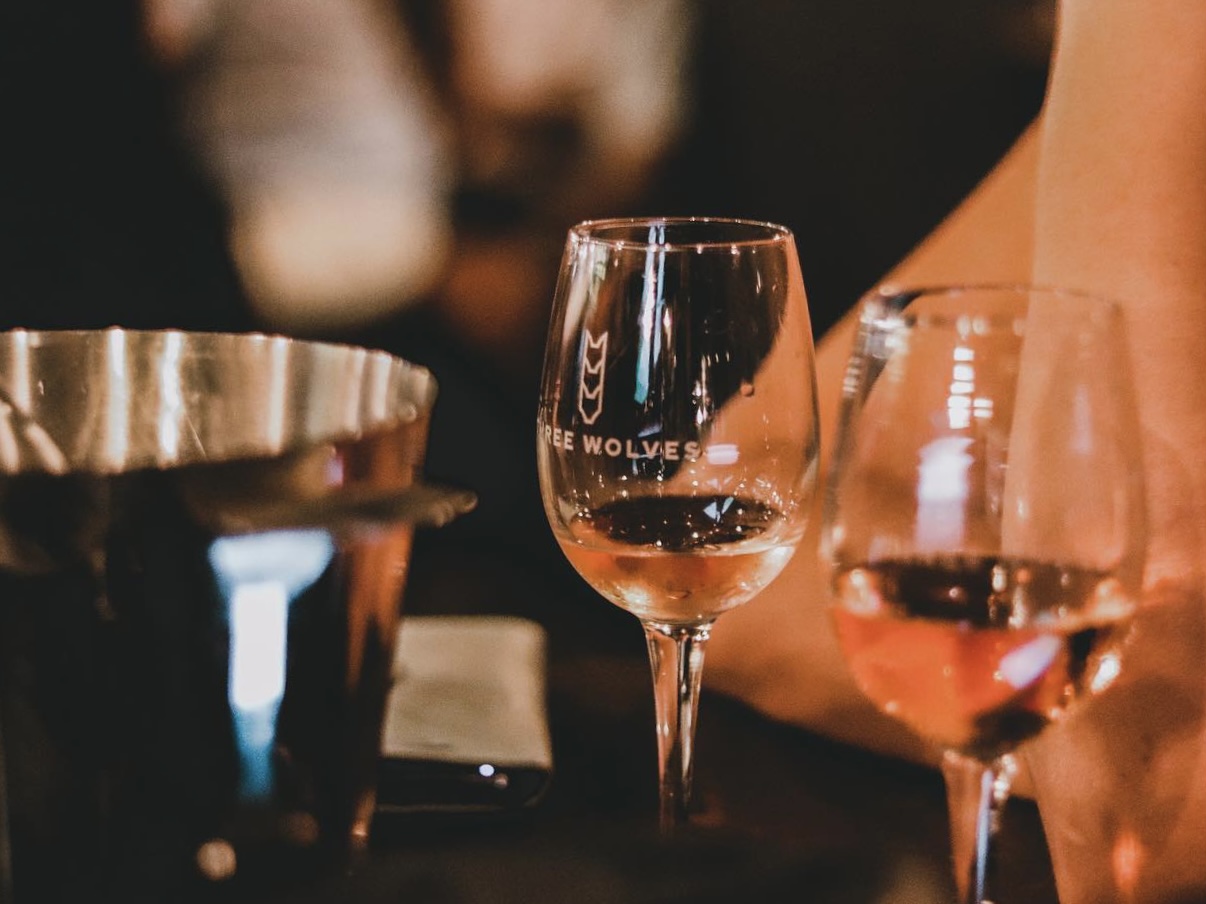 ---
Tropic's list of great coffee and cocktail haunts is long for a city of our size, and it's about to get longer.
We've got the scoop on five cafes and bars opening in Cairns this summer.
While the ventures are new, the faces behind them are not – which means we're expecting big, boozy and brilliant things.
---
---
WHITE WHALE COFFEE ROASTERS - Edge Hill
Our favourite bean brewers White Whale Coffee Roasters are opening another outlet in the opposite end of town – an espresso bar in Edge Hill.
Co-owner Ali Slotemaker told Tropic their new location "won't be the pump house we have down at Portsmith," but instead a space to focus solely on serving and selling coffee.
"It will be all about coffee beverages to drink there and beans to buy to take home," she said.
"We'll provide an interactive space where people can come in and have an in-depth, ongoing discussion about what they're looking for.
"It will be a space where we'll focus on matching the right beans to each customer."
White Whale's new espresso bar will be on the corner of Mayers St and Collins Av, directly opposite Ozmosis.
Ali and her husband Stephen Lee take over the premises in mid-January and expect the fit-out to take about eight weeks.
GO THERE: 10/120 Collins Ave, Cairns City
---
THE FOX SMALL BAR - Stratford
Hospo Group – the guys behind Wolf Lane Distillery, Three Wolves and Flamingos Tiki Bar – are adding to their trio of watering holes.
Opening in January, you'll be able to find The Fox Small Bar in Stratford, a New York-style bar with a strong focus on wine and Australian spirits (especially gin).
Hospo Group Director Darren Barber has lined up a 60+ bottle wine list, more than double that in spirits, and a rotating craft beer collection – all accompanied with a selection of cheeses and aged meats.
There'll also be tutored tastings of wine, gin, whisky and rum, served alongside tapas on the bar's grand white marble bench.
Darren believes the Fox's outer-city location, "away from the almost-flooded Edge Hill area," was a fitting place to open Cairns' first neighbourhood bar.
Capacity will be around 35 people in this bespoke establishment.
GO THERE: Shop 4/9 Kamerunga Rd, Stratford
Renowned local restaurateur Sam Byrd – who opened Ozmosis in 2014 and later NOA and Hopscotch – has another project underway.
He and his business partner Davy O'Rourke (Mama Coco) are opening Guerrilla, a modern Mexican drinking and dining destination in Edge Hill.
Though only a stone's throw away, the new bar will be departure from the "all-day, every-day eating house" NOA's known as locally.
"The focus will really be on the bar, with a nice selection of tequila and natural wines," Sam told Tropic.
"It will be a darker, moodier setting with dim lighting – probably attracting a younger clientele than what you'll typically find in Edge Hill.
"We're still crafting the menu but it will be modern Mexican with a twist. Think finessed grazing plates where the produce really speaks for itself."
While this one isn't opening until early March, NOA's currently doing a limited run of suadero tacos for those itching for an early taste.
Guerrilla will be open from Tuesday to Saturday for lunch and dinner.
GO THERE: 120 Collins Ave, Edge Hill
You've probably seen the bright, new pink and white building along James Street, aptly named James St.
Even more fittingly, it's the latest project of James Burman, owner of restaurants Jimmies Burger & Co and Howlin' Jay's.
James told Tropic the cafe, flower and plant store will be his "entry into the morning experience," where he'll emulate a holiday vibe for locals and tourists alike.
"We've drawn inspiration from our overseas travels to create a space where every day feels like a holiday," he said.
"The focus will be on coffee and fresh and dried tropical flowers, but mainly on the experience of relaxing – feeling like you're on a break in your own city."
James and his team have restored the original building and its timber beams to create a quaint indoor space, paired with an outdoor patio.
James St is set to open in early January, seven days a week from early morning to afternoon.
GO THERE: 28 James St, Cairns North
---
GOOSE SPECIALTY COFFEE - Cairns City
James Duan and Tracey Finney, the force behind Envy Espresso, are opening another cafe in Cairns.
Goose Specialty Coffee – just a bean's throw from the CBD in the former Flying Monkey Cafe site – will be open early every morning like Envy, but will have a stronger focus on alternative brews and filter coffee.
James told Tropic that he and wife Tracey are still going through the fit-out and concept formulation, but the space will have a "modern chic, artistic" feel.
"It will be a funky hangout for locals, and somewhere we can run barista courses and coffee education, or just have a good conversation with customers about coffee," he said.
"There'll be a full kitchen, locally roasted espresso and a rotating list of beans on our filter menu."
James and Tracey plan to open Goose Specialty Coffee in early March. Keep updated at @goosespecialtycoffee
GO THERE: 154 Sheridan St, Cairns City