Port Douglas boutique retreat proposal put to council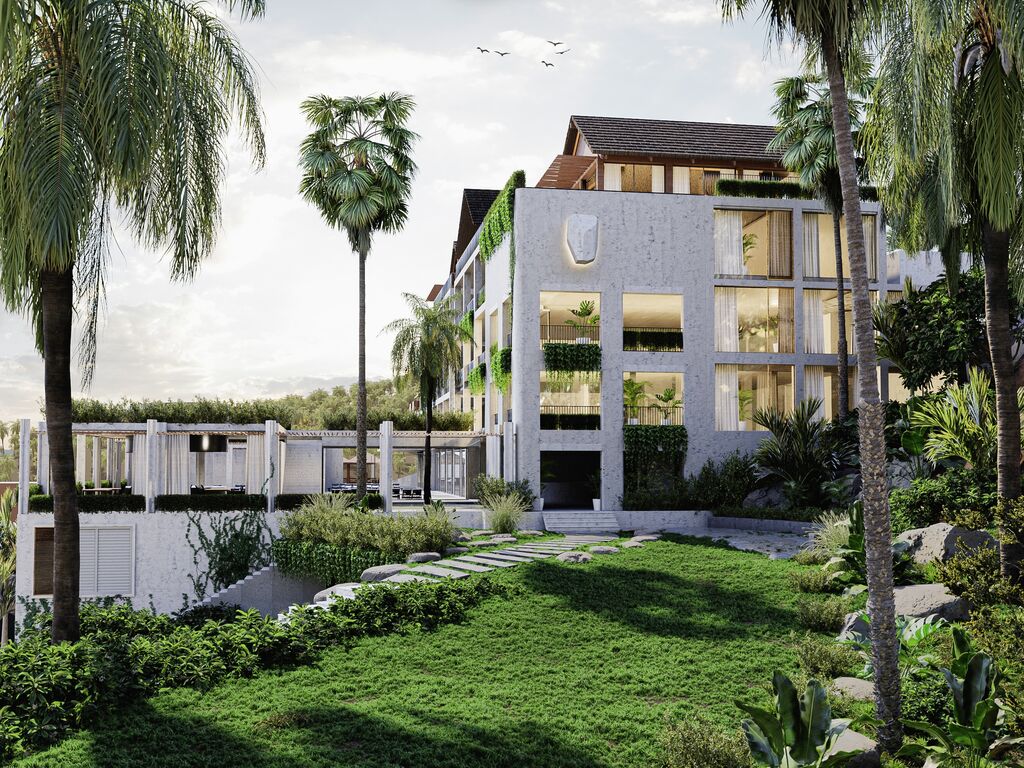 ---
Plans to build a $60 million boutique hotel, spa retreat and private residences package have today been put to Douglas Shire Council.
Multi-billion-dollar developer GURNER™ acquired the beachfront block on 69-73 Murphy Street earlier this year.
The site – one of the last developable blocks behind Port Douglas's main strip – includes waterfront views and direct access to Four Mile Beach.
---
---
The proposal includes 16 private residences, 18 boutique hotel rooms, a restaurant and cocktail bar, as well as a spa, sauna, ice baths and cryotherapy, pool and treatment rooms as part of GURNER™'s own Samsara Wellness brand.
Melbourne and Sydney-based firms Powell & Glenn and Myles Baldwin are set to work with Wolveridge Architects – the firm that designed Macrossan Street Retail precinct and Dune Port Douglas, among other local projects.
The design is inspired by Port Douglas' lush green surrounds, featuring dual sided terraces, pitched roofs, plantation shutters, reflection pools and private relaxation retreats dotted around the property.
GURNER™ founder and director Tim Gurner confirmed the developer intends to sell the private residences but retain ownership of the boutique retreat, spa, restaurant and bar.
"Port Douglas … is without doubt our favourite destination to visit in Australia. We want to give back to this amazing town and create something that does not currently exist," he said.
"We will not be doing any of this by halves; people can expect it to be something truly special when it is complete – private, luxurious, homely and welcoming at every point.
"We are very keen to work collaboratively with the Douglas Shire Council and deliver something that will become a high-end showpiece for the area."
Douglas Shire Council Mayor Michael Kerr said he's looking forward to seeing the project work through the council's planning department and eventually coming before Councillors.
"I am very excited that a developer with the extensive experience and ability in high end properties has taken interest in our region," he said.
"Properties of this class would certainly put Port Douglas back on the list for many tourists who wish for an extra special property for their holiday."
If approved by council, construction is earmarked to begin midway through next year.
The development application documents are available for viewing at the Douglas Shire Council website.
IMAGE RENDERS OF THE RETREAT: