Fitzroy Island coral nurseries grow with major global sponsor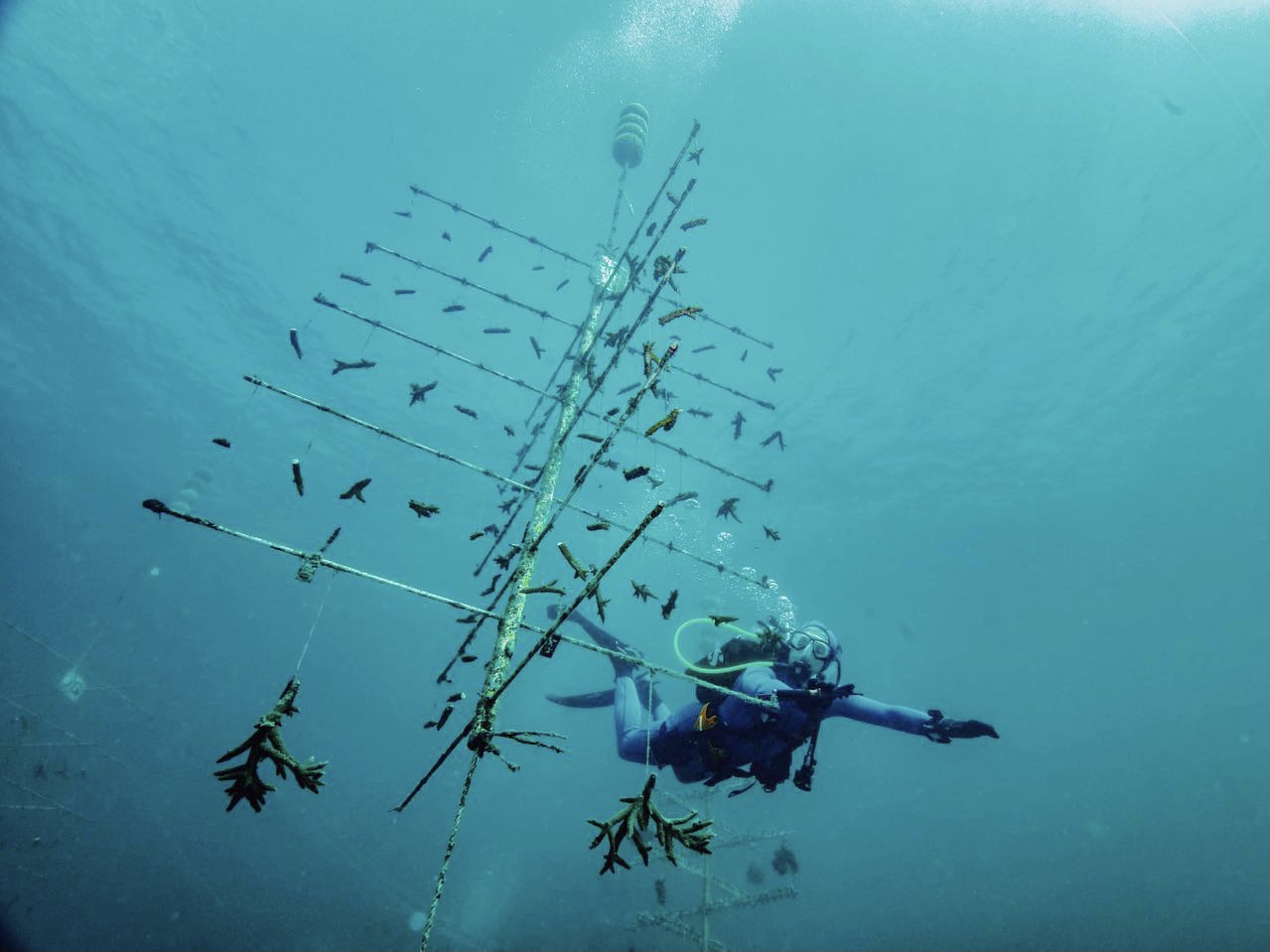 ---
Reef Restoration Foundation (RRF) will be able to expand its coral nurseries after securing a major sponsorship deal.
Cargo shipping company ANL Container Line – part of the Paris-based CMA CGM Group – is donating $145,000 to RRF over the next two years.
---
---
The support will allow the Cairns-based not-for-profit to grow a greater number of coral fragments in their tree frame nurseries near Fitzroy Island.
These fragments are then returned to the reef as semi-mature colonies, thereby accelerating the natural process of recovery after disturbance.
After establishing their first coral nursery near Fitzroy Island three years ago, RFF has another nursery at Hastings Reef and a permit to expand to Moore Reef in the future.
Reef Restoration Foundation CEO Ryan Donnelly said the deal was the beginning of a long association.
"ANL Container Line is demonstrating a corporate culture which recognises that a contribution to a better planet can be made by everyone," he said.
"They have recognised in Reef Restoration Foundation a community-based approach to local scale site stewardship and resilience that can be replicated anywhere."
CEO of ANL Shane Walden said the company wants to "act for the planet and dive headfirst into the coral regeneration journey," with similar partnerships in the pipeline for other coral reefs around the world.
"Coral is the lung of the ocean and the condition of underwater life," he said.
"While the reef is under significant environmental pressure, ANL has the opportunity and the capability to help its regeneration and we're very enthusiastic to do so."
Ryan said the partnership represents "a golden opportunity" for RRF.
"We are pleased to partner with them … their investment in our operation will drive our research and development program and the development and expansion of our work," he said.
"We will use the sponsorship and other opportunities we're pursuing with ANL to explore restoration methods that are complementary to our tree frame nurseries.
"We thank ANL Container Line for their vision and for acting upon it."
Reef Restoration Foundation is supported by volunteers, James Cook University, tourism partners, corporate sponsorship and individual donors.
Read more about Reef Restoration Foundation here.