Great Barrier Reef outlook 'critical' in latest international study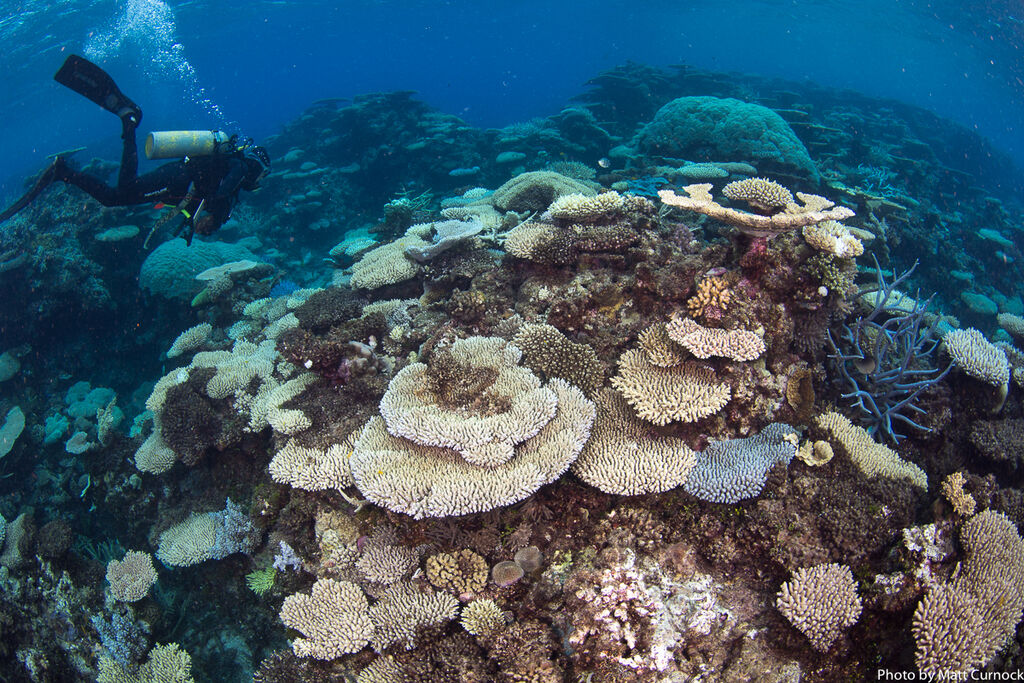 ---
The Great Barrier Reef has been classified as "critical" for the first time in an international study, with climate change named as the leading cause.
The International Union for Conservation of Nature (IUCN) – a UNESCO advisory body – downgraded the classification of the Reef's health from "significant concern" in the report.
The body's latest World Heritage Outlook report lists "ocean warming, acidification and extreme weather" as causes of "dramatic" coral decline and decreasing populations of marine species.
---
---
The international study draws on assessment framework developed by the Great Barrier Reef Marine Park Authority, a Federal Government agency.
The "critical" classification – the most urgent status under the IUCN system – follows the Reef's mass bleaching event earlier this year, the third of its kind in just five years.
Dr Lissa Schindler, Australian Marine Conservation Society (AMCS) Great Barrier Reef Campaign Manager, said the Morrison Government is not doing enough to protect the Reef.
"How many more warnings do our political leaders need before they take serious action on climate to protect our international icon, all its incredible wildlife and its beleaguered tourism industry?" Dr Schindler said.
"We call on the Federal Government to take its role as custodians of our Reef seriously by committing to a pathway compatible with 1.5 degrees Celsius of heating in a wide ranging national climate change policy.
"We also call on them to lead the charge globally on tackling climate change, instead of the current dithering."
Dr Adam Smith, Reef Ecologic Managing Director and James Cook University Adjunct Associate Professor, hopes the IUCN report will be a call to action.
"We are world leaders when it comes to coral reef management, but laggards when it comes to climate change management," Dr Smith said.
"But we can all make a difference by making very simple decisions to reduce our carbon footprint.
"Things like offsetting our travel, especially when we take flights, supporting sustainable land management schemes, and implementing carbon-neutral practices into our businesses.
"Coral reefs are the canaries in the coal mine when it comes to climate change, and while this classification is bad news, I think we're at a turning point."