Tropic Weekender: Your insider's guide to the best events across the Cairns region this weekend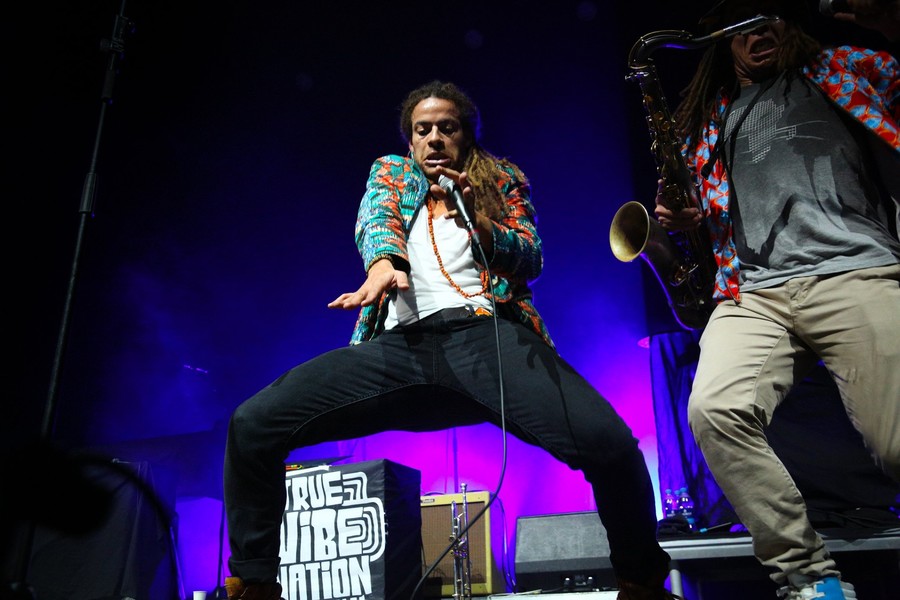 ---
So, yeah, it's going to be HOT this weekend.
We're talking fry an egg on the road, melt your thongs, is-this-hell's-waiting-room kind of hot.
But we live in the tropics, right... so we deal. And we enjoy the weekend no matter what.
In terms of temperatures, Saturday is set for 37C and Sunday is looking like 36C, with only a minor chance of showers and a thunderstorm or two.
No doubt those events with some air-con action will be popular this weekend... and we've collected them all up in today's big edition of Tropic Weekender.
---
---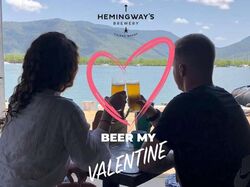 1. Ollie's Italian - San Valentines Lunch
Share the love this Valentine's Day and let the Ollie's chefs be your Cupid and customise your lunch menu. With amore they will guide you through the most romantic Italian experience. Choose from three incredible menus from $55 per person. Book here.

2. C'est Bon - Parisian soirée at home
Forget about Paris - organising flights, renewing your passport, jet lag! The true French experience is here on your doorstep, right down to the Eiffel Tower replica on the roof. Joins the C'est Bon team for dinner and choose one of the two sittings at 6pm or 8.30pm and indulge in the sharing lovebird menu simply called Je t'aime. More info here.
3. Tastey Beats N Treats at Ten One Twenty: More info.
4. The Chambers - All you need is love... and food!
Lots of food! Relax at The Chambers for the most romantic day of the year. They have organised the perfect menu for sharing with a complimentary glass of sparkling on arrival. Book online or call 4041 7302.

5. Cazalys Cairns - Seafood tower for 2... say no more
Cazaly's romantic Valentine's dinner includes prawns, oysters, calamari, scallops and crumbed fish followed by a chocolate parfait to share. Bookings are essential. Find out more here.

6. Boardwalk Social - Can't put a price on love
Bring your special so-and-so to the hottest new venue in Cairns, Boardwalk Social. You'll get a bubbly reason why! Buy a bottle of Moet Chandon or Moet Chandon Ice and receive a dessert plate to share. Sounds fab, right! No need to book, just pop on by. The bubbles will be on ice and dessert extra sweet, waiting for your arrival. More info here.
7. Beer My Valentine at Hemingway's Brewery Cairns: More info.
8. Vivaldis Restaurant Valentine's dinner
Romantic setting with a birds-eye view over Fogarty park, surrounded by fairy lights, enjoy a quiet and intimate atmosphere. Vivaldis restaurant has it all. Check out their 4-course menu. Very limited availability left. More info here.
---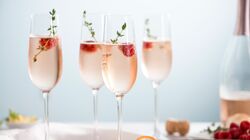 9. The Southside Project at McGinty's
Head to McGinty's to catch The Southside Project from 8.30pm and have a "boogie, bevie and a bloody good time". More info here.
10. Cairns Biggest Sign On Day at Cairns Convention Centre: More info here.
11. True Vibenation at Tanks Art Centre
Big bass. Big beats. Big Horns. True Vibenation do everything big. This trio of multi-instrumentalists draw on their African roots to create an irresistible blend of soul and afrobeat, and Cairns; they are ready to show us what makes them the next big act in Australian music. More info here.
12. CommUNITY Conversations with Mayor Bob Manning and division 5 candidate Amy Eden at Brother Jenkins: More info here.
13. Rooftop Champagne Brunch at Rocco
Wake me up for Champagne! Join the crew at Rocco every Saturday from 10am to midday for Champagne Brunch. Start the morning with a glass of PIPER-HEIDSIECK Champagne and luxuriate in a share menu to match. With your choice of two delicious additional drinks it's the perfect way to wake up. More info here.
---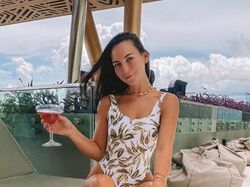 14. Sunday Session at AJ Hackett
Get amongst the super sweet vibes at AJ's Sunday Session. Chill in the rainforest surrounds where you can get something delicious to eat, listen to live local music and enjoy a cold one from the Gravity Bar. More info here.
15. Sunday Soiree at Pachamama
Turn up the heat and then cool off with a pisco sour and a dip in the pool at Pachamama's Sunday Soirée. Bailey is opening the pool to all from 3-7pm every Sunday. No bookings necessary. More info here.
16. Free Entry at Cairns Art Gallery
Don't forget there's always free entry at our city's art gallery, and apart from the amazing exhibitions, the air-con is so good! More info here.