Reef scientists on alert for Great Barrier Reef bleaching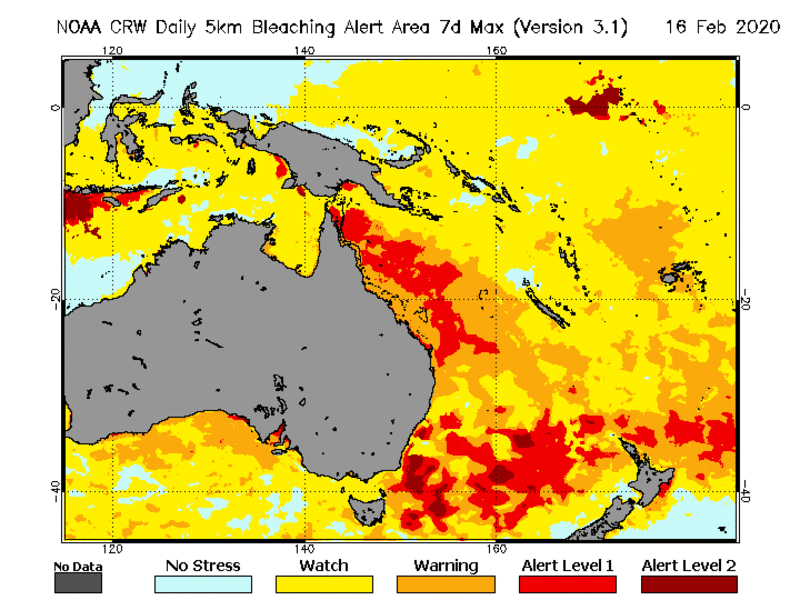 ---
Significant bleaching is likely across much of the Great Barrier Reef over the next few weeks, according to predictions from the US National Oceanic and Atmospheric Administration's Coral Reef Watch.
An alert level of 1, under which 'significant bleaching is likely', is currently in place from the northern to southern reaches of the world's largest coral reef system.
---
---
The alert is expected to remain in place until the end of March.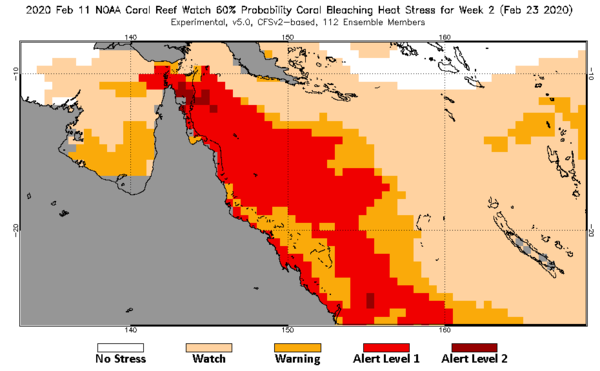 In one pocket of the far northern area of the Reef off the tip off Cape York, the alert level is expected to rise to 2 from next week, which means 'severe bleaching and significant mortality is likely'.
Dr Dean Miller from Great Barrier Reef Legacy, which is dedicated to the future survival of coal reefs, has told Tropic Now the organisation's been on alert since several successive days of heatwave conditions impacted the coast of north Queensland last week.
"It's been hot and it's been still, which are the perfect conditions for bleaching," he said.
"We're watching the situation very closely but for now, we're yet to see any bleaching.
"It's likely to start in the Torres Strait and if that happens, there's a good chance of bleaching further down the coast."
Showers and storms, including some heavy falls, are forecast along the north Queensland coast this week and into next week, which could dump some much-needed cooler waters into the Coral Sea and prevent bleaching occurring.
As well as being environmentally damaging, a bleaching event would be devastating for the local tourism industry, which is reeling from Chinese travel bans stemming from efforts to control coronavirus covid-19.
The industry and the Reef are still recovering from successive mass bleaching events in 2016 and 2017.