Buses cancelled after boy dies in childcare van in 'every family's worst nightmare'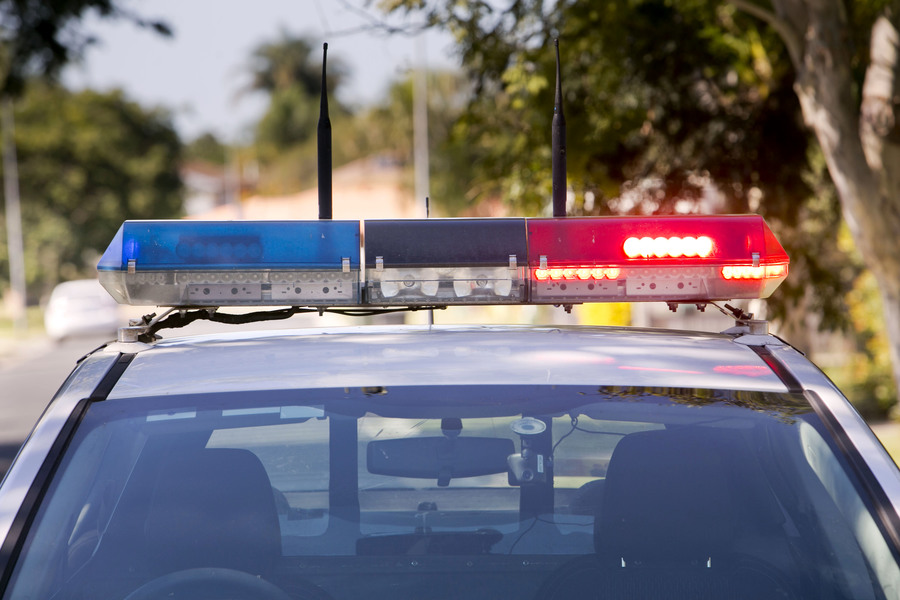 ---
UPDATE:
Police are using CCTV vision to track the movements of a childcare minivan in which a young boy was found dead yesterday.
The three year-old Edmonton boy boarded the Goodstart Early Learning bus in the morning and his lifeless body was discovered inside the vehicle by the bus driver around 3.15pm, while the vehicle was parked outside Hambledon State School.
Detective Inspector Jason Smith said officers are still waiting to interview the driver.
"The driver of the vehicle was distraught and he was taken to Cairns Base Hospital yesterday afternoon," he said.
"We haven't been able to interview him just yet but we will be speaking to him later on.
"CCTV has been canvassed and indeed we are looking at CCTV across the city to try and track movements of the subject vehicle.
"We're keeping an open mind.
"We know the driver of the vehicle had other appointments, exactly where the child was, though, we're yet to confirm."
Det Insp Smith said the bus wasn't solely used to transport children to and from the Edmonton Goodstart Early Learning Centre.
"That bus does a number of runs and conveys students and daycare children to different venues, including returning them home after the day," he said.
"This is a really sensitive situation and the welfare of any students that might have been on the bus will be of paramount concern to us as well, so it will be a very delicate thing to address.
"The space in between 9.15AM and 3.15PM, that's what we're investigating and that includes when the child might have passed away.
"Indeed there'll be a scientific investigation which might narrow that sort of information down.
"There's a lot of things around the movement of the bus, where it should have been, where it could have been, who was on it, all of that has to be narrowed down.
Roll documents for the bus service have been seized by police, along with the van itself.
Det Insp Smith said the toddler had siblings, but wouldn't reveal whether they had also been on the bus that day.
The child's family has been offered support.
"The death of a small child is a horrific thing and its horrific for all involved," Det Insp Smith said.
"But particularly for the family this is horrific and they were distraught."
Police say it's too early to say whether anyone is likely to be charged.
---
---
EARLIER
The CEO of a child care centre chain says the death of a young boy in one of its mini-vans is every parent's and educator's worst nightmare.

The toddler's lifeless body was discovered inside the Goodstart Early Learning Centre vehicle by a bus driver yesterday afternoon.
Julia Davison, the company's Chief Executive Officer, flew to Cairns last night and this morning offered her condolences.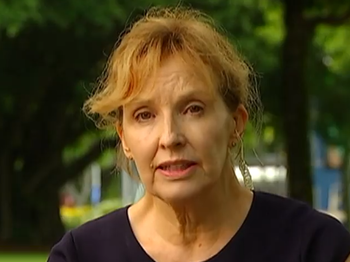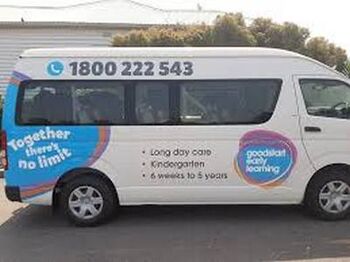 "We are absolutely devastated and the team at Good Start Edmonton are still trying to come to terms with this," she told channel 9.
"It's every family's worst nightmare that something might happen to their child.
"It's every educator's worst nightmare that something might happen to a child in their care.
"Our deepest condolences are with the family.
"Our thoughts and prayers go out to them.
"Our educators are needing support and we're on the ground trying to look at what we can do to support everyone who's been impacted by this.
"Obviously we will do everything we possibly can to reach out and support the family of the young boy who tragically died yesterday.
"As you know this is a matter of police investigation and we are doing absolutely everything we can to cooperate with the police."
It's understood the boy had been picked up from his home yesterday morning.
Police are investigating whether he'd been left inside the minibus throughout the day, when temperatures hit 34 degrees C.
When he was found, the bus was parked outside Hambledon State School, about 1.5 kilometres away from the child care centre.
Today, the Edmonton franchise is closed and all of Goodstart Early Learning Centre's bus services have been suspended.
"We have decided, as a precaution — this has been a very difficult decision for us to make — to not use our buses from later today," Ms Davison said.
"We want to be conservative, we want to actually understand and make sure that we have got every possible procedure in place, that all of our staff have received refresher training.
"We obviously don't know what happened in this particular incident.
"But at the same time we're a not-for-profit that picks up and collects lots of vulnerable children who otherwise wouldn't have the opportunity to access early learning."
The Principal of Hambledon State School has also released a statement.
Jane Teermat told parents and staff that counselling is available.
"We are deeply saddened by this tragedy and extend our sincere sympathies to the family, caregivers, friends and loved ones at this difficult time.
"I know you and our children will share in our shock and sadness at the enormity of this situation and will have many questions.
"We are providing support and guidance counselling for staff and students.
"As a community, we will rally together to ensure all members of the school community are cared for in the wake of this tragic event."
Hambeldon State School remains open.