Taipans' triple shot for NBL's Most Valuable Player award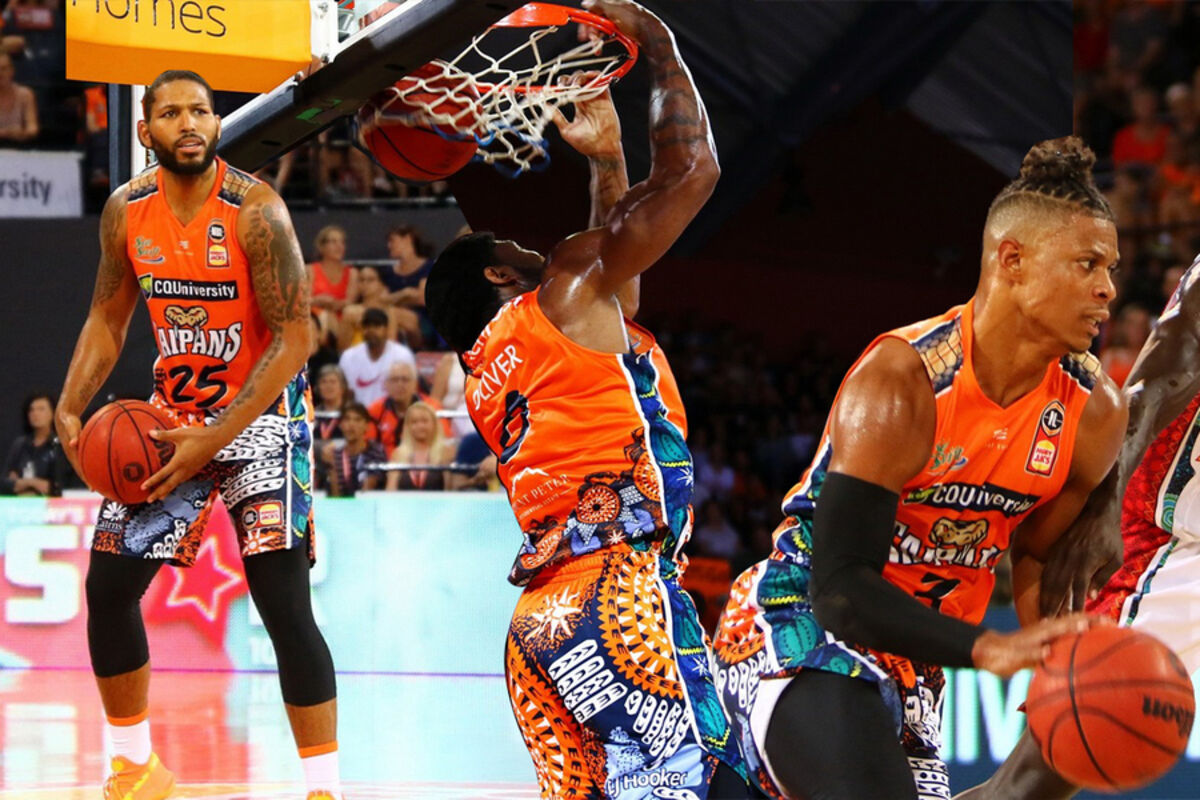 ---
Three Cairns Taipans players have been nominated for the coveted National Basketball League's Most Valuable Player (MVP) trophy.
Scott Machado, Cam Oliver and DJ Newbill are all United States imports who joined the Snakes this season.
---
---
They're among 15 players vying across the eight teams vying for the Andrew Gaze Trophy.
The Sydney Kings also have three chances for the title, including last season's MVP, Andrew Bogut.
The Taipans' Newbill and Oliver are also in contention for Defensive Player of the Year.
Newbill told Tropic Now the double honour is a result of hard work and great team mates.
"It's a great compliment to be mentioned with some of those guys on that list and a testament to all the hard work I've put in," he said.
"Playing both ends of the ball is about me wanting to win and not let my team down.
"Defence is something I pride myself on and we have a group of passionate guys and our competitive nature comes out at the same time on the court.
"All the work they do goes towards me being effective on defence."
In other nominations, injury-plagued Cairns forward Kouat Noi is eligible for Rookie of the Year, which has been his season goal, while Mirko Djeric is up for two trophies: Most Improved Player and Best Sixth Man. Nate Jawai and Majok Deng could also receive gongs.
Here's the full list:
Andrew Gaze MVP
Andrew Bogut (Sydney)
Bryce Cotton (Perth)
Cam Oliver (Cairns)
Casper Ware (Sydney)
Daniel Johnson (Adelaide)
DJ Newbill (Cairns)
Jerome Randle (Adelaide)
John Roberson (South East Melbourne)
Jae'Sean Tate (Sydney)
Lamar Patterson (Brisbane)
Mitch Creek (South East Melbourne)
Nick Kay (Perth)
Scotty Hopson (New Zealand)
Shawn Long (Melbourne)
Scott Machado (Cairns)

Most Improved Player
Anthony Drmic (Adelaide)
Dane Pineau (South East Melbourne)
Majok Deng (Cairns)
Mirko Djeric (Cairns)
Shaun Bruce (Sydney)
Sunday Dech (Illawarra)
Will Magnay (Brisbane)

Best Sixth Man
Brandon Ashley (New Zealand)
Clint Steindl (Perth)
Daniel Kickert (Sydney)
Eric Griffin (Adelaide)
Jason Cadee (Brisbane)
Kyle Adnam (South East Melbourne)
Mirko Djeric (Cairns)*
Nate Jawai (Cairns)
Shaun Bruce (Sydney)
Will Magnay (Brisbane)
*Eligibility contingent on whether he qualifies by the cut-off date of February 10

Defensive Player of the Year
Andrew Bogut (Sydney)
Cam Oliver (Cairns)
Casper Ware (Sydney)
Dane Pineau (South East Melbourne)
DJ Newbill (Cairns)
Mitch McCarron (Melbourne)
Sunday Dech (Illawarra)
Will Magnay (Brisbane)

Eligible for Rookie of the Year
Anthony Fisher (Cairns)
Angus Glover (Illawarra)
Ethan Rusbatch (New Zealand)
George Blagojevic (Cairns)
Jordan Hunter (Sydney)
Kouat Noi (Cairns)
LaMelo Ball (Illawarra)
RJ Hampton (New Zealand)
Sam Froling (Illawarra)
Sam McDaniel (Melbourne)
Terry Armstrong (South East Melbourne)
Wani Swaka Lo Buluk (Perth)