Tropic Weekender: Your curated guide to the best events across the Cairns region this weekend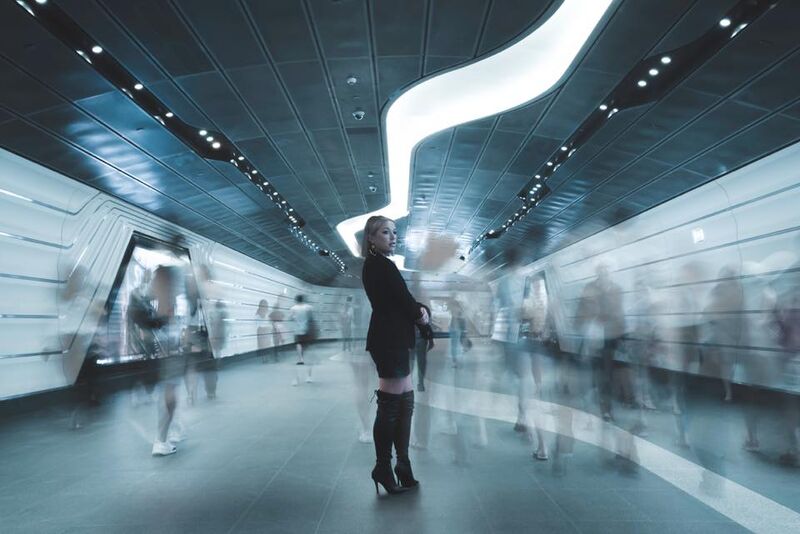 ---
First things first: the weekend weather!
We're in for some fairly standard February kind of days in the tropics... 33ºC on both Saturday and Sunday with a medium chance of showers, but only light showers and a possible thunderstorm.
Perfect conditions, then, to get out and about across the Cairns region.
We've collated the best events happening from Friday to Sunday to save you the hassle of searching. Now, all that's left for you to do is decide where to go!
---
---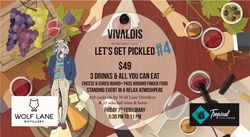 1. Vendulka at Boardwalk Social
The city's newest venue is ramping up its entertainment offerings, with rising star Vendulka performing live tonight. This singer-songwriter is a two-time National Busking Champion and is garnering rave reviews. More info here.

2. Let's Get Pickled at Vivaldi's
Featuring a collaboration with Wolf Lane Distillery, this popular soiree features fine food, drinks and fun. More info here.
3. The Sweet Divine performing at CC's Bar and Grill: More info here.
4. Luisa Manea - Sea of Faces exhibition: More info here.
5. Chinese New Year Lantern Festival
The Lantern Festival will see revellers join together to create a sea of wishing lanterns for an unforgettable spectacle, with Lion & Dragon performers, music performances and the chance to write your new year wish on the lanterns provided. More info here.

6. CommUNITY Conversations with Cr Max O'Halloran and candidate Amy Eden: More info here.
7. Bobby Maguire live on the Nemo Van
Much loved singer-songwriter Bobby Maguire will perform live in the heart of Cairns CBD - just outside The Cotton Club - atop the now famous Nemo Van. Chill out on bean bags, grab a happy hour special and soak up the summer vibes. More info here.
8. New menu launch at Laneway Green
One of our fave spots is celebrating its refurbished laneway space and some new offerings of craft beer, cocktails, boutique spirits, natural wines and charcuterie boards. Plus, they now have a roof! More info here.
---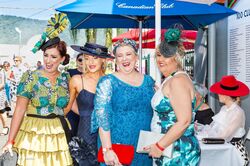 9. Totally Workwear Cairns Race Day
Head trackside to catch 6 races and a fashions on the field event. Gates open at midday, with $10 entry and children under 15 free. More info here.
10. Waking Ugly at Pachamama: More info here.
11. At the Bar with Bob
With the council election just 6 weeks away, here's a chance to have a chat with Mayor Bob Manning and Unity's Division 5 candidate Amy Eden. Best of all? It's being held at Three Wolves! More info here.
12. Bad To Be Here comedy night at Elixir Bar: More info here.
13. Beautiful Girls at Tanks Art Centre
This one is going to be awesome! Singer, songwriter and guitarist Mat McHugh of The Beautiful Girls is hitting the Tanks for a very special live show featuring his fave tracks from the band's 20 year history. Support act is Jackson Carroll. More info here.
---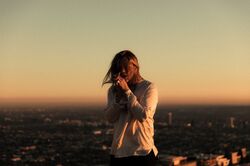 14. Conrad Sewell live at Edge Hill Tavern
Capping off a massive weekend of live music in Cairns, LA based, ARIA Award winning singer songwriter Conrad Sewell brings his renowned tunes to Edge Hill Taven. More info here.

15. Gilligan's Full Moon Party featuring Tribal Tantrum: More info here.
16. Free Entry at Cairns Art Gallery
Don't forget there's always free entry at our city's art gallery, and apart from the amazing exhibitions, the air-con is so good! More info here.
17. Holloway's Beach Markets: More info here.
18. Gal-entine's Day 2020 at The Chambers
It's back, bigger and better: Galetine's Day 2020. Invite your friends, your mum, your coworkers, that lady you don't really like but after 2 mimosas she is your BF and get in the spirit of WOMEN CELEBRATING WOMEN. More info here.