Monsoon rain causes widespread flash flooding across Cairns and surrounds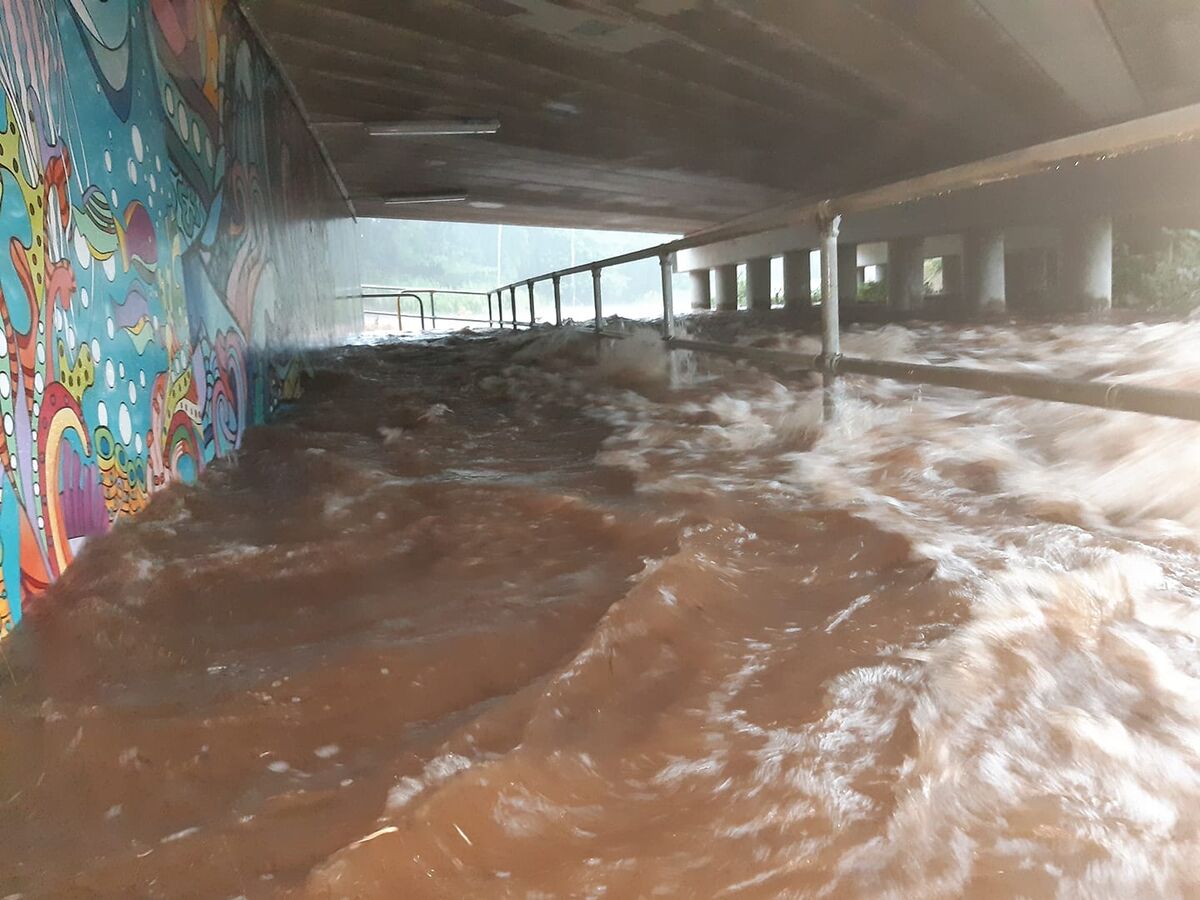 ---
Cairns residents are mopping up, after an overnight deluge which climaxed with a storm during the peak hour commute this morning.
Flash flooding occurred right across the region, with the worst-hit areas north of Cairns and at Kuranda, where daily rainfall totals of over 200 millimetres were recorded.
CHECK OUT THE PHOTO GALLERY BELOW
---
---
Kuranda received 225 millimetres
Cairns Airport received 217 millimetres
Myola received 205 millimetres
Cairns Racecourse received 195 millimetres
Copperlode Dam received 159 millimetres
The heavy rain was the result of both an active monsoon trough extending across north Queensland, which has converged with a tropical low just near the Northern Territory border.
A thunderstorm warning for heavy rain was issued just before 9-AM and was cancelled just before 10-AM.
Roads were inundated in several suburbs from the northern beaches south to the Goldsborough Valley, while basement car parks at hotels and shopping centres were also flooded.
SES RESPONDS TO FLOODING
The SES received 44 calls for help, mostly from people requesting sandbags.
Far north region director, Wayne Coutts, told Tropic Now the calls came from a range of suburbs, including Whitfield, Trinity Beach, Manoora and Manunda.
"People had blocked drains going to the roadside, they hadn't realised they were blocked and the water was rising," he said.
"But it really came down there for awhile and lots of drains were backed up just because they couldn't handle that much water.
"There was also lot of water in cars, people parked in the wrong spots and the water came up."
The number 23 and 39 Loves Bus services to Redlynch Valley have been cancelled this afternoon due to the wet weather, along with a service to Little Mulgrave.
Greenpatch camping ground at Gordonvale has also been closed.
The weather bureau is warning of more rain to come.
Keep an eye on Tropic Now for a full forecast this afternoon.
---
Rudder St, Clifton Beach. Credit: Sonya Marie
(Click image to open gallery)